Laura was so shocked at the length of my hair and I couldn't figure out why until I realized that the last time she saw me I had about 2 inches of hair on my head.

Anyhoo, here I am before I detangle my hair in hopes of styling. Here goes!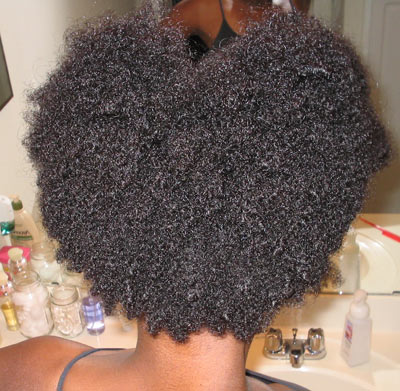 Upclose texture shot of the back of my hair.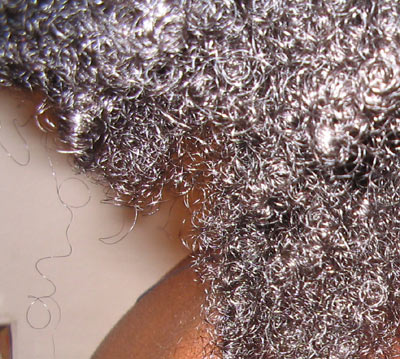 Here I go again. I parted my hair with my finger and applied conditioner to dry hair. I put each section in a large twist and secured the ends with holders.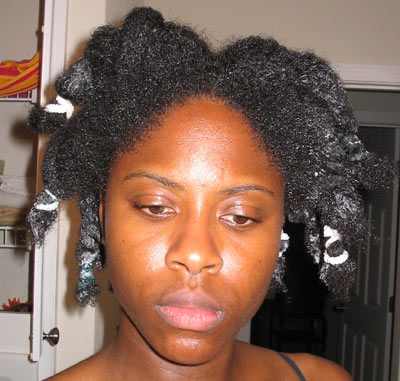 This is not pretty…but it's the easiest way I've found so I wrapped it up and went about cleaning my house.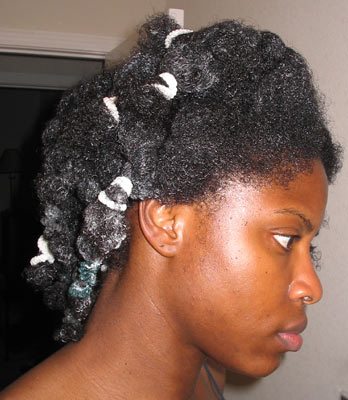 1. Yes that is a grocery store bag
2. Stop fronting like you don't do it!


3. I keeps it real!
4. Deep conditioning has never been so affordable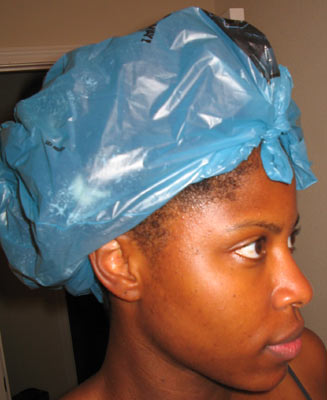 Oh the shame….
2 days later and I did nothing! I detangled but then just put my hair back into one. Lazy lazy lazy.