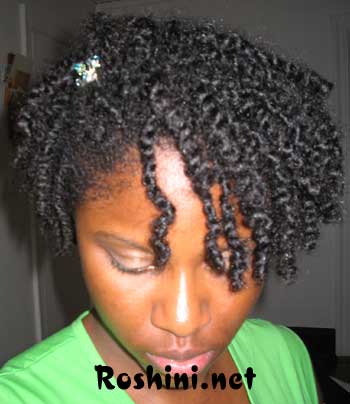 Week 2 of this style and 'Yes, I'm wearing it another week'. I've rinsed everyday this week.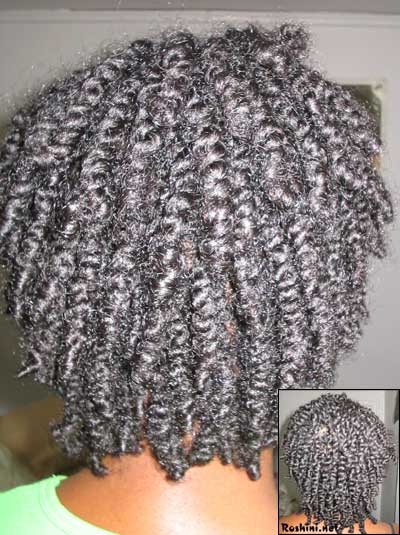 And the back. Looks really fuzzy but I'm still loving it 🙂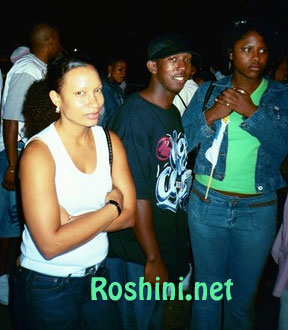 *i swiped these picts from my friend Derek's site*
I went to a Virgin Islands picnic in Harlem the day before the Caribbean parade in Brooklyn. I kept my twists exactly how they were earlier. That's my friend Tyrone (hi Tyrone!) and my other friend's wife Kim.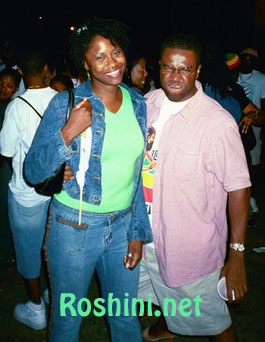 not sure what's up with Troy…must be the drinks. I grew up down the street from him and hadn't seen him in maybe 15 years.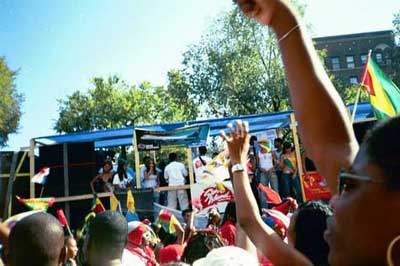 Happy Birthday to Trisha and Derek!!

Next day we all went to the parade. Here I am in the middle of a Guyanese jump up…I sure was waving my Virgin Islands flag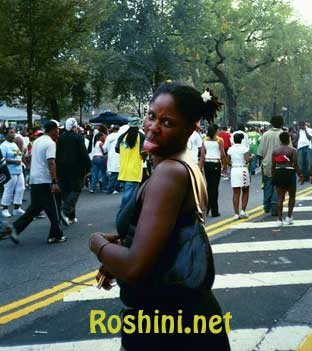 uh…don't mind me…I put my twists into 2 puffs for the parade. I tried to match my VI flag by adding 1 yellow flower and 1 white flower but no one noticed my effort to coordinate. *bummer*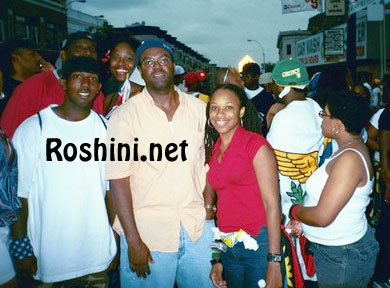 And that's it! Do you see me between Tyrone and Troy trying to get in the picture (i love taking pictures). We had fun 🙂