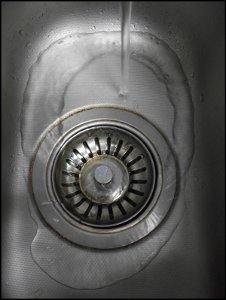 SCENE:
[Ini walks into breakroom at work to get hot water. Dude she's never seen before is at the kitchen sink wiping his face, hands, neck etc. with a damp cloth. Ini proceeds to the hot water tap.]
ACTION!
Dude:
[reaches for another paper towel] There's a shortage of paper in the men's bathroom
Ini:
[doesn't look up from filling her water container] Are you attempting to explain to me why you're taking a small bird bath in the break room?
Dude: [still wiping himself] Yep
Ini: Well, I thought it was strange but I'm wearing a dashiki at work so who's to judge. Have a nice day. [turns and exits break room]
AND SCENE!
True story.



Until next time Glam Fam I wish you
Life, Liberty & The Pursuit of Nappyness,

@Glamazini | facebook.com/IamGlamazini | youtube.com/Glamazini | Google+
~~~~~~
Disclosure: For more information about the Glamazini.com disclosure policy, click here.