Well…the plan was to update on Kim's locs monthly but that did not pan out. She's moving to a different company so I swiftly ran up on her w/ the camera so I could get some last shots of her locs 1 year later…
and boy was I wrong

BAM!!!

I snuck up on her from behind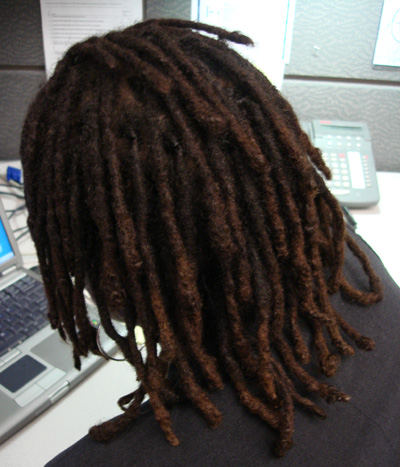 Obviously my joke from last January that her hair would not loc has been proven wrong.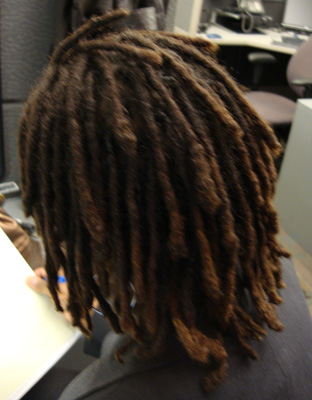 She caught wind of my camera attack and started primping.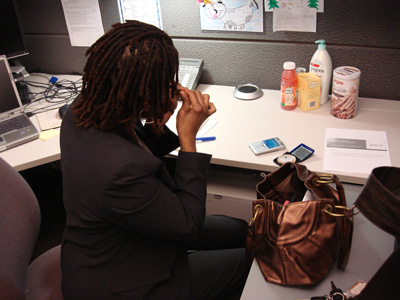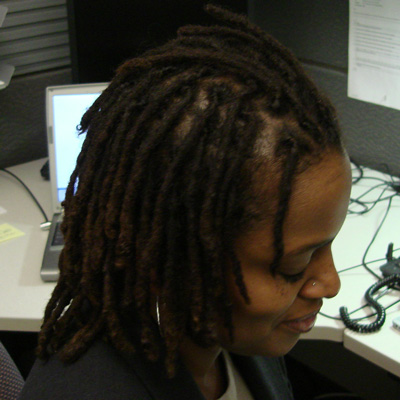 So the lesson learned here is that Kim did not have to primp 'cause there are no shots of her face posted anyway….oh and, no matter the hair texture eventually, it'll loc up nice and purdy.