Who remembers my Long Tall Sally wishlist from March? If so you'll remember when I wrote:
I need these…NEED! I've been meaning to up my print/bright colored pants situation of late, and this cropped jean would be a great foray into that happening. These pants just make me happy, and because they are from LTS, I know they will fall at my shins and not my knees! *happy dance*
And then God smiled on me when Long Tall Sally reached out, said they wanted to send a few items *YAY*, and sent me the very jeans I wished for #wontHedoit.
I've been wearing these beauties for weeks (like at my son's 2nd birthday party)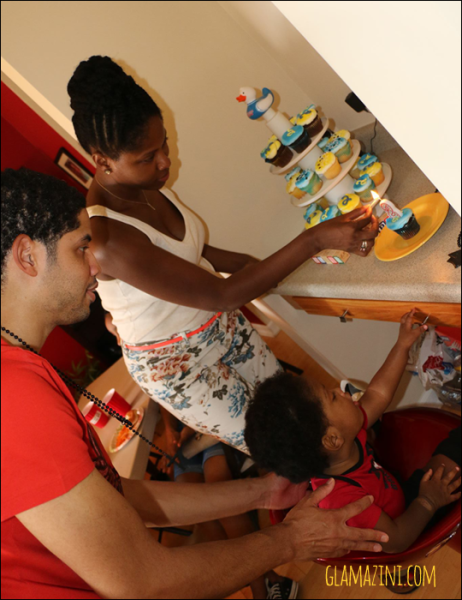 (that's Flickerbug "sitting" in a chair … somebody better tell Him thank yuh!)
and they are everything I wished for and more! The pattern is so beyond fun and I always get compliments whenever I wear them. They are great in casual outfits but I'm sure you can easily dress these floral jeans up with the right top and some heels.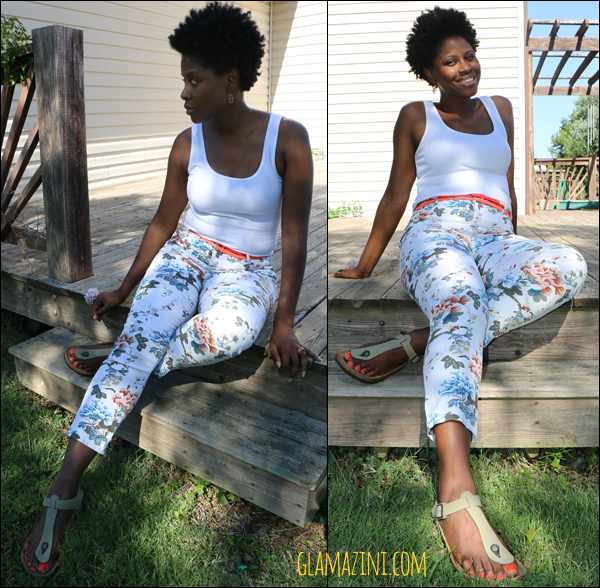 Just like I'd predicted, they fall at the lower part of my shins and not at my knees which is something special for my 6'1″ frame! That doesn't happen often unless I'm wearing pants intended to go to my ankles that are just too short LOL! Long Tall Sally constructs their pieces to fit the proportions of a tall woman's body so they fit as cropped jeans should. Perfection.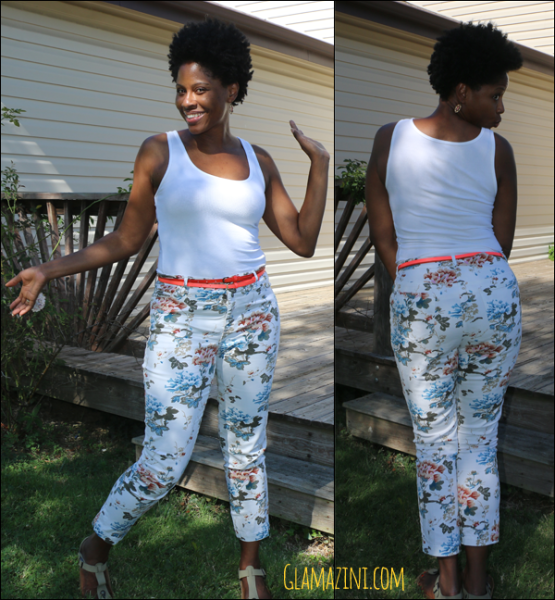 A pleasant surprise was the buttery softness of the denim fabric and how well these jeans hold up in the wash. When I say buttery soft I mean BUTTERY SOFT! They are a light denim fabric and perfect for summer right into fall. I can't stop wearing them.
For this outfit I paired them with my Birkenstock Kairo sandals
in Nubuk Khaki which I've owned for a couple years. I hear that it's "a thing" for fashion bloggers to rock Birks lately. Well inflame my tendons and call me fashion innovator because I own like 6 pairs out of sheer necessity. God done set me up to win! #wontHedoitagain LOL!!! Polish color is Maybelline Orange Fix
if you're wondering.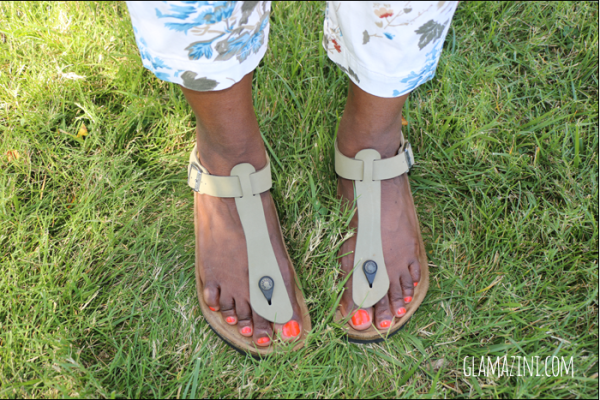 The belts are a whole 'nother story (yes I'm wearing 2 … tell me it ain't cute though?). The top one actually came with the Tile Print Bandeau Maxi Dress from Long Tall Sally but I like wearing the dress without it so there's that. The bottom belt came in a 2 pack from Old Navy and then I proceeded to get two dresses that CAME WITH belts in both colors I had already bought. Wompity womp womp! LOL! Oh and that ring is so fun, grabbed it at Charming Charlie.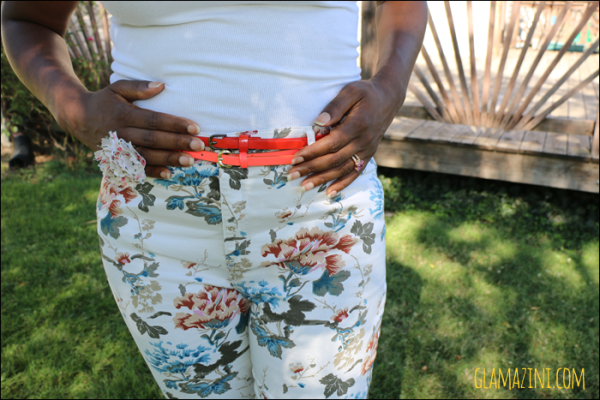 You guys know I loves me some Goodwill. Grabbed these earrings there a few years ago.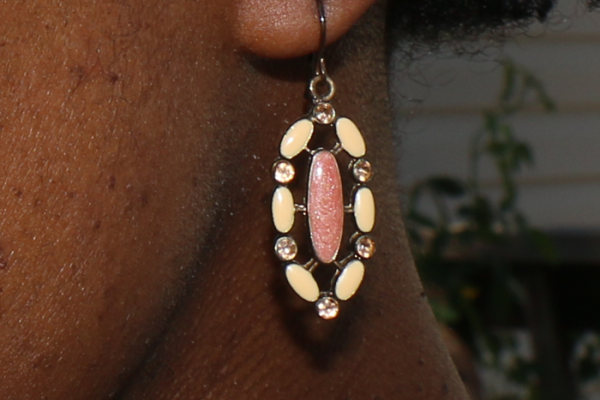 And a great shot of my hair situation right now. This is called "deconstructed week old twistout" LOL! #getintoit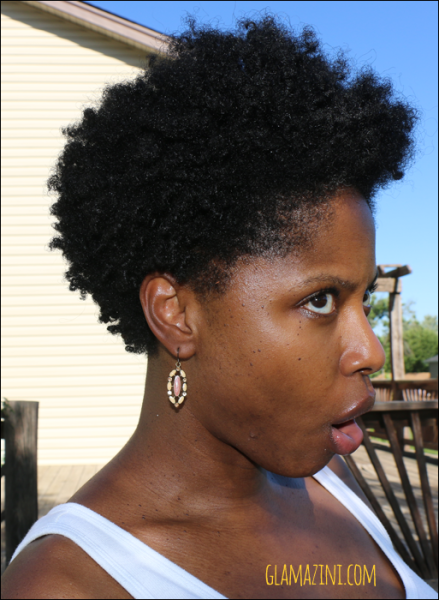 Awwww summer! Thanks to Long Tall Sally for gifting me with these pants, I am so in love.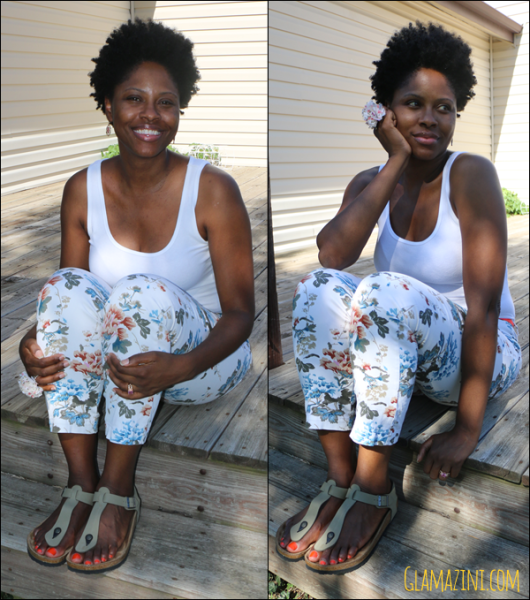 Earrings – Goodwill
Tank & bottom belt – Old Navy
Jeans & top belt – Long Tall Sally (gifted)
Ring – Charming Charlie
Shoes – Birkenstock
Nail Polish – Maybelline (gifted last year)