Listen saints, my bae Long Tall Sally hit me up with their winter collection and y'all already know they're my #minimalist kryptonite so #issalook and issa #ad 💁🏾‍♀️
I grabbed this chunky, cozy, cable knit sweater just in time for this deep freeze situation we gots going down across the country ❄☃️ and girl lemme tell you He's an on-time God yes He is!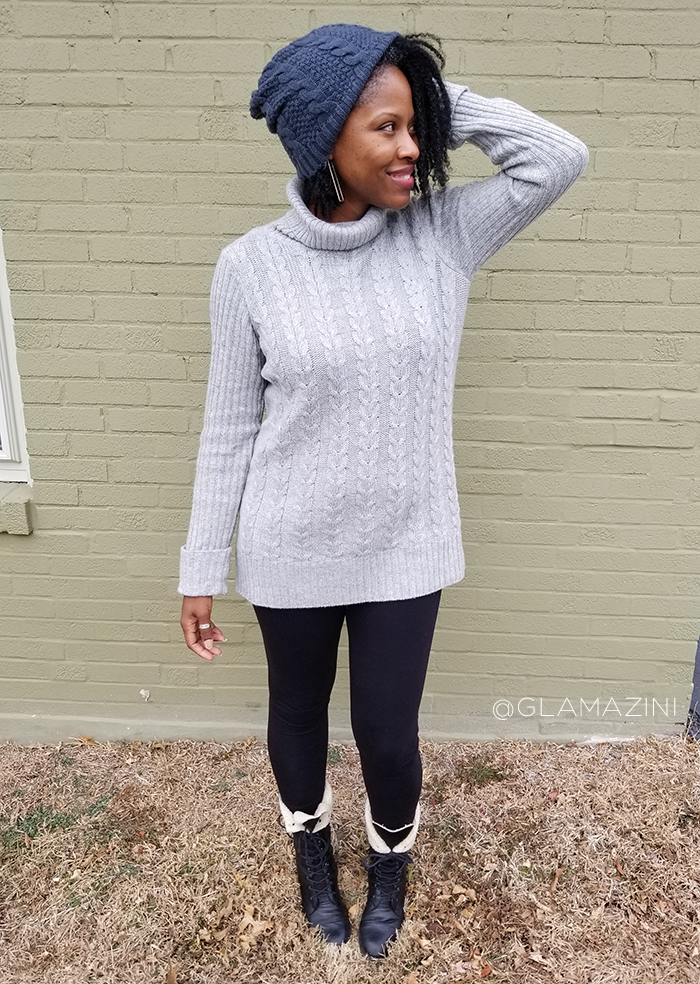 Roll neck and cuffs, looong sleeves THAT FIT my looong arms, and it lands right below the crotch so I can wear my tights and still keep it holy. #winning 🏆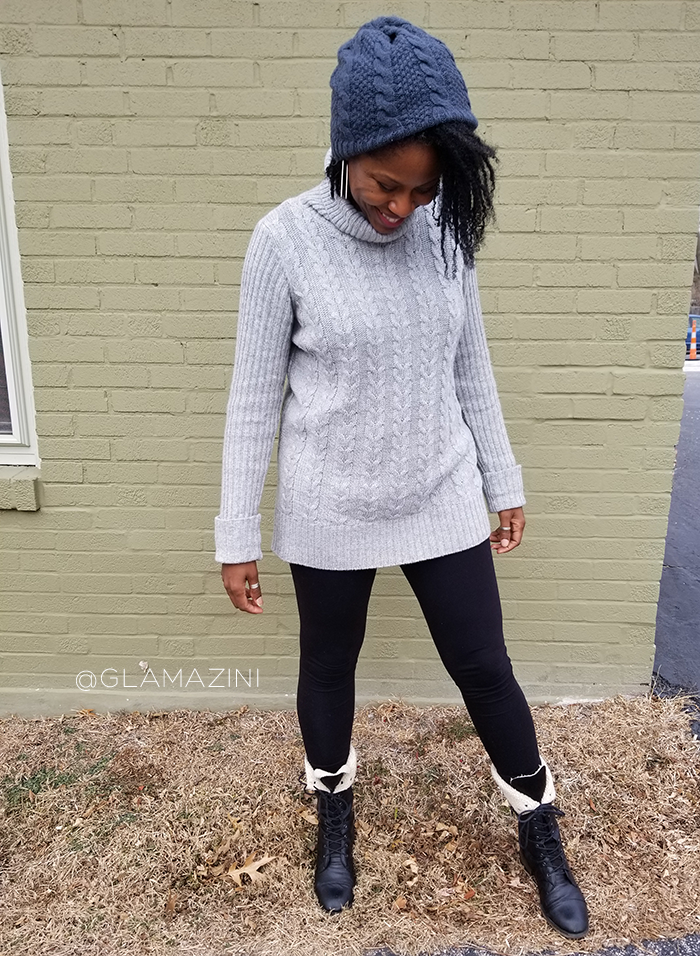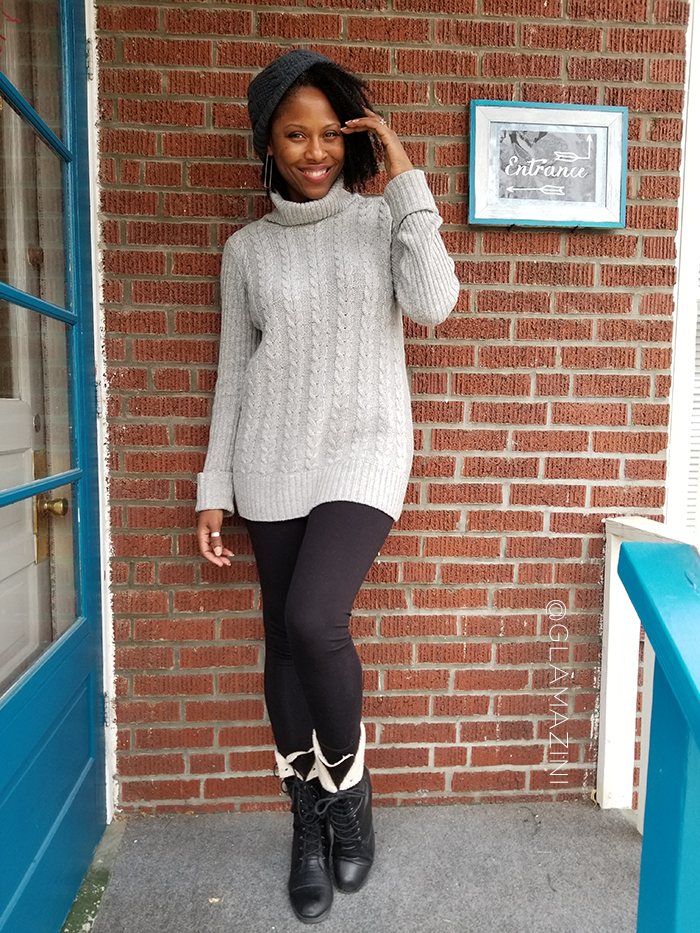 They asked us to share what makes us ✨ sparkle ✨ and mine is simple: #isparklewhen my clothes fit well, are well constructed, and timeless. #causeImclassylikethat.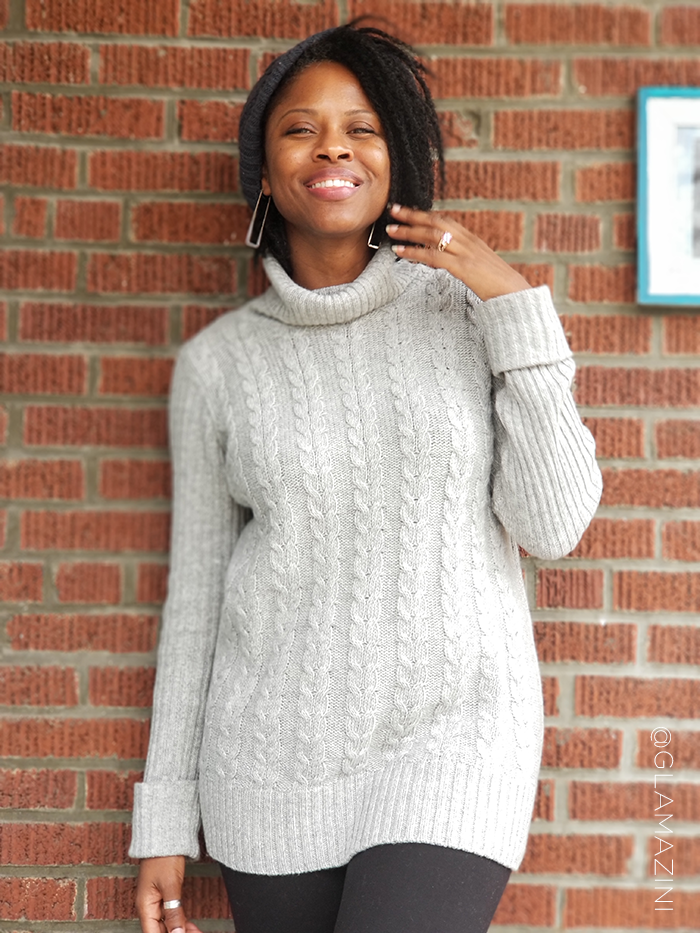 LTS makes all of the above for women 5′ 8″ and up and all 6'1″ of me is immensely grateful.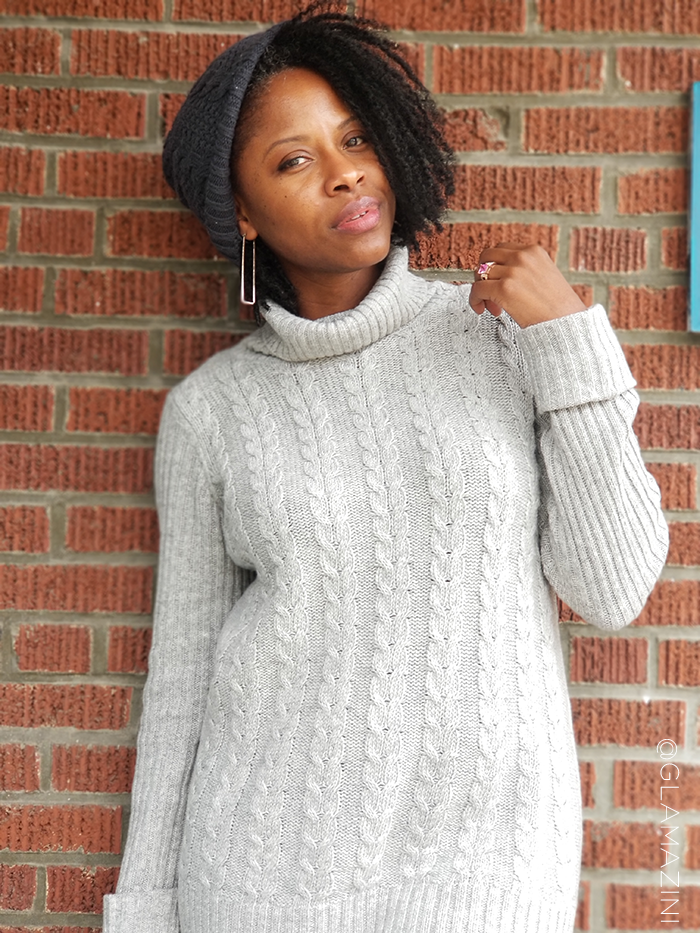 At this point, it's like playing Six Degrees of Long Tall Sally in my closet because every outfit has an item from them (like I bought these leggings from LTS too 😉 #ImnotonlyapartnerImthecustomerpresident 😂)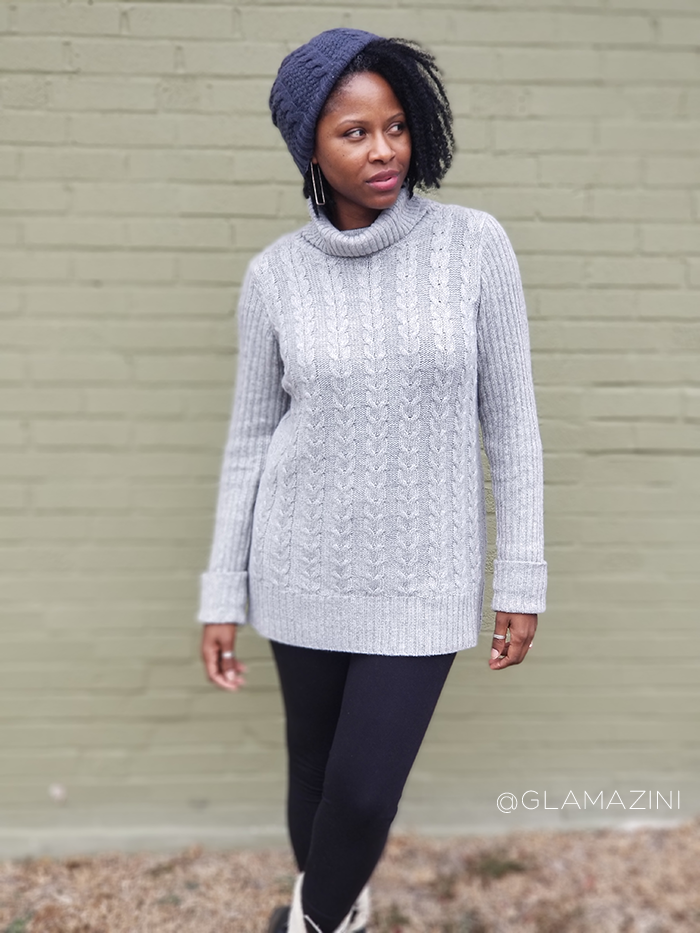 Moving right along …
Y'all know when Long Tall Sally calls I grab me all the things #becauseclothes 🤷🏾‍♀️😂😂😐 but this go around the #minimalist in me spoke up and I only chose 2 items from their winter collection, aren't you proud? 😁😇
Get. 👏🏾 all. 👏🏾 the. 👏🏾 way. 👏🏾 into. 👏🏾 this. 👏🏾 jacket. 👏🏾 though. 👏🏾 😐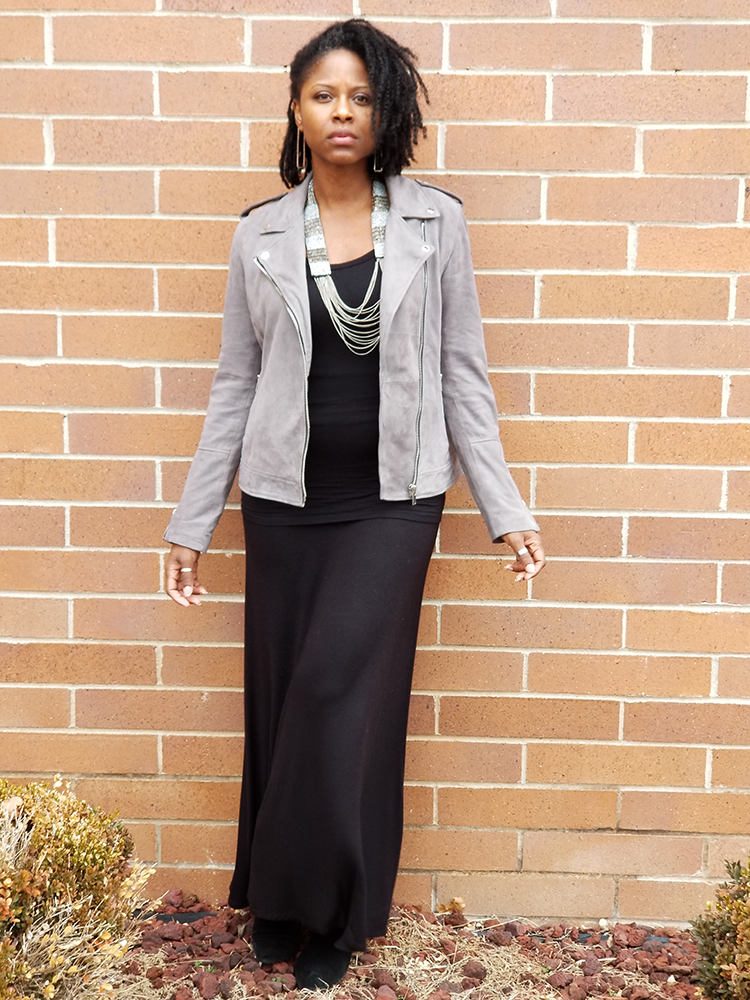 Like have a seat, kick your legs out, relax and gaze upon this magnificence RIGHTCHERE! 🙌🏾🙌🏾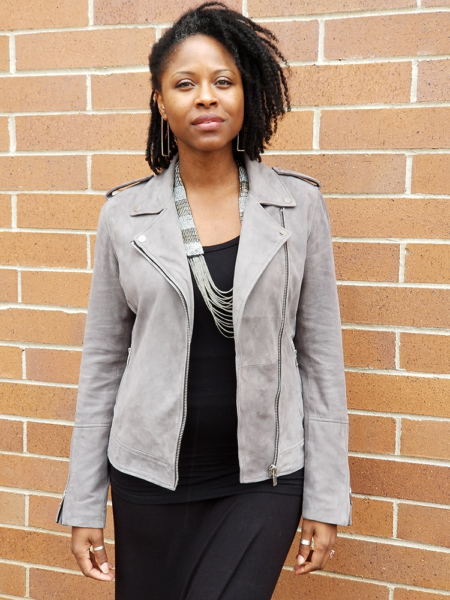 Ugggghhh so nice. 😩 I picked this suede biker jacket in gray with the metal details. It's lined and so well constructed tears formed when I opened the bag.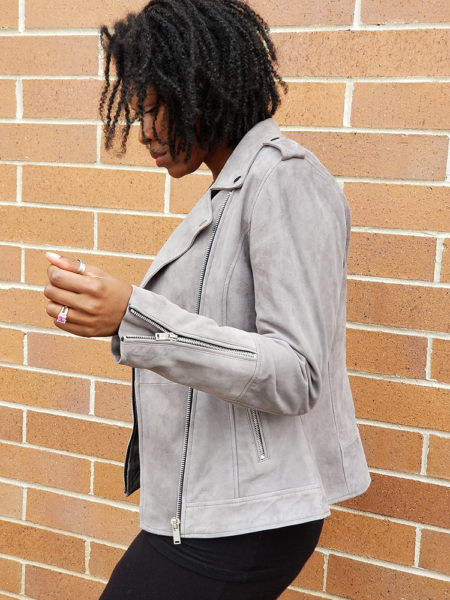 Will God not do it? 😢
As always with Long Tall Sally the blasted thing FITS my long arms and everywhere else. This jacket will last for the rest of my days, it's so nice.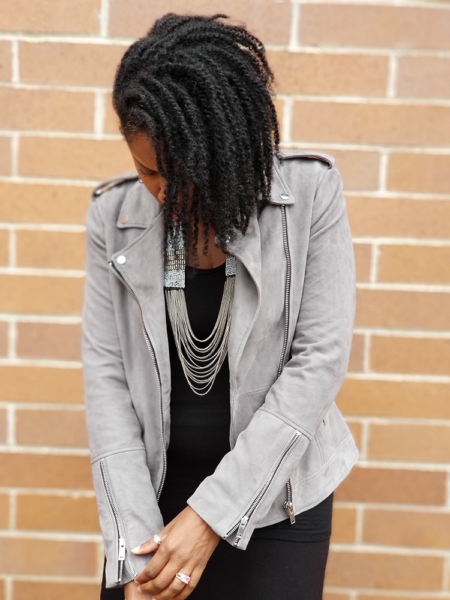 This time my ✨#isparklewhen✨ moment would be when the details work together for my good. 🤗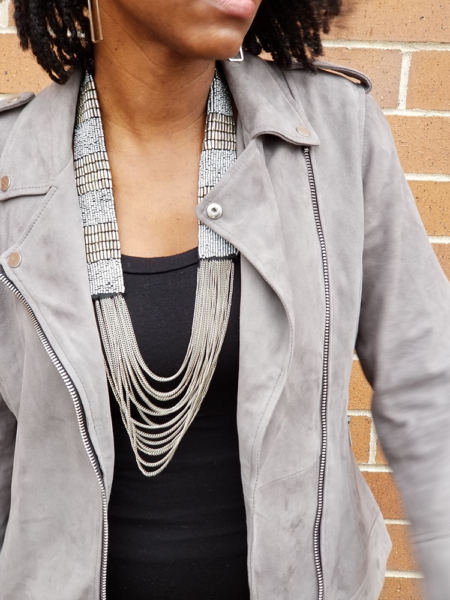 And if we're still playing Six Degrees of Long Tall Sally in this post, my tights (under le skirt) were purchased from them. 😉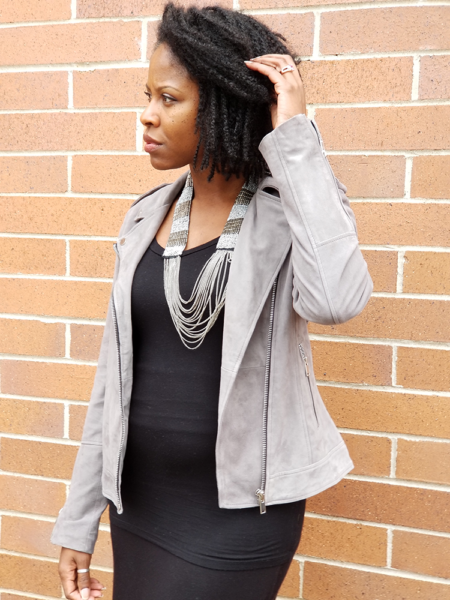 BTW I took these shots Sunday after church and folks were walking out after service talkinbout "SLAAAAAY ROSHINI!!" 😂😂😂😂
These pieces are already in full rotation because it's cold.