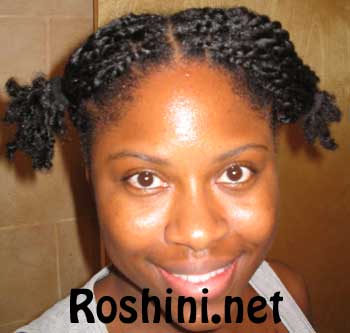 So a couple days later I decided to twist my hair 'cause life was getting hectic and I had to get out of NY

. These twists were done on dry hair with castor oil and my hair was really straight from being in the cornrows.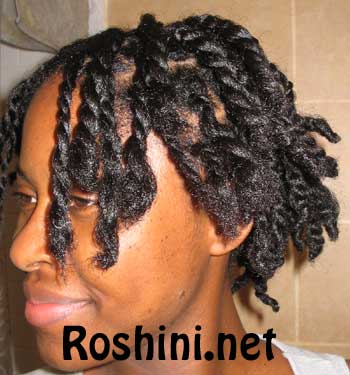 humbug…my ends kept unraveling!!!!!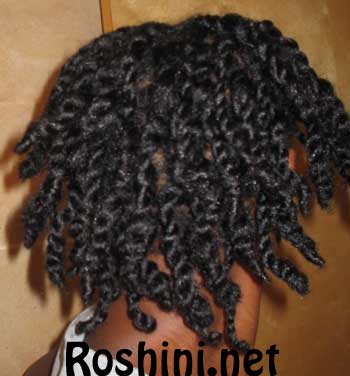 The back wasn't unraveling but it was falling strangely. The other thing I tried to do was twist without breaks and get this….it only took me 2 hours!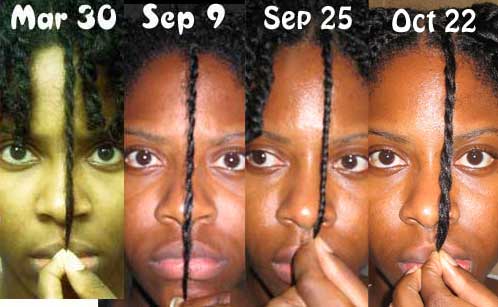 I'm back where I was at the end of March length-wise. I'm guessing I'll be back to my 9/9 length in early April. We'll see.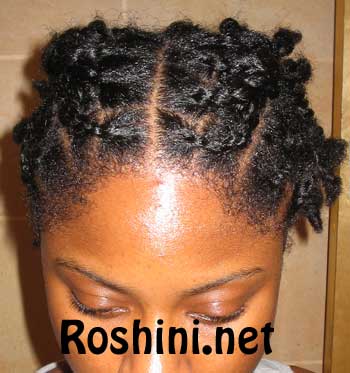 I was going to spend my weekend w/ family so I decided to twist the front twists down so they wouldn't unravel.