Last time this line from MAC Cosmetics was available I was trippin' & did not get what I wanted.  Not this time; I've already purchased my All My Purple Life lipglass from MAC Cosmestic's Blogger' Obsession collection!  BOOYA!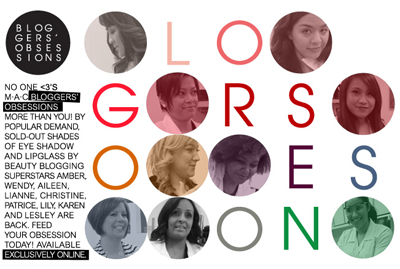 Earlier this year, MAC Cosmetics invited beauty bloggers to their headquarters to see firsthand how their products are made and ask questions.  Beyond that, each blogger was allowed to create their own shade of MAC product! 

 Blogger Patrice Grell Yursik of Afrobella.com created All Of My Purple Life tinted lipglass, a deep purple gloss with subtle sparkles. MAC offered the Blogger's Obsessions line a month or two ago and it crashed their website and sold clear out (yes clear out)! 
Fast forward and Danyelle is rocking All My Purple Life, Tasha is rocking All My Purple Life, Kim is rocking All My Purple Life, and Ini …. Ini no have no purple life 

 #womp . I did not let my procrastination stop me, I was on a mission. I put myself on the MAC mailing list so that I would know when they restocked (yes it was THAT serious). Yesterday I got an email (and a tweet) telling me to GO! GO! GO! ALL MY PURPLE HANDS ON DECK! ALL MY PURPLE LIFE IS BACK IN THE BUILDING!  Like any diva in duress sans purple lippy glass I sprang into action

 , grabbed my MAC giftcard, hopped online and got to shopping! After trying twice to purchase via the web unsuccessfully I called and purchased my All My Purple Life lipglass and all is now right with the blogger-in-me world.

  I'll toss up a video when it actually arrives and promise never to trip and slip like that again.  Close call but I made it! 

Check out the other products in MAC's Bloggers Obsession collection:
Karen's lipglass "Evolution Revolution"
Lily's lipglass "Caqui"
Aileen's lipglass "Sonoran Rain"
Wendy's lipglass "Nitro:Licious 2046"
Amber's shadow "Sparkle Neely Sparkle"
Lesley's shadow "Parisian Skies"
Lianne's shadow "Hocus Pocus"
Christine's shadow "Jealousy Waves"
Get you some, don't sleep!

Until next time Glam Fam I wish you
Life, Liberty & The Pursuit of Nappyness,   

@Glamazini | facebook.com/IamGlamazini | youtube.com/Glamazini | Google+