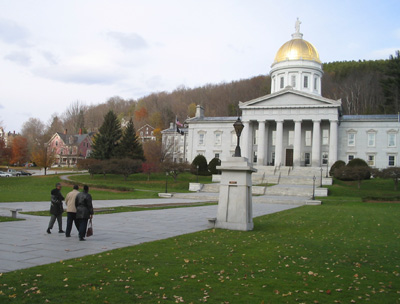 The next day my mother, her coworkers (pictured) and I drove from Essex Juction to Montpelier the capital of Vermont.
Here we are on our way to the Vermont State House. The gold leaf dome includes real gold and the interior is adorned with marble floors, magnificant doors, spiral staircases and finely carved wood trim.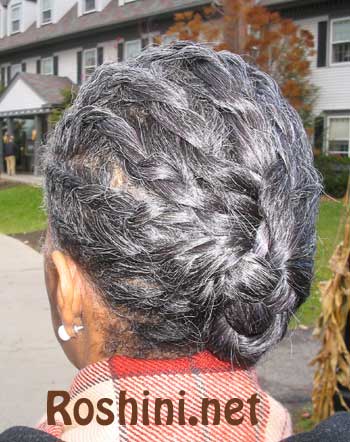 My mother became another styling victim

. She has 11 months of new growth (all pressed). I 2-strand twisted the back, flat twisted the front, pulled it all back, braided it and pinned the back. Very nice I think.
By the way, the building in the background is where we stayed. It's the Governor's Mansion building of The Inn at Essex (where I now hope to get married one day 'cause I loved loved loved it there!).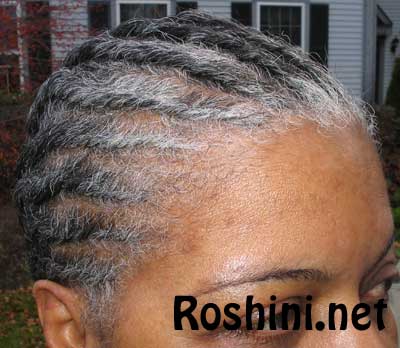 My mother's so silly…she was like "Take a picture, it's a masterpiece!". I've played with her hair since I was a kid so this is right in line with us. She is the original styling victim and I suspect I will be doing her hair for the rest of our lives…which is fine with me. I love my mommy

.