This past Friday I had the honor of attending my very first mehendi and I was sooo excited!

Here I am on the way to the shindig. My hair was still in the bun, although I took the twists down and made it larger.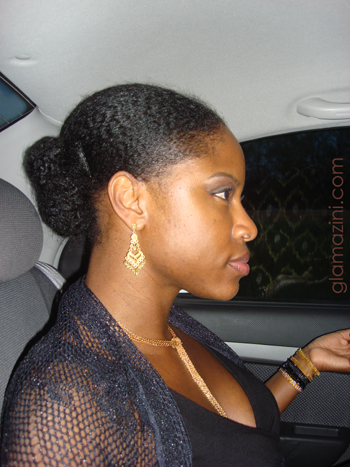 My friend & her husband were in town for the wedding and we decided to stick one of my Ododo flowers in her hair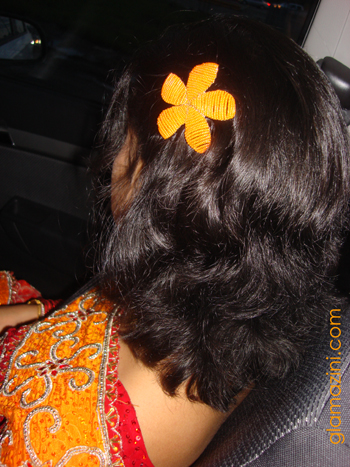 The bride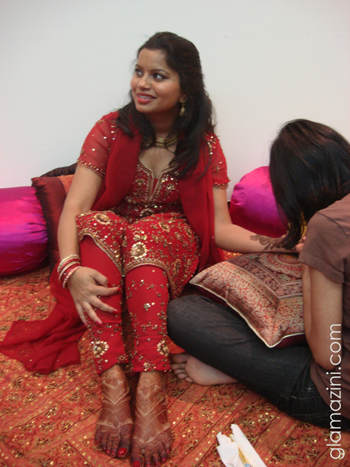 Working on her hands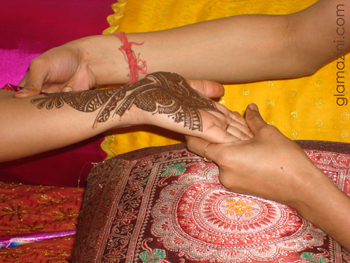 Her feet were done the day before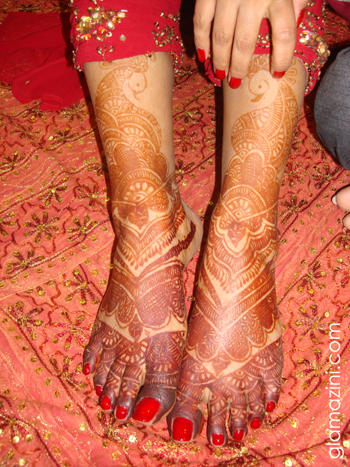 I got some done too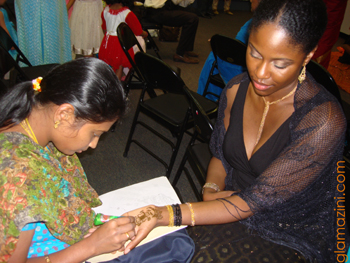 Just some flowers, although I later messed it up a little before it dried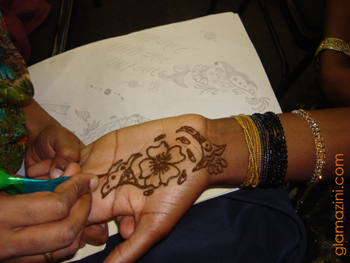 All the female attendees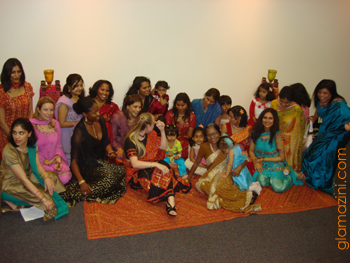 Our friends, hubby & I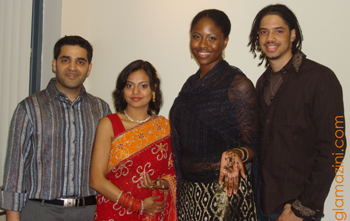 Me and Dee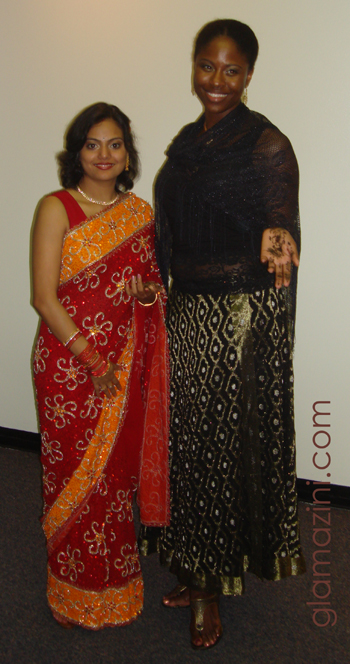 It was so much fun to attend and the food & music were great.

The next day I woke up early to do Dee's hair and makeup (she was a bridesmaid), then get ready myself.
Stay tuned & thanks for visiting!!!

Life, Liberty, & The Pursuit of Nappyness

~ ini