This is a post I don't want to be writing but I know I can help get the word out so here we go.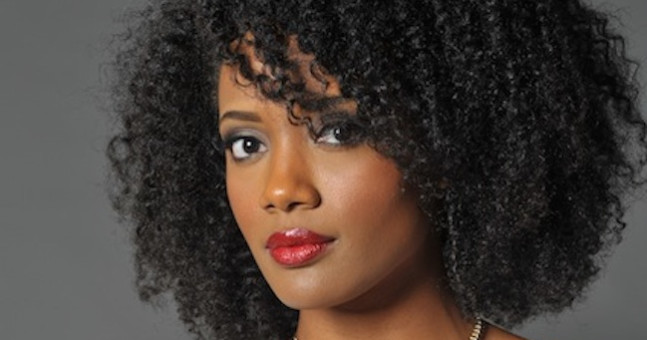 Last night while on Twitter I saw Afrobella post that one of our own in this online natural hair community was going through a difficult time. When I did some research I found a video and a giveforward page expressing that Meechy Monroe of the Monroe Sisters had been diagnosed with brain cancer.
According to her giveforward.com page on April 15, 2014 Meechy suffered the first of three consecutive strokes and two subsequent brain surgeries.  On May 31 she was diagnosed with a rare cancerous tumor in her brain which have led to certain physical and speech challenges (not  linked to a loss of intelligence thank God). She is making drastic improvements with the help of physical, occupational and speech therapy and awaiting the next phase of her treatment—radiation and chemo therapy.
My son has had several brain surgeries and gets all three of those therapies weekly so when I read the news the tears began to form. The last thing I want is for any one or any family to know what this sort of experience feels like but, here we are and the good news is there is a God, He is still on the throne and it can get better.
Watch this video for more information:

Click here to watch it directly on Youtube.
My prayers go out to Meechy and everyone in her support circle.  May God give you all supernatural strength to endure and triumph over even the most difficult days and remember, one day at a time … one day at a time.  ((big hugs))
If you can donate to help support Meechy's  recovery please visit her giveforward page here, every little bit helps.
#GetWellMeechy I am praying in earnest. God bless.