I'M BAAAAAAACK! Sorry for the delay in this upload. I was traveling and the internet in the Virgin Islands wouldn't let me be great. Anyhoo, back with another vlog of my Garden of Life Blogger Summit experience. Day 3, May 15th.
Enjoy. 💋

Watch the video directly on YouTube.
Want to see previous Vlog videos?
Click here to watch previous vlog videos.
I was staying at the
My hair was being held back by a
The new line of probiotics I plan on taking are part of the
brand new, just being released to market, line of Garden of Life products formulated by neurologist Dr. David Perlmutter, M.D, America's brain expert. I want to specifically try the Probiotics called "Mood +" to continue to aid in staving off depression and low mood. Visit GardenofLife.com and search 'Dr. Formulated' to see what's currently available.
The exercise method that kicked my butt is
Lagree Fitness. We did so at Core Evolution in Palm Beach Gardens, Florida.
The product I used to keep my twistout in the Florida humidity was
Jamaican Mango & Lime Locking Creme Wax
Outfit of Day
Pussy Bow Blouse from Tall Girl (now Long Tall Sally) purchased YEARS ago
Beige lace-trim tank top from White House Black Market purchased YEARS ago
Birkenstock 'Kairo'
Kate Spade Saturday satchel
The Garden of Life Executives I met are
President, Brian Ray
Human Resources, Teresa Miller
General Counsel & VP International, Jeff Brams
VP Sales, Kent Kessler
VP Marketing, Guy Bugstahler
Director Supply Chain, Brendan Kesler
The bloggers shown are
Keleigh of Where There's a Meal, Jesica of Run On Organic & Michelle of Powered by Mom
The company that did Downton Abbey lunch for Garden of Life is
Love & Tea company and they did an amazing job!
Want to make your own all natural personal cleanser/hand sanitizer?
Check out my blog post: that time i made an all natural hand sanitizer
GIVEAWAYS
I'm giving away the Sunshine t-shirt shown (size MEDIUM) in the video and a Worker Bee t-shirt (size LARGE). Enter for a chance to win below & good luck!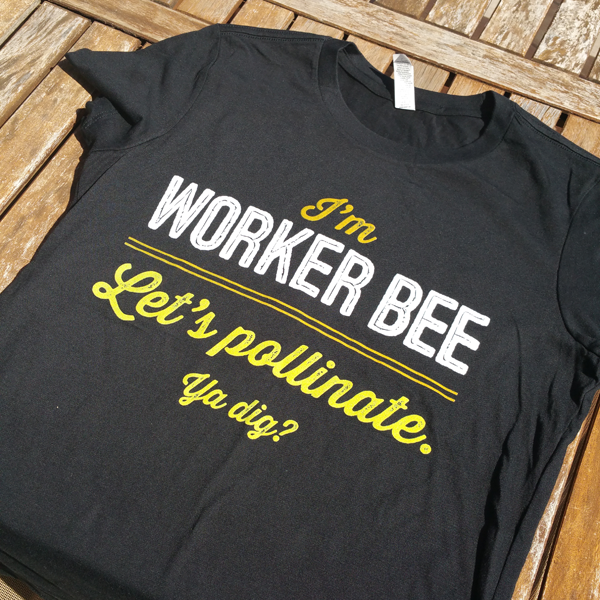 a Rafflecopter giveaway
I haven't gotten to put entire Downton Abbey outfit on yet but when I do I'll post a photo.
The spa is
Outfit of the Night
We had dinner at the
Waterway Cafe restaurant and it was amazing!
What's difference between Organic & Non-GMO?
I plan on doing posts about this topic soon. Until then here you go: What does the USDA Organic seal mean? and What does the Non-GMO Project Verified seal mean?
Stay tuned for 1 more vlog from this trip (then an abundance of vlogs from my trip the the Virgin Islands *yay*). 🙂