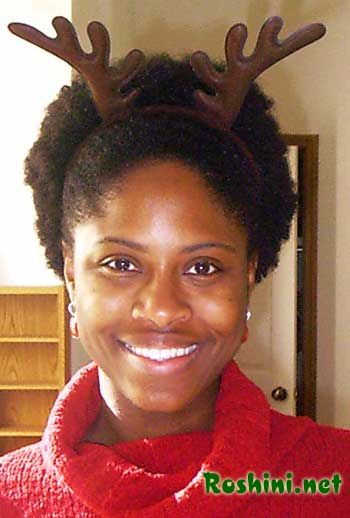 MERRY CHRISTMAS EVERYONE!!!

O.k. so I went for the same sweater and antlers look from last year but this year the fro was kicking!!!! I would also like to add for the record that my socks were red and green striped! Yeah, that's right!
Here the fro is conditioner washed w/ Suave Moisturizing, towel patted then finger fluffed with shea butter and coconut oil moisturizer. I added the antlers with nothing else holding the fro back.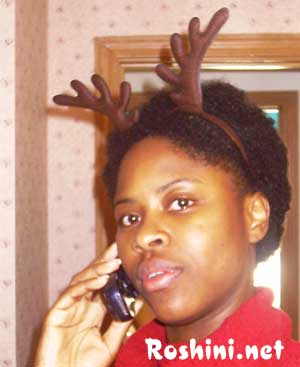 See, I'm getting so good at taking pictures now that I can do it while on the phone (no I didn't use the timer this time … check the skillz!

)