Sigh. I'm back with another post like this, the kind I never want to write but … I HAVE to because the message is worth repeating. Late last night the internet was aflood with posts that Titi Branch, co-founder of the popular beauty brand Miss Jessie's (pictured above on the right with her sister), had died on December 4 of an apparent suicide.
Word on the web is that she struggled with depression like so many do, myself included, which is why I have to write this post, to once again encourage anyone reading to get help and reach out. Sometimes I think we're led to believe we have to be strong and bulletproof. We feel like we can't reach out because "What will people think?". Who cares what other people think?  From the outside looking in, this lady was successful in her business-life but struggling in her mind, the true battleground. I have no idea if she did reach out for help, but I do know she decided not to go on and that breaks my heart for both her and her family.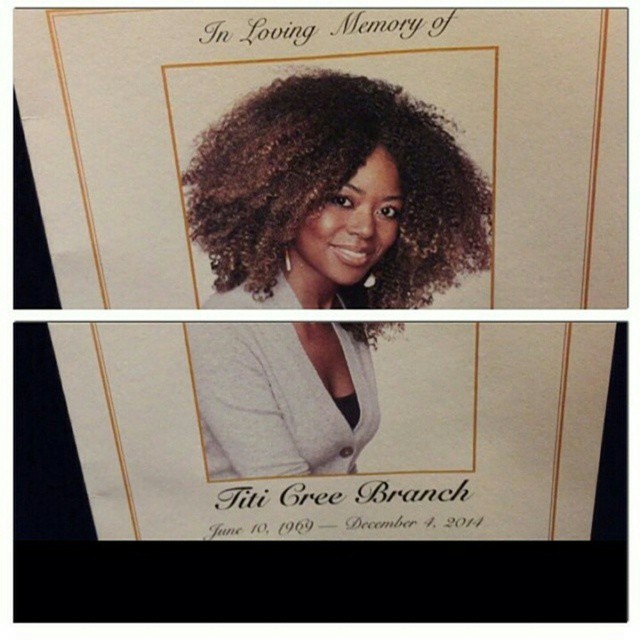 I do these posts because, when a prominent person makes the choice to end their own life it allows the discussion about mental health and depression to take center stage yet again. I will always take this opportunity to maybe save a life. Per NBC news there are over 30,000 suicides in the United States every year and more people die at their own hands than in car accidents. No one perpetuates a stigma for cancer, but if your brain is the organ that betrays you everyone acts like you are weak and have some control over that.
If you or anyone you know is suffering with depression or is suicidal please take them seriously and get help! Here are a list of resources that I have compiled.
Rest in Titi Branch
June 10, 1969 – December 4, 2014
Love & Light,
~ ini
:::
Edited 12/21/14 to add:  The team at Miss Jessie's posted statements on Instagram and Facebook today.  Here is the statement:

You can find the statement on Instagram here and the statement on Facebook here.  There is also a video put together by Titi's sister and cofounder of Miss Jessie's, Miko as a tribute to her sister that you can watch here.