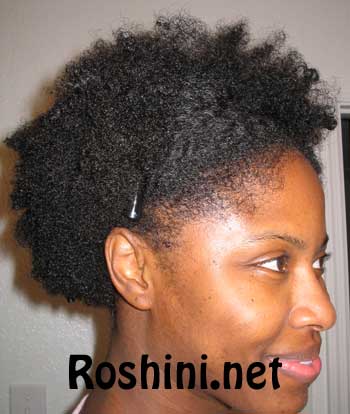 Two days later I washed and detangled my hair. Here I am after walking around with my damp hair for 2 hours.
I must say that people in MO did not react to my wash and go the same way those in NY reacted. NY was indifferent to my hair. MO almost drove up on the sidewalk! Chesterfield was not ready for my hair yet

.
I'm in yet another new bathroom ya'll

. This is my 6th time in a year and a half*. One more to go (my apartment) and I'm not moving again I promise.
*· University City, MO
· Olivette, MO
· Tallahassee, FL #1
· Tallahassee, FL #2
· Brooklyn, NY
· Chesterfield, MO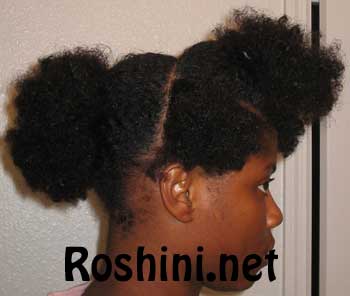 So I decided to go ahead and twist my entire head up. I parted in 4 and brushed shea butter and coconut oil through with the Denman brush (actually did this in the shower earlier).
Lawdy Lawd…look at that puff in the back

. Broo-ti-ful!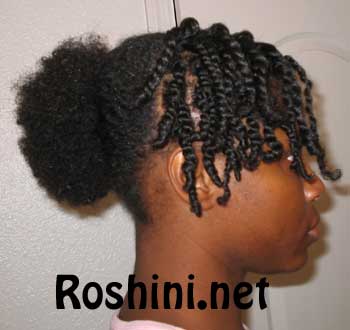 Opted for my 1/2 style 'cause my arms were tired from moving. This should last for 2 weeks then I'll redo the front I think.