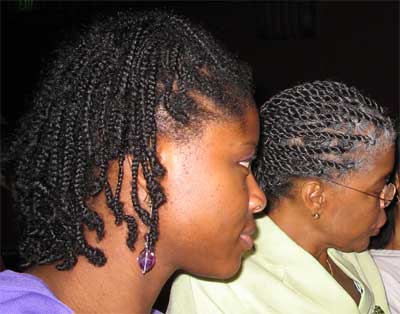 Adima and I drove to Indiana for my aunt's graduation. My mom, 2 aunts, 1 uncle, 1 cousin (with bee-yoo-tee-ful locs that she won't let me post a photo of

) and Adima had a GREAT weekend!
My mom has cut out all the relaxer (finally) and is wearing twists with hair added. Yay mommy!!!