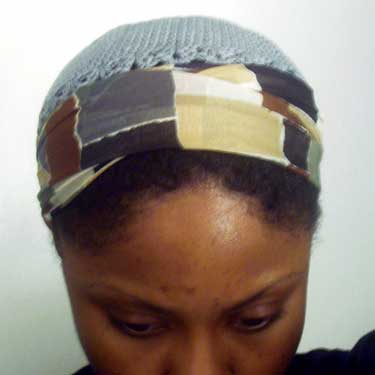 I bought these tams at a shop near by and really like them. I've gotten to wearing them alot lately ('cause I've been lazy) and this is a variation with a scarf.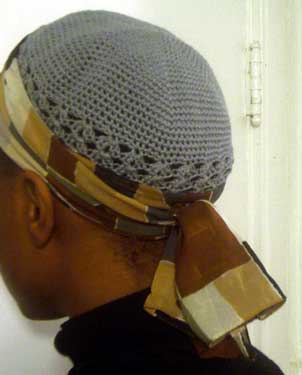 And the back with the tam.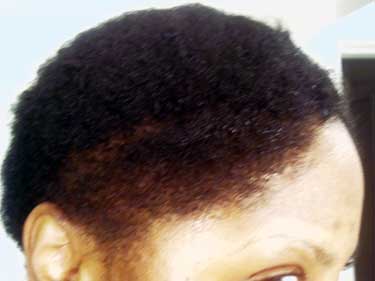 Here I am attempting to do comb coils on my own. I parted out some hair in the front.
I wet my hair then slathered it with creamy set (first mistake?). I then grabbed the comb and got to coiling….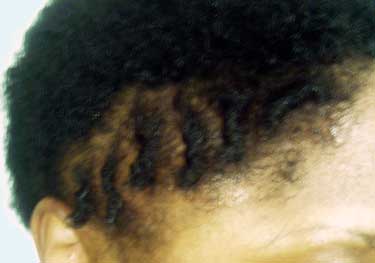 I got to the top of my head…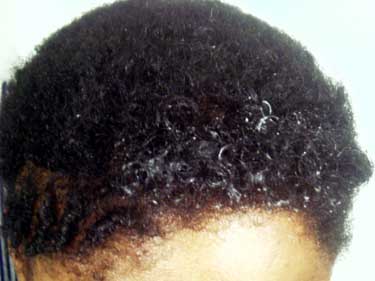 I slathered up the front of my hair to keep going…but then I could not get the front to coil for nothing. *bother*.
Obstacles:
1) Now, the front barely coils at all 'cause the texture is very loose.
2) I am not that good at doing these coils in the first place.
3) Come to think of it, my professionally done coils years ago barely held the coil on the top. There was major gel needed.
My Conclusion:
1) I need to solicit help….
2) or pay to get these suckas done *bummer*
~edited~
I eventually had these professionally done. check me out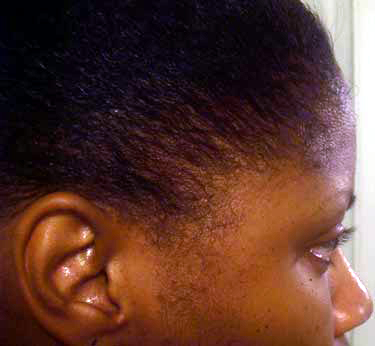 I just posted this 'cause it's a very telltale picture of my hair.
First…it shows that I am making progress with my balding spot. Woopee!
Second…it shows how straight my hair will get after being tied down damp and dried. This is a catch 22. It's good when I'm trying to achieve styles that are stretched out later on…but it sucks 'cause once it's straight its straight. I have to wet it to get it to even try to coil back up. Not very afro friendly.
Very interesting.