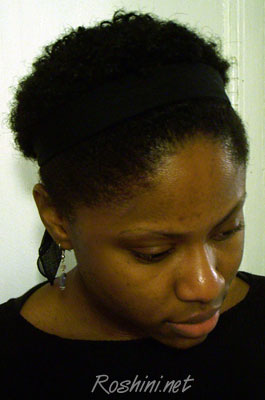 I'm getting there people! I'm trying to get my afro puff back to it's past glory and I'm well on my way. *yippee*. I usually just rock my TWA during the week, and my puff on the weekend. This particular puff was done with good ole FOTE Aloe Vera Gel. I put good dollop of this stuff in my hair right after my conditioner wash while my hair was soaking wet in the shower. After I got out, I just put on a black scarf and heisted the puff into position. It's not as big as I want it to be…but it's getting there.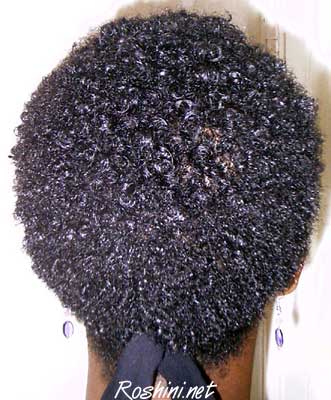 Here's the back of the deal. I'm getting lots of growth in the back and I'm really waiting on the top to fill in more since my cut in December.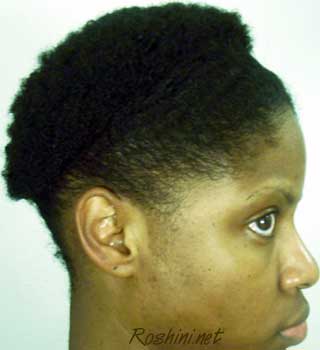 This is actually 2 days later…but I just had to post a picture of the dry post puff MUSHROOM sans scarf. *HA*. I'm trying to look at it, hence the facial expression. ~i never noticed my ear was peirced so far back????