I'm back with a new video in my hair removal series, showing you how I use a personal trimmer to remove my little lady mustache.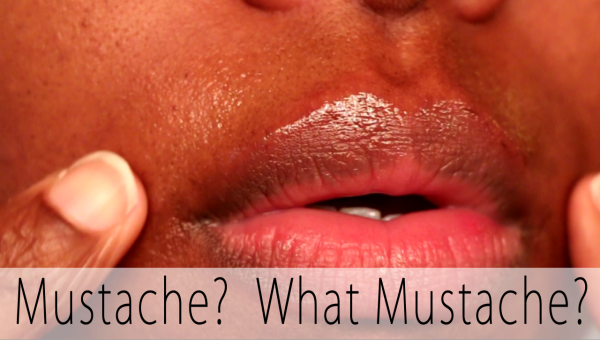 Girl yes.

I've been using a personal trimmer to remove the hair on my upper lip for several years. First I was in denial but as I age I realize this is not a joke and something had to be done. I've tried other methods but the trimmer is currently my preference for removing the unwelcomed fuzz on my upper lip. It's quick and effective. Draw backs include it only lasts a couple days, a week max, depending on how quickly your hair grows. When that hair does grow back in it can result in slight stubble because razors cut the hair blunt at the surface of the skin so the end it blunt when it grows back out. #themoreyouknow

Now to the trimmer
I've been using a Remington Personal Trimmer purchased from Walgreens or Walmart. The 1st one I owned (featured in the video) worked for a couple years and I recently had to replace it. They are super affordable so that was no issue for me.
You will need
a personal trimmer
an oil of your choice. I use coconut oil and prefer oils over creams because I can see what I'm doing and they don't clog the trimmer blades.
a lady mustache
What I do
Apply oil of your choice to lip
Switch trimmer on
Gently pull skin taut
Shave in direction of hair growth
Apply a product that prohibits razor bumps. (i.e. Andis Bump Care or Tend Skin)
Brush clippings out of trimmer (I use a razor cleaning brush but any brush dedicated to the purpose will do)
Lubricate razor blades with oil and turn trimmer on for a few seconds before storing
Of course, I made a video to show you how I do this (yes, a video of my shaving my mustache. Be grateful.

LOL

)
Enjoy!

Watch the video directly on YouTube.
Let's get honest here …
… do you have a mustache? If so how do you remove it?
Oh and don't forget to checkout the other posts in my my hair removal series. See ya next time.