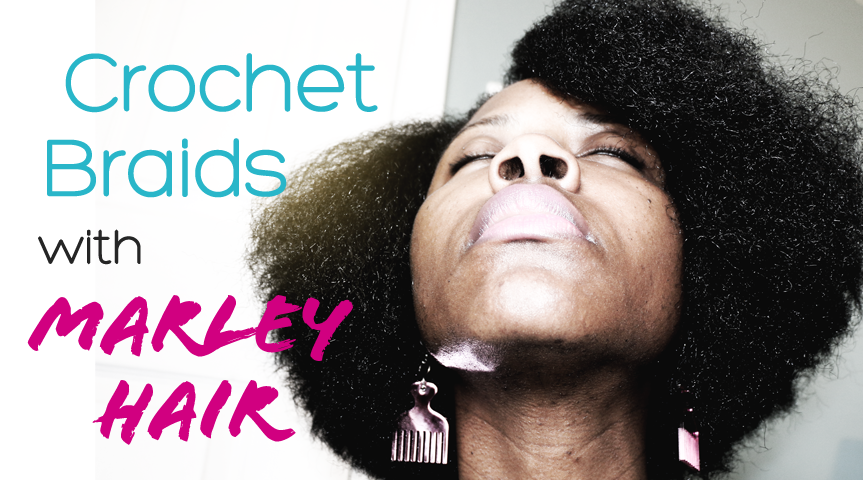 I've always wanted to try my hand at installing crochet braids. I had them once in 2003, but they were done at a salon. After my failed attempt at installing extension twists, I decided to use the leftover hair and attempt my first ever set of crochet braids.
There are lots of tutorials on YouTube but these are users I referenced the most:
After watching a few videos I felt like could actually do this!
I washed my hair then lightly blow dried it to stretch it out enough so I could cornrow.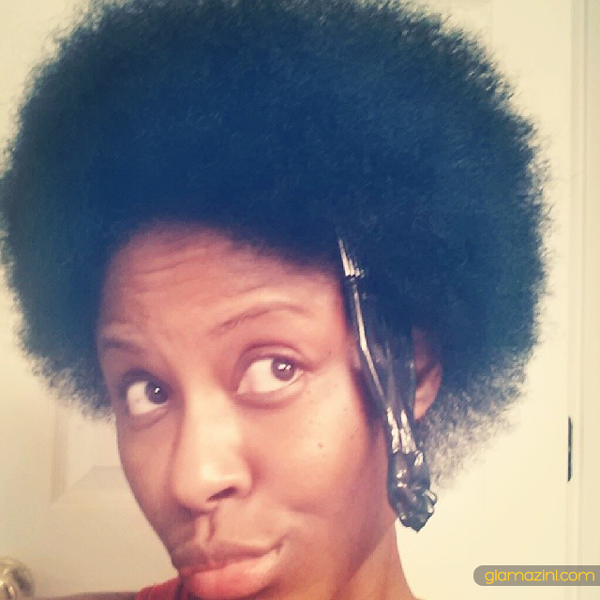 Then I attempted said cornrows. I really tried too. I suck at cornrows. *sad face*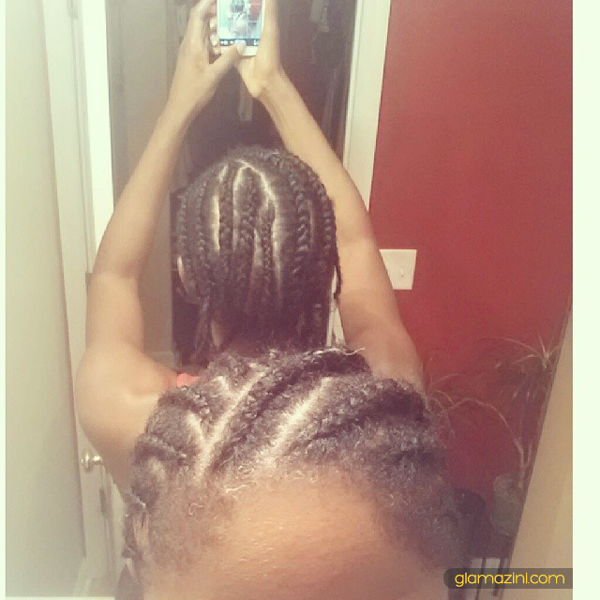 The front looked nice but the back was a big fat fail. Usually, this wouldn't matter because they would be under the crochet braids BUT, I planned on wearing them out in public the next day so I found a half wig that saved the day!
The next day I sat down with my latch hook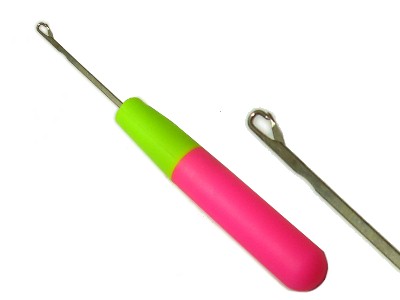 (that my girl Lolita bought for me because I don't live near the beauty supply stores [read near the black folk] ) and got to latch hooking LOL! I used Bijoux Realistic Marley Braid Synthetic Braiding Hair which I purchased on eBay from this seller but I don't see it out there right now.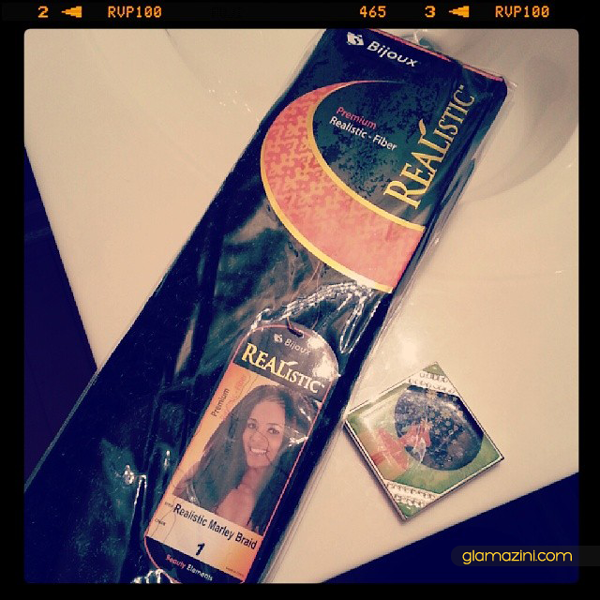 Edited in 2016 to add: A great alternative is
And now the final product. KABAM!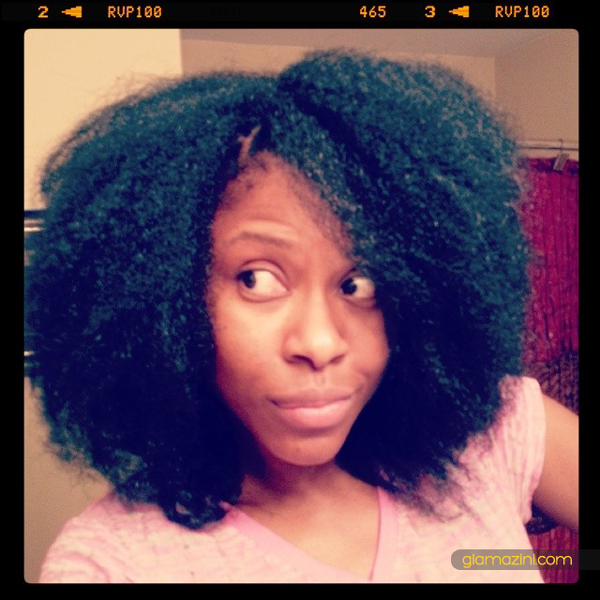 #BIGHAIRDONTCARE suckas!!!
It was huge and I used the smallest sections of hair humanly possible. If you're not into big hair this is not the style for you. Be warned.
I tried a twistout using the hot water technique I used in this braidout video, but it didn't work. I found someone on Instagram that gets great results so check out her video here.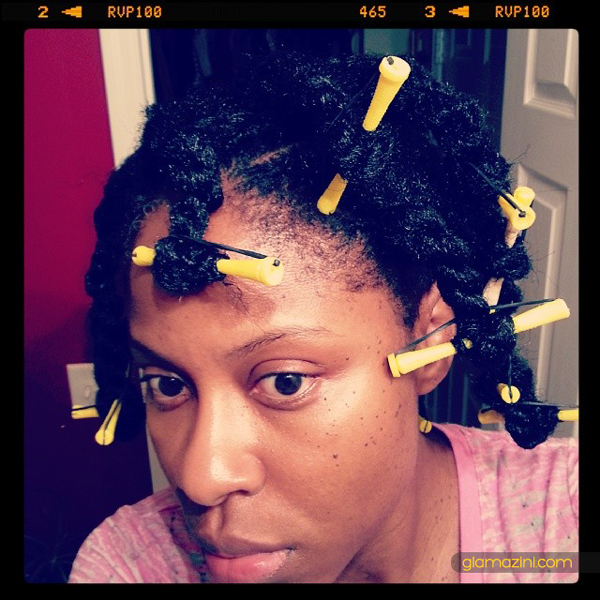 The next day I cut the hair a bit (my neck was hot) and left the house. I can do my own hair on my neck in warm weather but I can't do extension hair on my neck in hot weather. #themoreyouknowaboutglamazini #shootingstar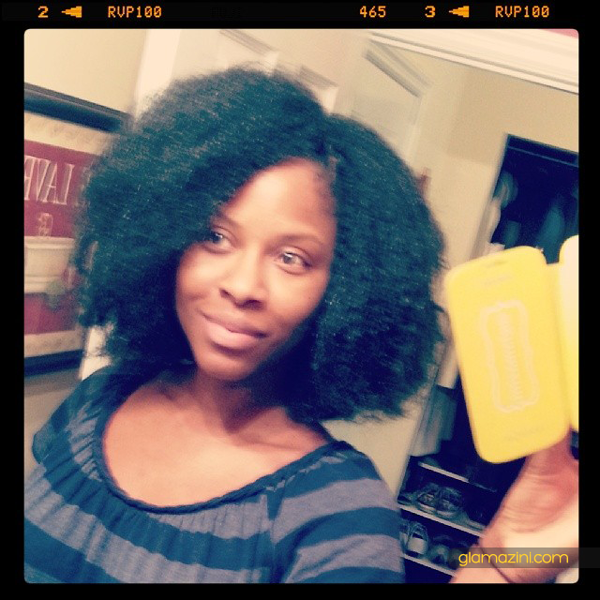 A few days and an encounter with the scissors later and this is what I was left with. The aim was an angled bob.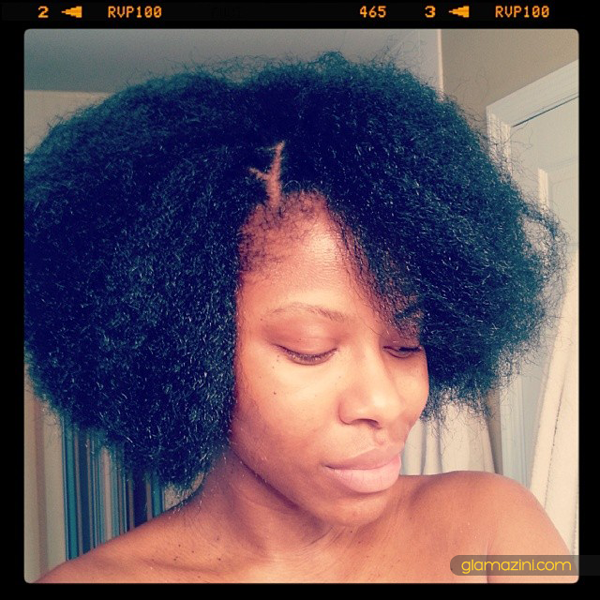 It dressed up real pretty.
Here I go after my husband's school fashion show thinking I was the bomb dot com!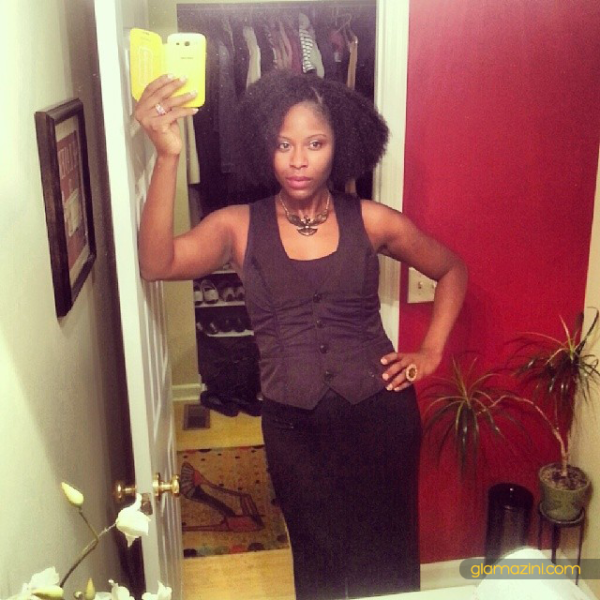 When I first did the angled cut I didn't love it, but eventually this style grew on me #punintended. I'll definitely do crochet braids again once the weather cools down.
Last shot was on my birthday right before I removed the braids. They were even "blow in the wind and still be cute" able. I call these a success!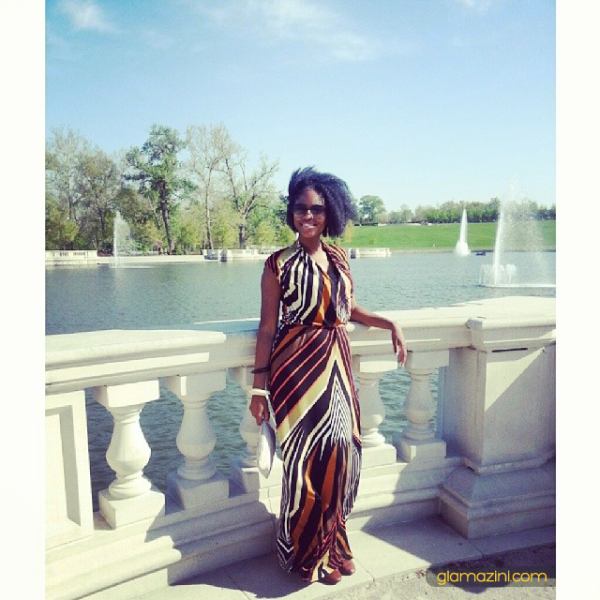 The dress above is by Long Tall Sally by the way, tell me I'm not cute? #youcannot
Anyhoo, wanna see the style live and in action, get more details and see a little Flickerbug cameo? Watch this handy dandy video.

Edited in 2016:
I have since done several posts and videos about crochet braids including tutorials, how to maintain them, how to sleep in them, different hair I've tried and more. You can read all my posts on crochet braids here.