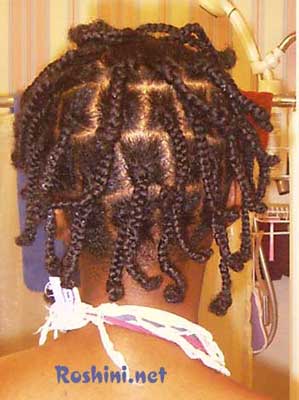 My grandfather passed away so I have to go home (to the Virgin Islands) in the next few days. I decided to braid my hair up so I could focus on other things.
I wore the twistout for 3 days. Last night I slathered Wella Cholestrol onto half of my hair and Redkin Heavy Cream onto the other half, covered it with a conditioner cap, then a satin scarf and went to sleep. This morning I cleared out with the Denman brush (the Redkin side was easier), rinsed my hair, washed with Dr. Bronner's Castile Soup, conditioned with Daily Renewal, did a apple cider vinegar rinse then commenced to braiding it all up. I did bigger braids over all and lots bigger braids in the back this time.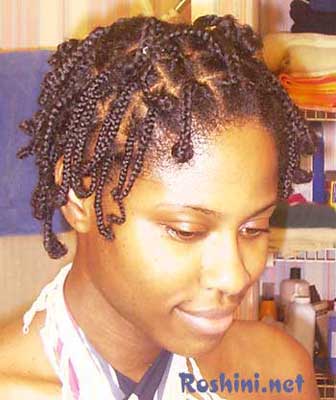 The braids are smaller in the front but still way bigger than I did them last time. I trimmed the ends off the braids in the front. These should last me 2 weeks.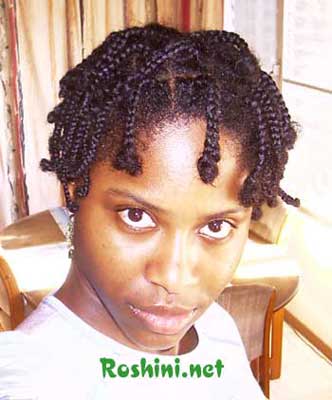 Although I wore several cute updos I did not take any pictures of them while I was at home. I was too busy with family but I'm sure you all understand. Here I am after a couple rinses in my mom's dining room in St. Thomas U.S. Virgin Islands.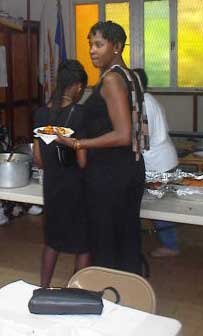 I was just sent this photo by a family friend. This is me the day of my grandfather's funeral after the service. We usually cook for the family after the service and we all chat and eat. I had the back of my hair pinned up and it was really cute….*sigh*