B ack with another VEDA video … this time of the first (and only at this point* LOL) dress my husband has made for me since graduating with a Masters in Fashion Design earlier in the summer. My friend Laura was getting married in Ohio and I drew a dress on paper, picked out some fabric and hubby sewed that bad boy up from scratch pattern and all y'all #causewefancy.
I was SO EXCITED … check me out:
"AW YEAH!! Mr Fashion School is making me a dress y'all hoodyhoooooo! He's making the pattern from scratch from a drawing I did. This is the muslin version of the top that he's fitting. I'm going for vintage A-line on the skirt. @theseej you will see the results 1st hand next week SO EXCITED!! #sewing" ~ my Instagram @glamazini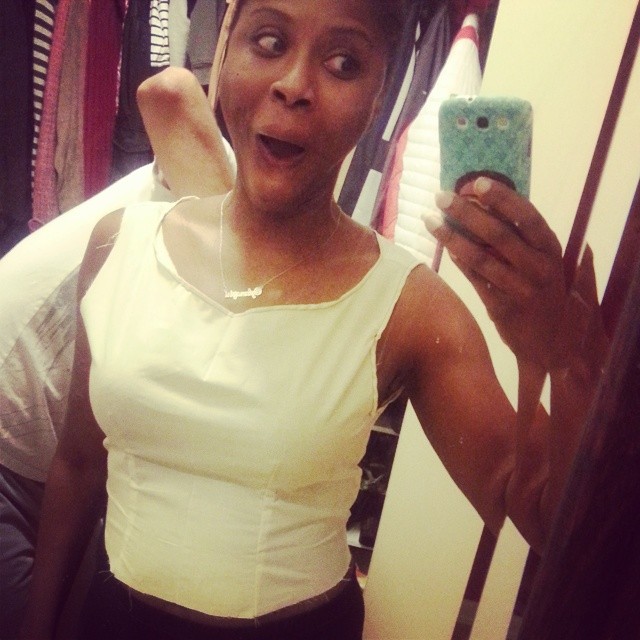 "This man is making me a whole dress peope! SO EXCITED!! Top fits perfectly, asked for more fullness in the skirt This is just the muslin pattern (that he's handmaking from scratch btw). Stay tuned for more … sooo excited!!! #sewing #handmade #myhubbycansewsuckas" ~ my Instagram @glamazini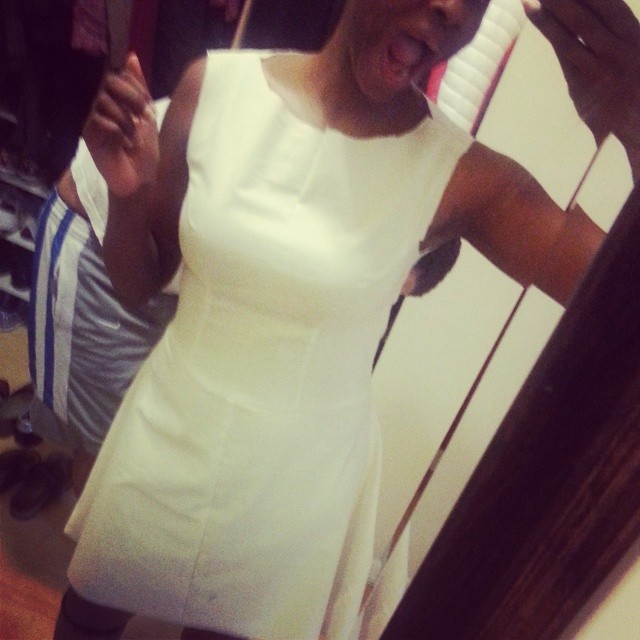 Aaaand then, because I love y'all I took this video right'chere for your viewing pleasure right before I left for the wedding (and even got slightly rained on so I didn't get to take pictures until later). Getchusome:

Watch the video directly on YouTube.
Like I said, the rain got us plus we were running late for the wedding so, unfortunately I didn't get to take pictures outside in the daylight *weep*. I did make hubby take a few pictures after we returned "home" to the hotel (which is dark and has busy carpet but you get the point).
BOOM!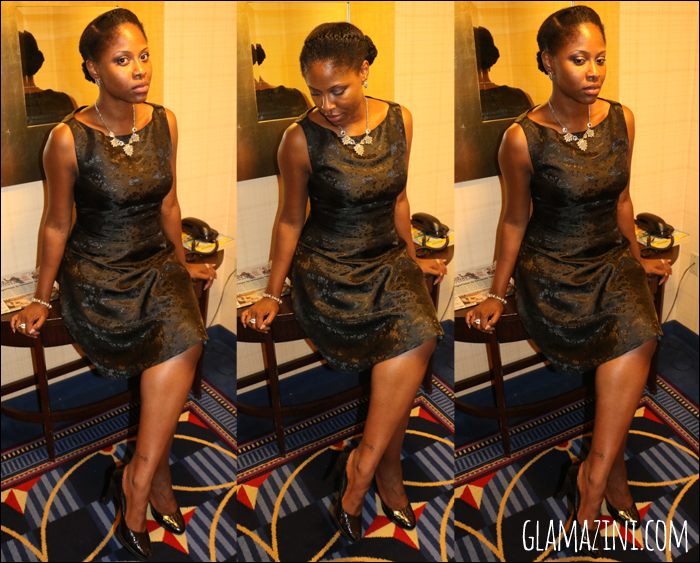 *dancing* You. Don't. Know. Nuffin. Boooooout. Meeeeeeeee!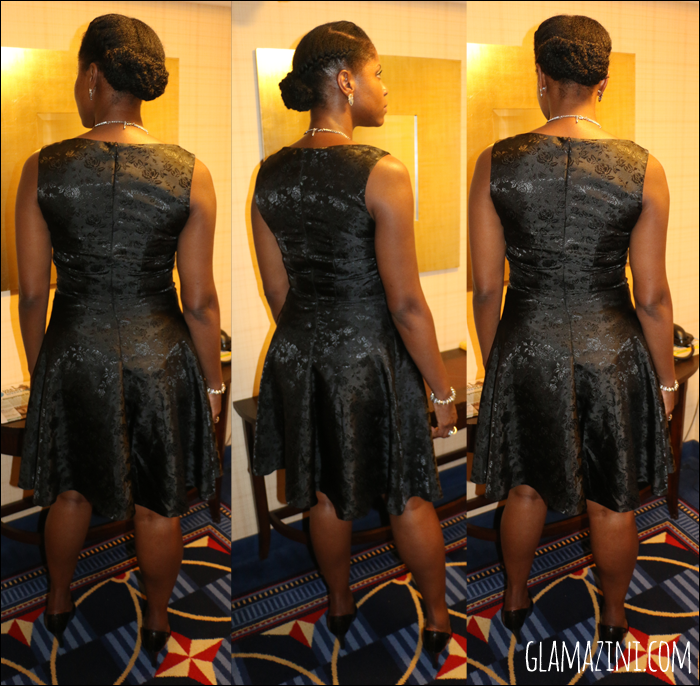 *dancing* Yooooooou. Don't Know. Nuffin. Boooooout. Meeeeeeeee!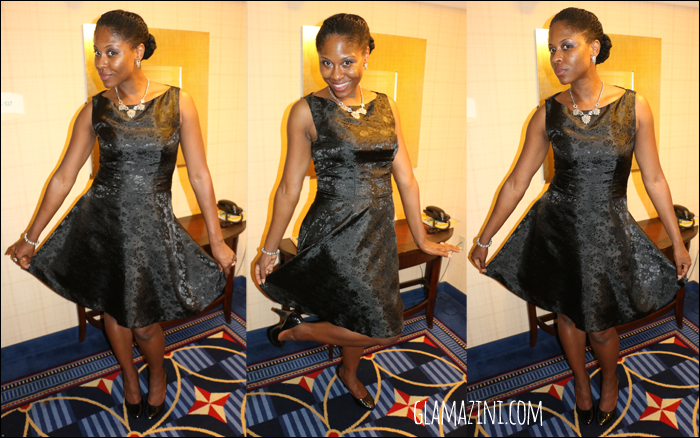 I was cute. You could not tell me I was not.  Look at the video for a better, daylight glance at all the details.  Oh and this joint was fully lined with hook and eye and invisible zipper. You. Don't. Know. Nuff…. well, you get the point. KABOOM!
Jewelry – Charming Charlie
Dress – Handmade by that guy that lives in the house
Shoes – Payless


So what do you think of my dress? My husband can sew y'all!
Oh and don't forget to check out my other VEDA (Vlog Every Day In August) videos.
*Only dress because I went and got more fabric for my 2nd dress but my mother jumped the line and had him make her my exact same dress pictured above from the leftover fabric. Seeing that she actually paid for the fabric for the aforementioned un-sewn 2nd dress and the whole "gave birth to me thing" I let her get her dress, 'cause I'm a good daughter like that.