Hola lovely peoople,
I hope you've had great week, and are ready for an even better weekend. It's been sooo hot here in St. Louis this week, but I'll take hot over tornadoes any day. Several people have asked if I am affected by the flooding and the answer is 'no' thank God.
Now onto the post:
Every Thursday I upload a video to YouTube, make sure to subscribe to my channel so you don't miss any videos. This week I'm sharing the Naomi wig sent to me a couple months ago by RPG Show to review.  Here's the photo on the RPG Show website: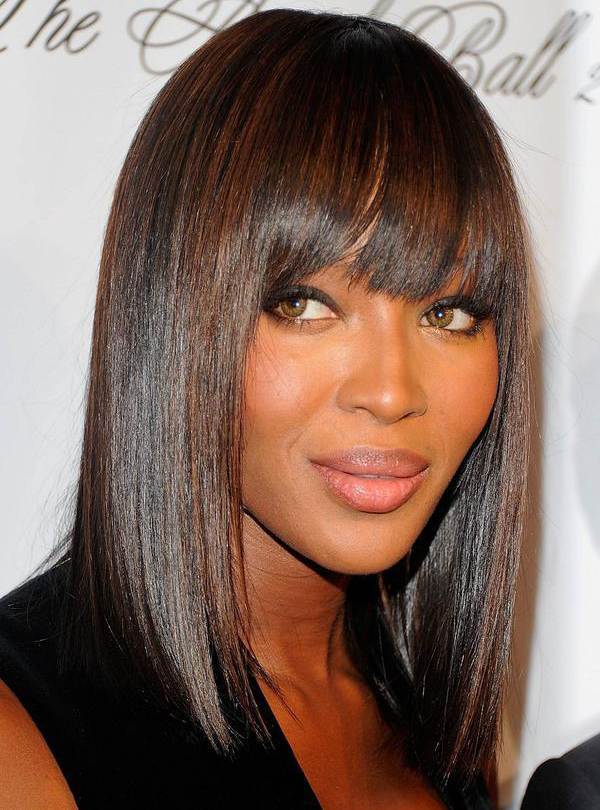 and here's what I ended up looking like after some styling: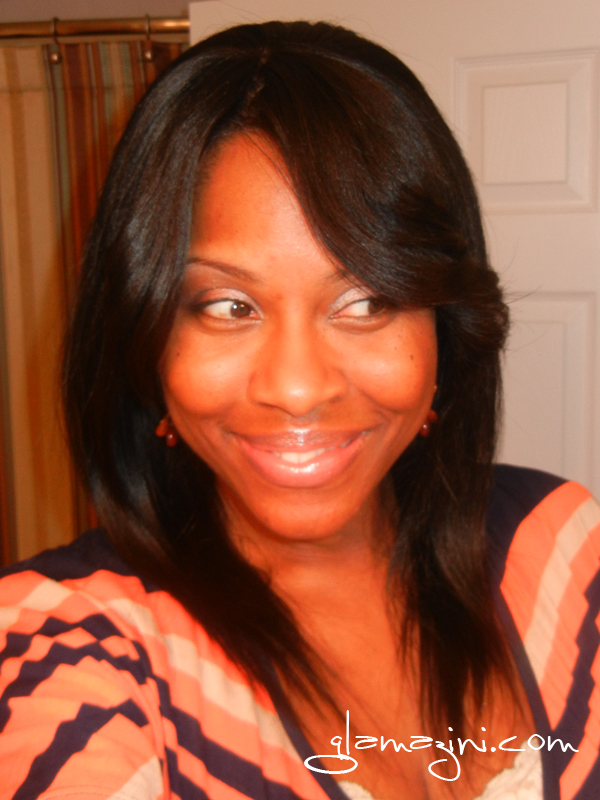 Not bad huh?
Here's the back: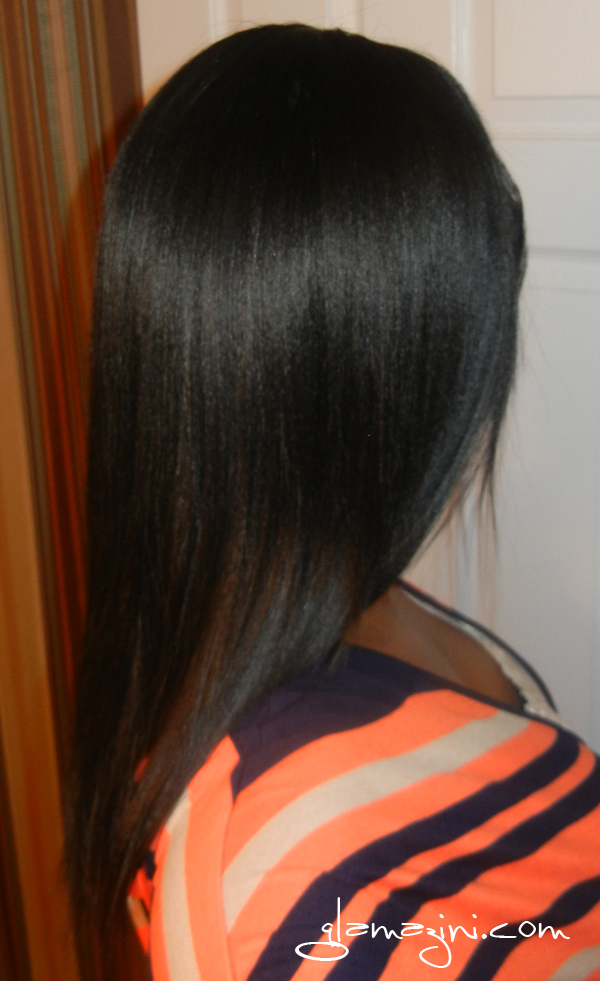 and here is the scalp (with unbleached knots because I'm not versed in advanced lace wig wearing abilities like bleached knots and such):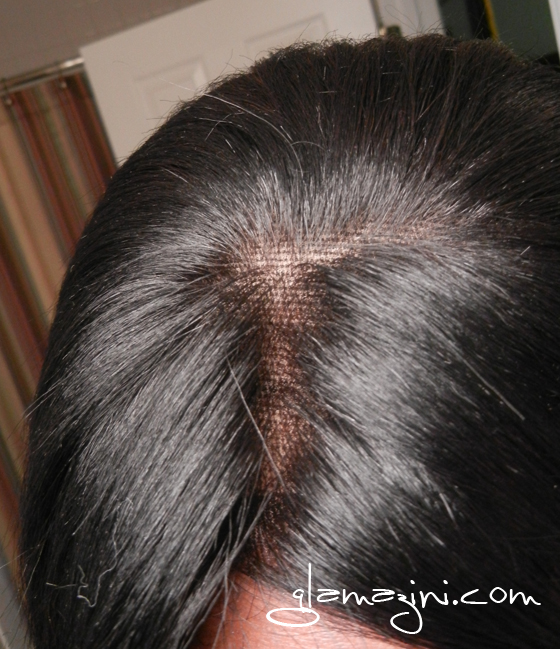 Check out the video below to see the wig straight out the box, stats on the wig and more.
or click here to watch the video on Youtube.com.
I absolutely love this wig and dare I say it's my favorite straight wig ever. The #1 color is much better than the 1b of the previous RPG Show wig I received (which wear much more brown that I expected), and the Yaki texture perfectly mimics straightened black girl hair. So much so here's a comparison of the wig and my own hair pressed last year: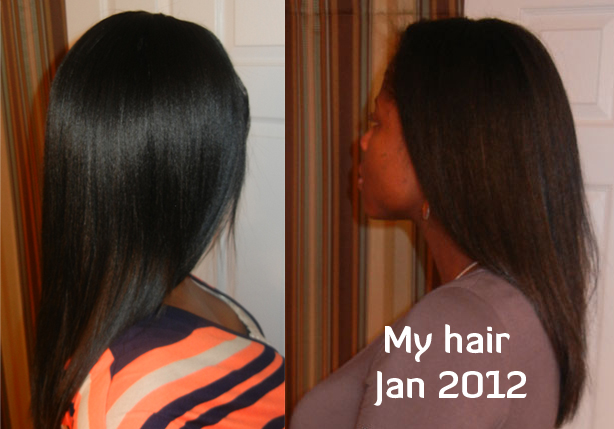 not a bad "dupe" lol!
I've rocked this wig several times in the past couple months and it's definitely a winner. The size 2 cap is comfortable, and actually a little large on my head sans hair but that will change as my hair grows in. The density is perfect, actually less dense than my natural hair when straightened, but still it looks natural on me. My largest challenge is camoflauging the hairline, which I've done with a swoopy curved part (see scalp photo above). I don't have much hair of my own so it's tricky, but as my hair grows in it should become easier. The other challenge is I have minimal hair to pin the back of the wig to, but I remedy that by pinning to the elastic band at the base of my neck. If I ever get another full lace wig I'll try a glueless cap with the combs.
Speaking of another wig, ya'll know as soon as the hot weather arrives Glamazini Wig Season is officially over because yo girl sweats too much for all that, even with no hair. This year I see no difference so this may be the last wig review for a while unless St. Louis tosses in a cool day and I feel like whipping out some hair.
Have a great weekend!