Tomorrow is the anniversary of my big chop so I'm working on a celebratory style. First I parted out the back…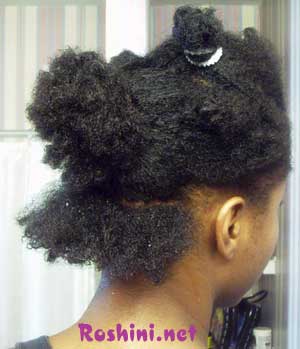 …then I added some braids* (and people say black people's hair doesn't grow!….humbug!).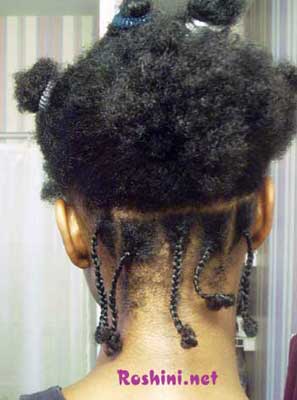 * I would love to do an entire head of braids but I don't want to have to take them down so this'll have to do.
Then I added a cornrow to each side…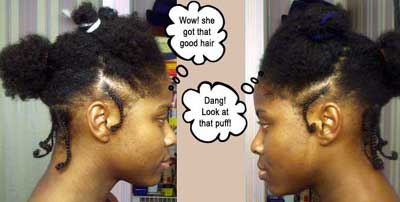 I'm such a goober…
I'm not sure what else to do w/ it…I'll do a puff w/ the rest but I think I need one more thing. Let me think and get back to ya'll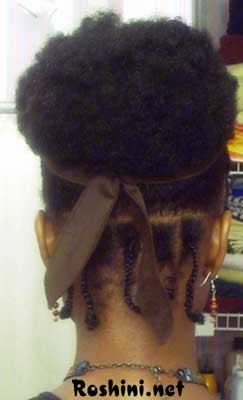 ..alright, I figured out what to do! I erected the puff with a Goody Ouchless Band and adorned it with a headband I bought from Marshalls.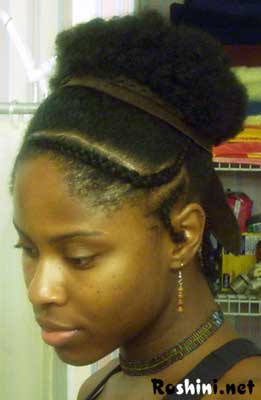 I added 2 more cornrows in the front.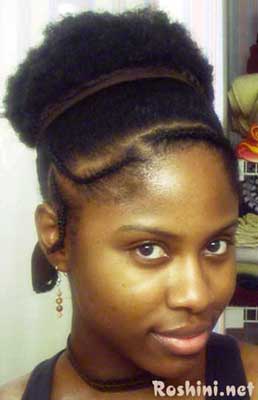 My boyfriend really likes this style a lot. He's sitting behind me right now oohing and awing (at the picture and at the live hairstyle).

1 Year Napptural!!!!


ya'll know how I do…let's celebrate!



anyhoo, you couldn't tell me a thang today! I went to church yesterday w/ my hair like this and I was actually SHOCKED that no one complimented me

…

hmmm…they must have been blind 'cause the hair was explosive!!! (the biz—-om-BUH)

… i'm just kidding….sorta.
I'm doing netta1's 'Keep Your Hands Out Your Hair Challenge' on nappturality.com so I'm planning to box braid the rest of my hair after all. I have to keep it like that for a month…ya'll know this will be hard…very hard…

… berry berry hard …