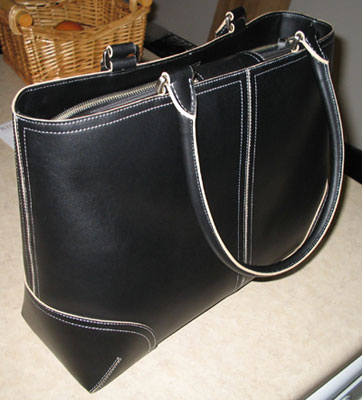 This sucka holds my laptop and everything else AND it's so sharp I want to weep (like so

). Thank you Franki

.
© 2005, Franki S.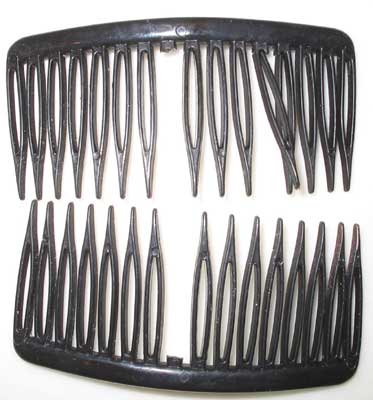 My naps had a fight with the backcombs and my naps won

now das a darn shame. I JUST bought these on Saturday and they are trash by Friday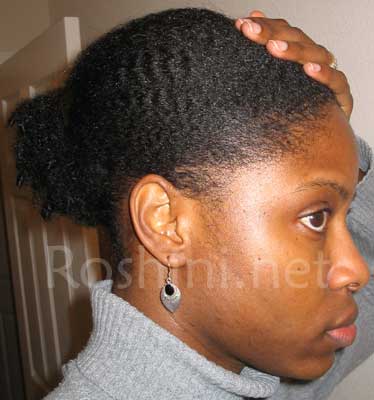 So this is still the style after 2 weeks. Notice the major shrinkage from before.
Off to the Nappturality.com Get Together…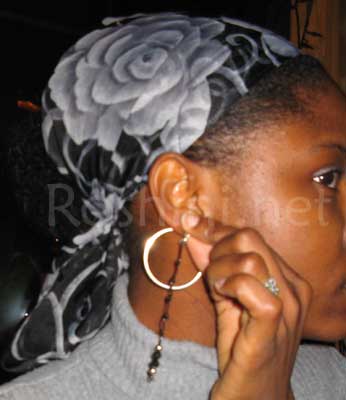 … I threw a scarf on and walked out the door.

Anyhoo….here I am at The Red Sea, an ethiopian restaurant in the Delmar Loop, trying to see which earrings to buy from NaTural_High.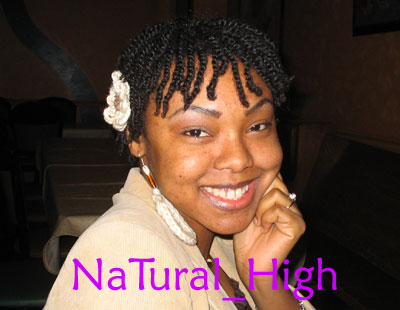 NaTural_High just moved here in November and is diligently trying to get us all together. See hon, 4 of us showed up

.
Ole girl has mad skills with the jewelry making. She made the earrings and flower she's wearing. She also has a website where she sells her creations. Check her out!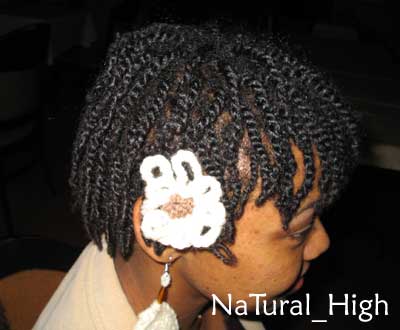 One more shot of her 2 week old twists.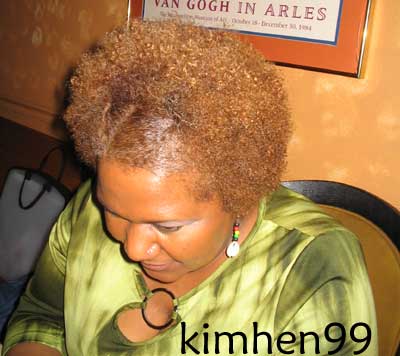 Can you believe kimhen99 didn't want me to take a picture of this glorious fro

. Obviously Ms. Kim is not familiar with how ini rolls out to get togethers:


… *flash*flash*flickity flash*


gurl please, this is ini you talking to *flash*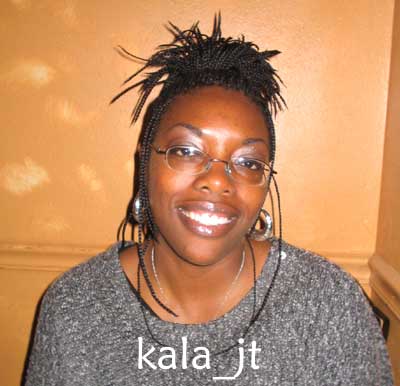 OMG, kala_jt had me rolling ya'll

.
She has an inch or two of new growth under the braids and chopped in November.
If ya'll need anyone to sing at an event in St. Louis PM her on Nappturality.com…this girl can sing ya'll….I mean for real for real like whoa sing

….

… no for real ya'll I had to contain myself but I honestly almost got a shout out right there on the corner of Delmar and Leland. You just don't know how much I needed to hear such a song today…awesome in this place Abba Father *whew*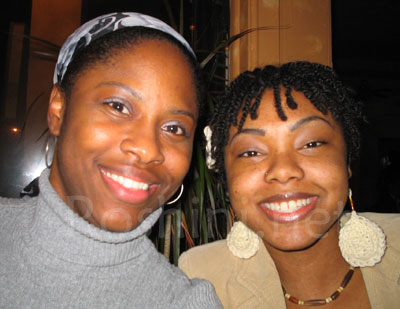 Me and NaTural_High cheesing.
Now ya'll KNOW ya'll want some of those earrings (

i c u) so run on over to her site right quick…you know you want to!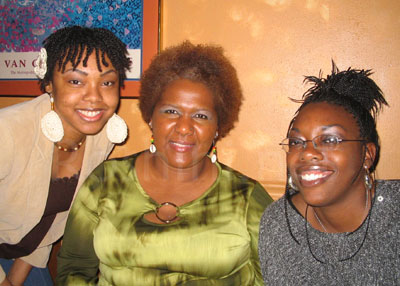 Well ladies it was a blast AND the food was delish.
Nice meeting you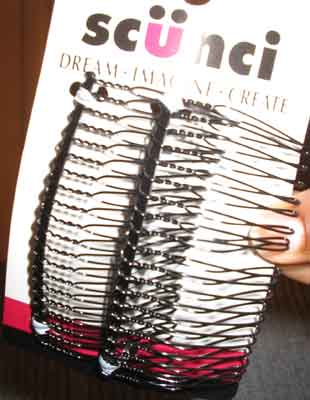 So I went to Walgreens and bought some wire backcomb 'cause the other ones self-destructed.
permfreen03, who was gonna join us but got out her concert too late, said this wire may mess with the hair…we'll see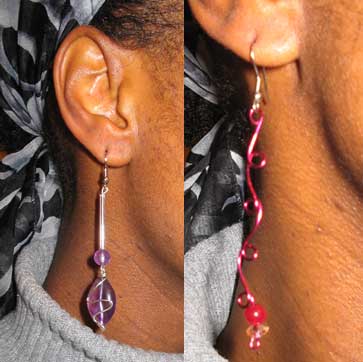 Here's what I (finally) decided on from NaTural_High's collection of fabulous jewelry. Last chance… go on and get you some jewels for the spring and summer!.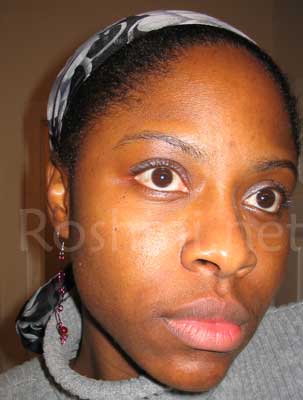 So I met 2 absolutely wonderful singers today, got a praise in several times, cried like a child earlier in the day 'cause I was so grateful, met up with the girls from Np.com, ate good food and generally had the bomb day.
See you next time