Hubby and I have been talking about cutting our hair off together for almost 4 years now. Well it is finally happening! Last month we sat down in our master bathroom, I took the shears and I turned this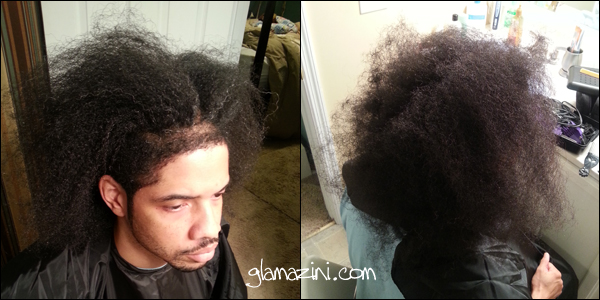 into this.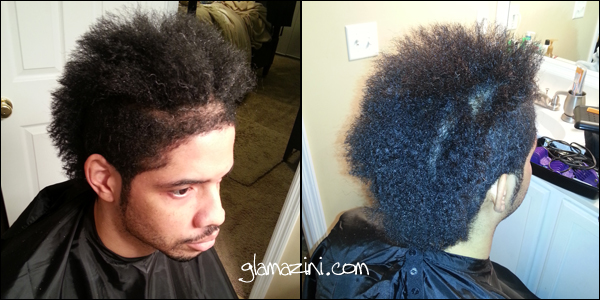 Then I took the clippers (with a 1/2″ guard) and turned it into this.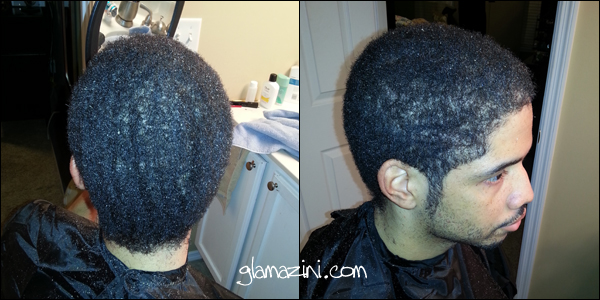 After I was done he took over and did some edging and tapering.  Last step was to wash it and let the curls start shrinking down and curling up.
Here he is a few days ago.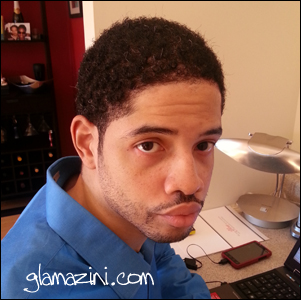 He's been conditioner washing most days and shampooing it weekly with Garnier Fructis, then using Cantu Shea Butter as his daily leave in conditioner.  I can't believe we're finally cutting our hair! Me next *wink*
Stay tuned.