Chellur ya'll!  Hope the new year is treating you well thus far.
I'm back sharing hair pictures, and what happened next to the flatironed updo from the previous post. I already showed this style in this video a while back, but here are some pictures.
All I did was take the bun down and braid it overhanded (so the front is now underhanded and the back overhanded).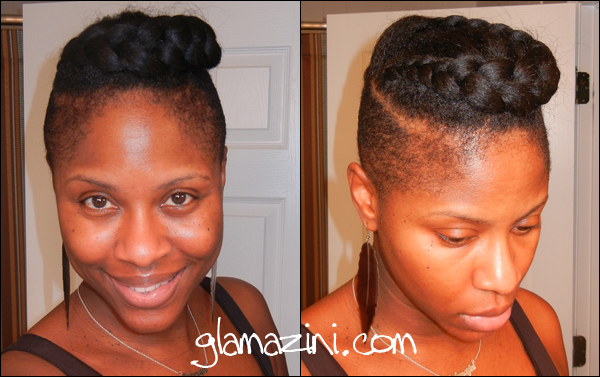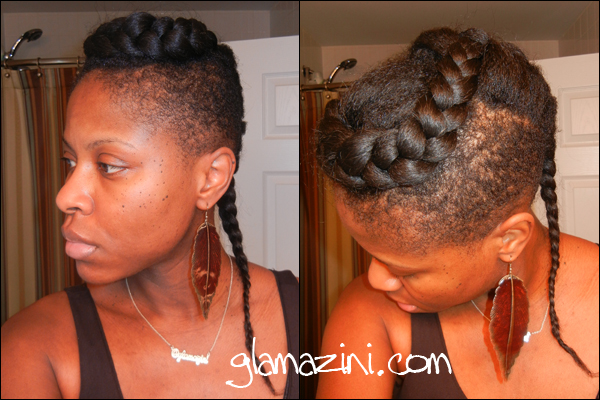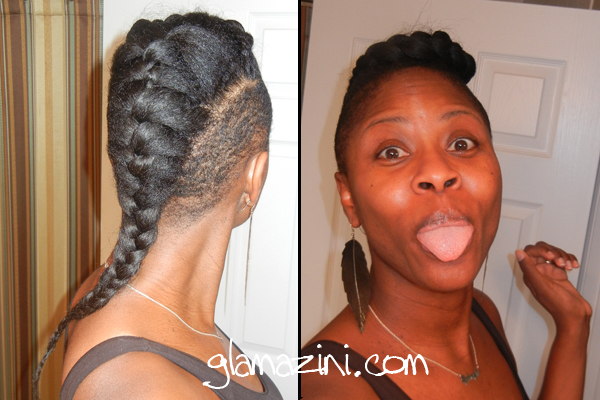 Once again, I really enjoyed this style because it was so strange & easy to maintain.
Stay tuned for more hair pictures.