Alrighty, where did I leave off with my hair photos? Aw yes, the braided mohawk dealy.
Moving right along. I wore that style for a while then decided to rock a wig for a while. This is what I was left with after the style was double dead from being under a wig.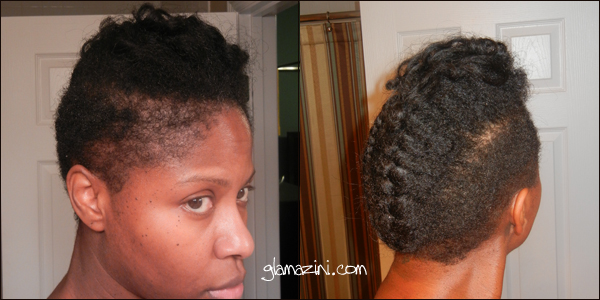 The front changed because I had to curl it to match the Otto wig.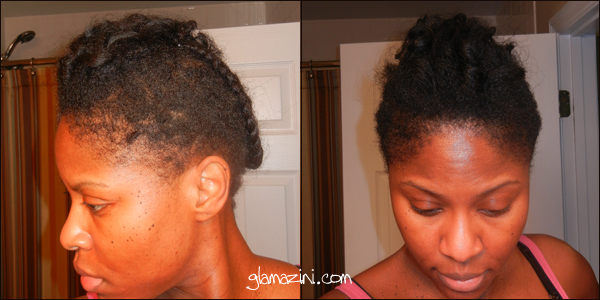 I decide to shave the back of my hair off entirely and cut more than half the length off the top.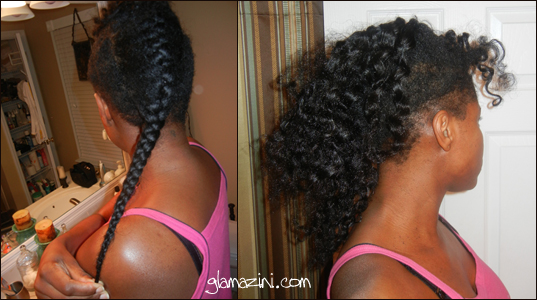 I did measure it before I got to cutting, and it was approximately 20 inches.  Wowsers huh?  Anyhoo, hubby and I parted out a 'V' in the back and shaved it off with the clippers.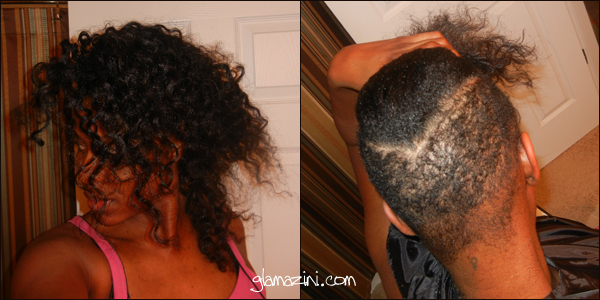 Next I took my hair cutting shears and cut more than half the length off the top, in an uneven pattern, sorta like a slant so it would hang to my left well.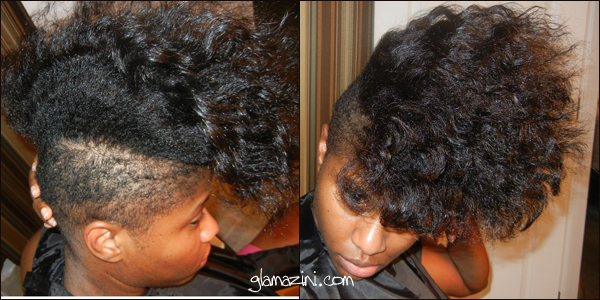 Next I washed and twisted.  As you can tell there were still a few straight ends left after cutting.  After a year of styling with heat damage I'd guess I had about 6-7 inches of new growth.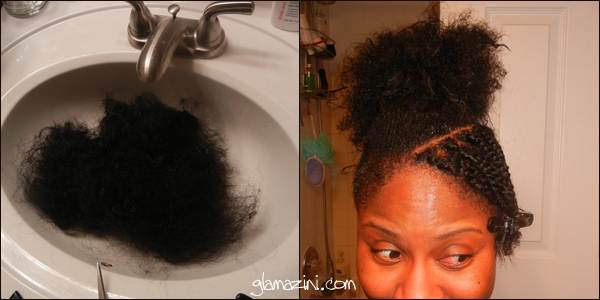 Here I am the next day after church.  I basically pinned the twists down to one side.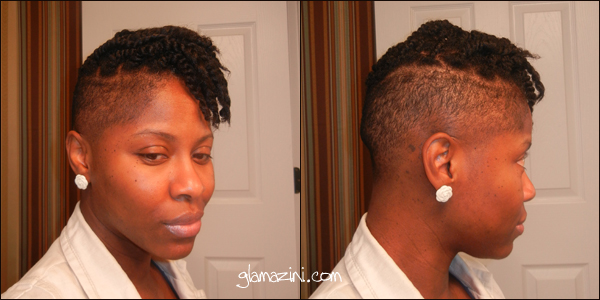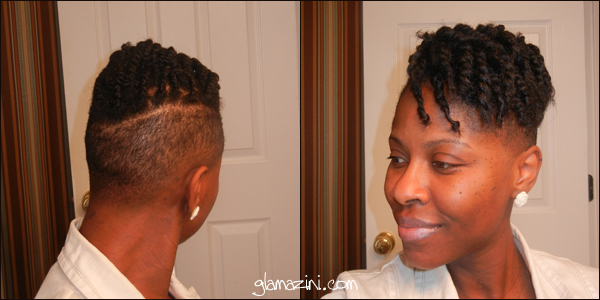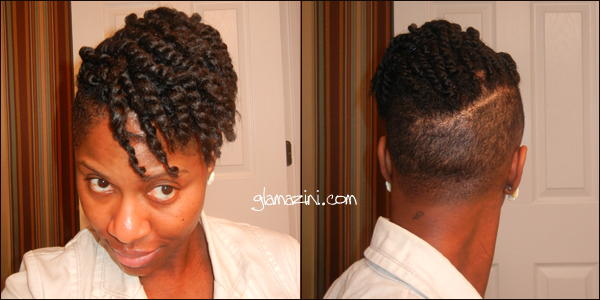 Can you tell I was too happy with my hair like this?  Too happy.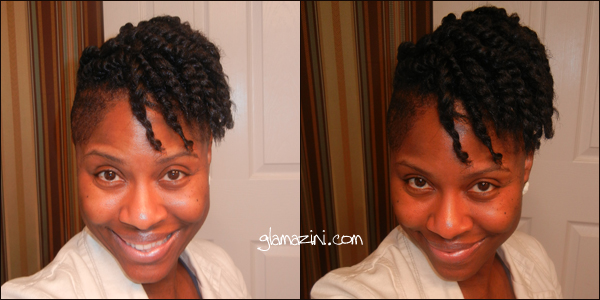 Stay tuned for more hair posts!