In my last post I showed you all my pressed natural hair after almost a week of wearing it bone straight. Later that same week I decided to add some body by doing a bantu knotout.  I must admit, it wasn't as succefull as I'd like but I'll share anyway.
I used this Urban Therapy Twisted Sista Different Strokes Serum on each section before doing the bantu knots.

[urban therapy] twisted sista different strokes serum
Here I am with a head full of bantu knots after some struggle. My hair was so slippery that it took a while to get the knots to stay in position. Can you see all the bobby pins?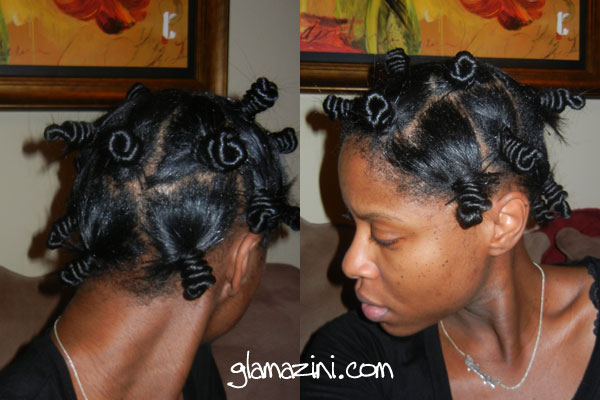 The next morning I took down the knots and this is what I was left with.

I could tell, by the weight of my hair and how it fell out the knots that the waves of the bantu knotout weren't gonna stand up to the test of time.  Hindsight says I should've just shook like a dog at this point, sprayed with some hairspray for hold and tried to maintain that way. Instead, what I did was divide the sections with my fingers (like I usually do with any "out" style).

Here's what I was left with on my way to church. By the end of the service it had fallen entirely and my friend said I looked "beachy".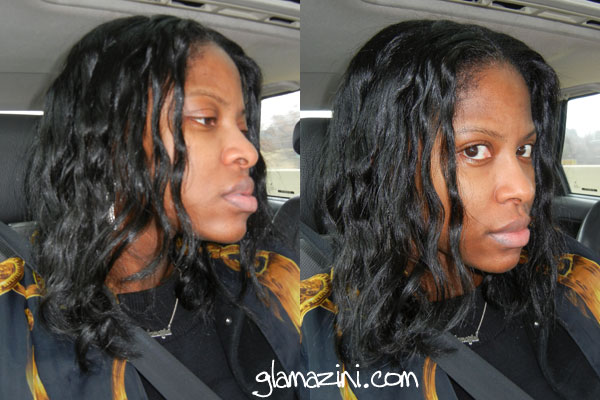 Although this wasn't a true success in my eyes, I was happy to have some body to this style after a week of limp straight hair. I missed the "umph" and this was the restart of said "umph".
Until next time Glam Fam I wish you
Life, Liberty & The Pursuit of Nappyness,

@Glamazini | facebook.com/IamGlamazini | youtube.com/Glamazini | Google+
~~~~~~
Disclosure: The Urban Therapy product was sent to me for free to review. For more information about the Glamazini.com disclosure policy, click here.