Today is my first official day sans corporate employment (

), however I did just get a payment from a different income source so that's encouraging.
Later that day, the twistout on my pressed hair had fallen, but was still doing much better than the previous bantu knotout.

I definitely like this "wavey" deal better than the bone straight look and I kept my hair like this all week (by re-twisting in big 2 strand twists ever night then bantu knotting the twists).

Not sure if you can tell, but this was the same day I taped my week 19 pregnancy vlog video and talked about dealing with depression off and on during this pregnancy. You can almost see the sadness in my eyes … well at least I can.
Back to hair, I definitely got interesting responses from others when my hair was like this.  For the most part they were positive, but I did note that I got WAY more feedback from coworkers when I wore the short straight wig several months back. It was almost like my hair like this, long and straight was "normal" and not worthy of any comment. Interesting indeed.  Either that or they were maxed out on hairdoes and tired of saying stuff to me. HA!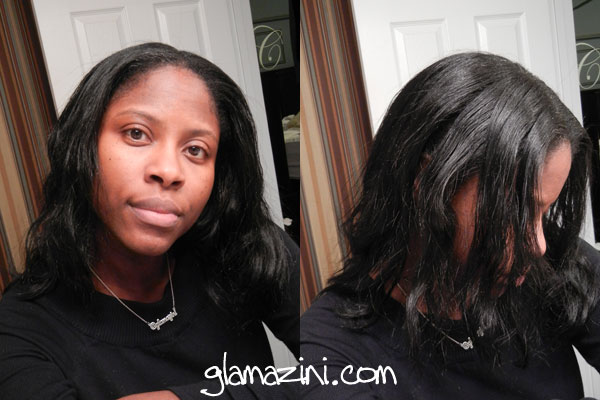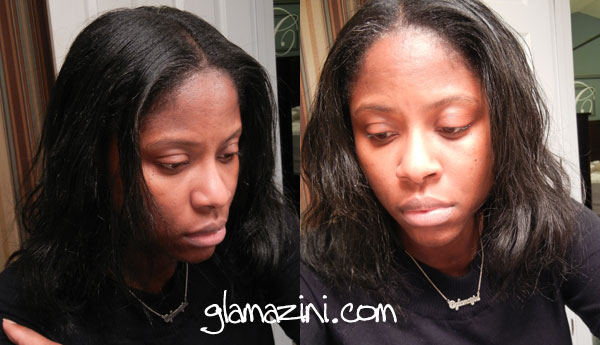 Until next time Glam Fam I wish you
Life, Liberty & The Pursuit of Nappyness,

@Glamazini | facebook.com/IamGlamazini | youtube.com/Glamazini | Google+
~~~~~~
Disclosure: For more information about the Glamazini.com disclosure policy, click here.