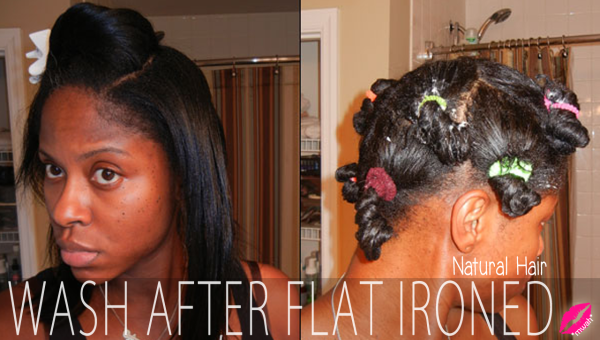 I'm sitting here drinking a smoothie and trying to get my life together.

Before we get to showing this hair let's have some confession time mkay great leggo!
Has anyone else noticed that with pregnancy came a new "in your face truth" writing on this blog compliments of moi? If not then be warned LOL. I keep saying I'm gonna "catch you guys up to real time" but it never seems to happen so I'll just stop saying it now. Yesterday I had all the best intentions, but after dropping my mom to the airport *tear*, then returning some shoes to Lane Bryant, I came home and passed out on the couch #preggomoment. If you can believe it, I woke up, made a salad, then passed out AGAIN and didn't wake up until 8:30pm #preggomoment. Obviously, my plans to go to the grocery store and conquer the world were thwarted

… not that ya'll asked.
I eventually made it to the grocery store today, then had a minor meltdown about some zucchini #preggoFLIPPINmoment.

I've since calmed myself by catching up on my DVR, and now I have my smoothie and am ready to share with you this post about when I finally washed my flat ironed hair over a month ago.
Thanks for listening.
Alright, now to the hair.
At this point, my hair had been in the flat ironed/pressed state for maybe over 3 weeks. It stayed straight as a bone with the exception of the roots #sweat and a couple small parts on the ends that I got wet in the shower by mistake. I was too bored with my hair but too lazy to do anything about it so I kept it straight for a long time.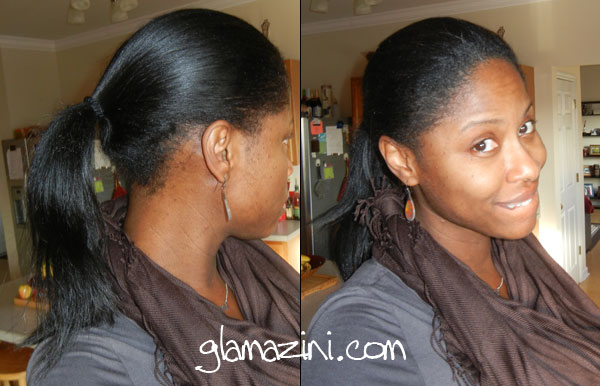 Moi February 18th after work, before washing my hair
The washing process was exactly the same as usual. I separated my hair into sections, slathered each section with conditioner (this time I used Nunaat Karite Intensive Mask & skipped adding olive oil), and secured each section with a scrunchie.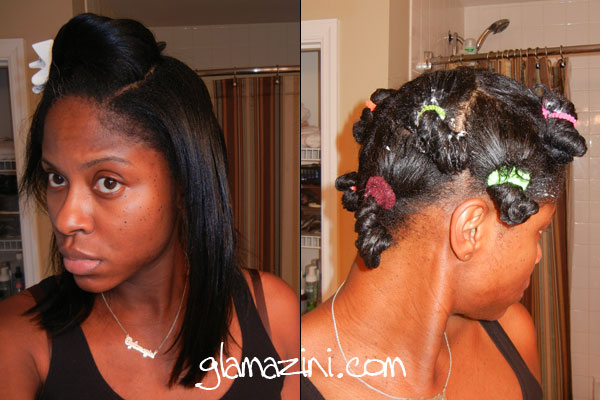 Moi pre and post slathering
Next, I slapped on a conditioner cap and sat under the dryer for 15 minutes. When I got out I could already see some reversion at the root of my hair but not much beyond that. Truth be told I was trying to keep my hair stretched the majority of the time so it never totally reverted.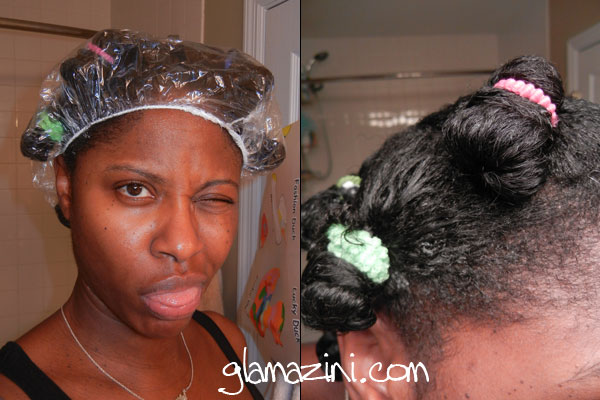 Moi fresh from under the dryer
After washing (keeping my hair stretched with bantu knots as I went), I put in some huge two strand twists so I could rock a twistout the next day to church. It goes without saying that the detangling process was easier than usual … dare I say non-existent since my hair was straight and nowhere near tangled. I'd be lying if I didn't admit that the break was welcomed.
Moving right along … you can see in this picture that some of my hair is reverting and other parts are obviously still straight, even after washing.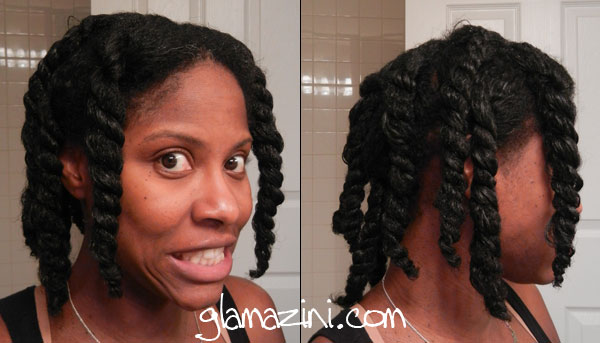 Moi with huge twists
I added tiny rods at the ends to ensure I would get the loopiness, then sat under the dryer for a while and watched television. That night I slept with a fishnet stocking tied on my head with my satin pillowcase to make sure my hair fully dried.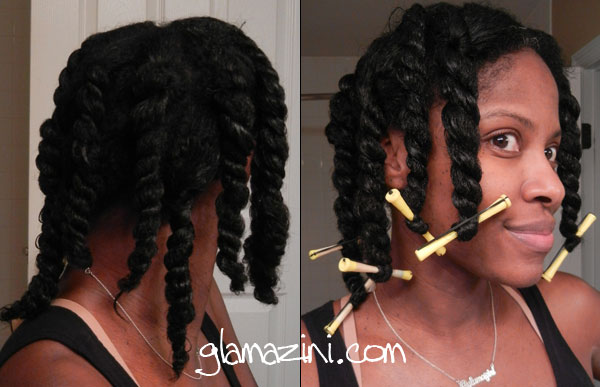 Moi with twists then rods
The next day for church my twistout was pretty. It looked just like my typical twistout on my pre-straightened hair except more limp LOL. I did get a few questions as to how I got my hair like that at church. It was almost like half natural and half straight looking (if that makes sense).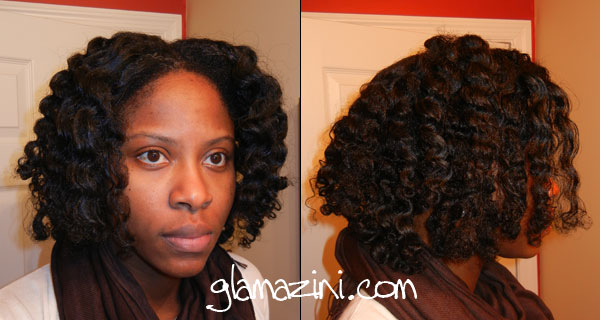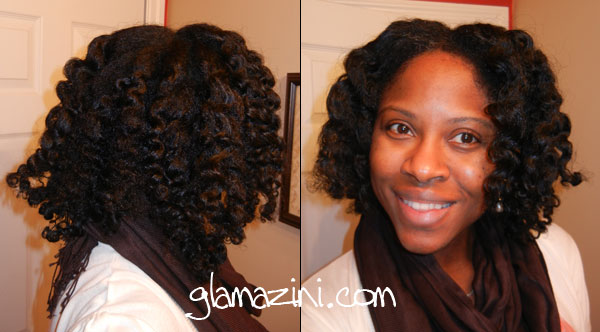 Stay tuned for more of my hairscapades soon. I must warn you all that, as I've said a few times lately, I'm toying heavily with cutting all my hair off soon. I might get 1 more good set of twists out of this mop before I do it, but I'm 90% sure I'm chopping it all off before baby gets here. Hubby may do the same, and of course, I'll share that with ya'll so stay tuned.
How did your natural hair behave after you flat ironed then washed it?