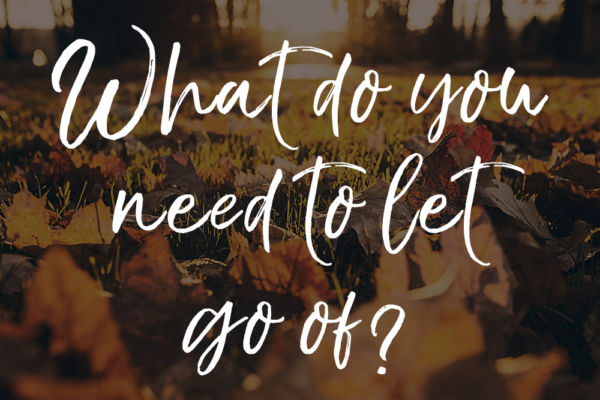 As I put my son on the bus this morning I took time to look at the leaves strewn all through my neighbor's yard and the culdesac. My son is learning about the seasons in school so he's excited to see his lessons come alive right before his eyes. He'll point at the leaves or the bare trees and ask "Mommy, that's fall?!"
I got to thinking that Autumn is also called "Fall" because the leaves *literally* no longer serve the trees and so the trees release them and they fall to the ground to now serve the earth.
Letting go of things that no longer serve/benefit you is God's natural plan, we see it all through His designs. Benefits are not always obvious, because in difficulty we may be made more into the higher person we desire to be and therefore served in that way. That said, in everything, there is a season, and a time to every purpose under the heaven. In nature, this is God's season of letting go, of letting things fall, of releasing things from their previous purpose so that a new purpose can be discovered. Likewise, we can choose to follow God as He prepares the earth for its rest, and let go of things that no longer serve us so we too can rest and make room for the new things that will come.
I'm choosing to letting go of the thought that I cannot make money doing something I love. It has been a prison for decades gifted to me as a child but tended to by myself for much longer than that. I'm also gonna chuck "depression is why I can't….." Those thoughts are not true. I kept them because they became part of my identity, part of my reasons to continue lying by the pool but never getting in. Then God asked "How much longer Roshini?" and finally my answer is "No more."
So what do you need to let go of?
🍁
🍃
🍂
Love & Light,
~ ini ☀️
🌱 This month in my Life Coaching group we're talking about letting go.
Join us! ‣ ‣ http://bit.ly/CelebrateNewGrowth
🌱 If you'd like more information about working with me as your coach email me at coaching@glamazini.com