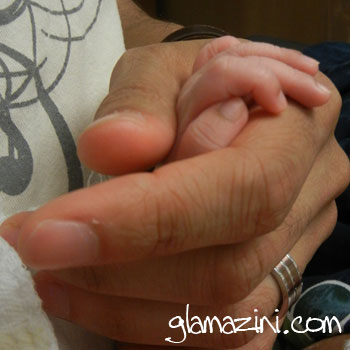 June 2012 = New
I have not forgotten my month in review posts, I've just been a tad bit busy with baby :).
If you missed March you can read it here, and April you can read it here, and May here.  In May's post I didn't predict a word to use for June because I knew it would be a crazy month … and it was!  Now I'll go with a simple word to describe June 2012 for me:  NEW.
new
of recent origin; of a kind now existing or appearing for the first time; unfamiliar or strange "A new book."
This one is easy to explain. I had a baby in June. Everything is new.
I'm not going to list my detailed accomplishments this month because I honestly don't remember them LOL!  My brain is mush lately.   Ya'll should be impressed that I'm even getting blog posts published. *takes a bow* I'm gonna predict that July 2012's word will be something like "aaacccck!" LOL! Stay tuned.
What word describes your June 2012? What do you want describe July 2012?
Here are the 18 posts from June if you missed any. Enjoy, comment and share!
Last month's review: Entropy • A Review of May 2012
April's review: Momentum • A Review of April 2012
March's review:   Regroup • A Review of March 2012
Until next time Glam Fam I wish you
Life, Liberty & The Pursuit of Nappyness,

Twitter
|
Facebook
|
YouTube
|
Google+
|
Pinterest
|
Instagram
~~~~~~
Disclosure: For more information about the Glamazini.com disclosure policy, click here.
photo credit: glamazini