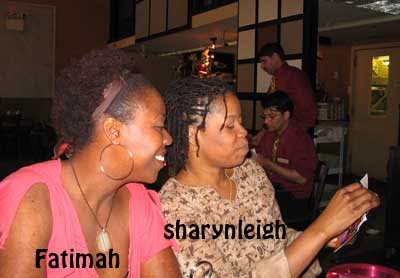 **New York Nappturality.com Get Together #1**
You know I like a Np.com get together so of course I had to meet some of the ladies in New York. We met at Jackson Diner (indian food) in Jackson Heights, Queens. 6 ladies showed up (most of us late … me included

)…but we had a great time and the food was delicious.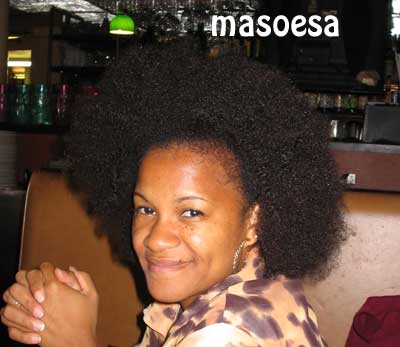 The beautiful masoesa rocked a fro and it was killer. It was the first thing I noticed when I walked in and I was too excited to take a picture :D.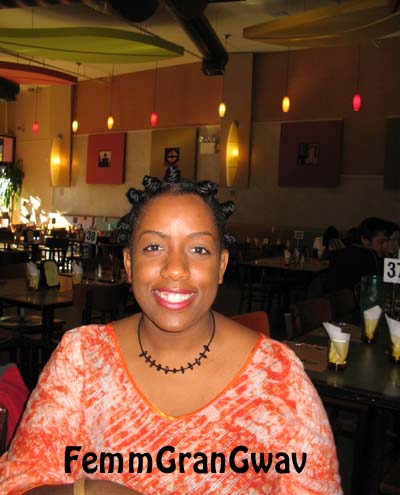 FemmGranGwav showed up with the cutest bantu knots! She took one down and her hair is SO LONG!!! She says she doesn't trim…I guess her ends don't get crunchy like mine

In the background you can see the restaurant very well. I liked the decor.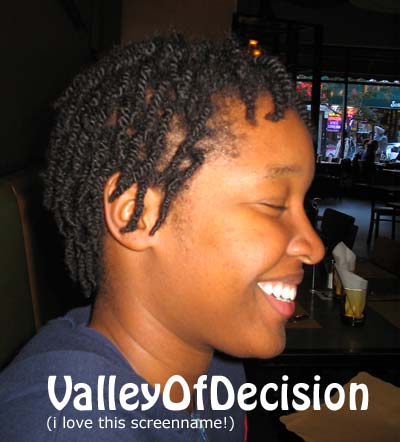 ValleyOfDecision has great skin! I'm supposed to do her hair for her (and FemmGranGwav) so hopefully I can document that one day. She says she twists twice a month.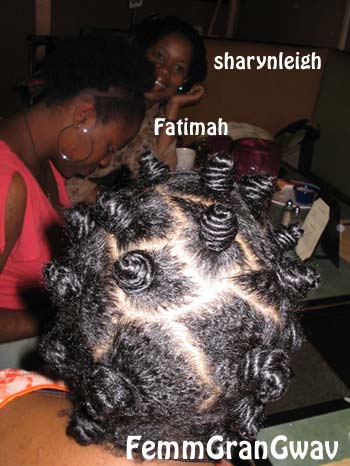 I had to get a shot of the back of FemmGranGwav's hair…very nice 😀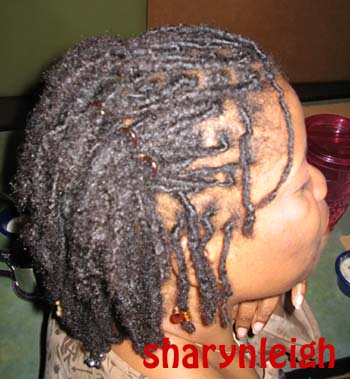 sharynleigh is locking and just twisted the roots. They were really cute and this picture doesn't do them justice.
Sometime soon we're gonna get to meet her *handsome* brother w/ the dreads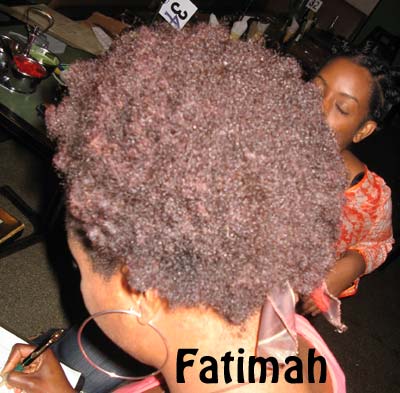 Fatimah just moved to Jersey and was rocking a reddish-brown puff…very cute :).
I clowned her about having a camera w/…get this….film!

…. but she got me back 'cause I had computer problems

.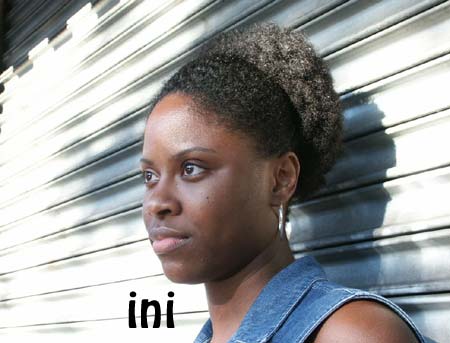 masoesa took this picture outside and I really liked it! My hair cut has really given my puff some shape and compactness…I like it.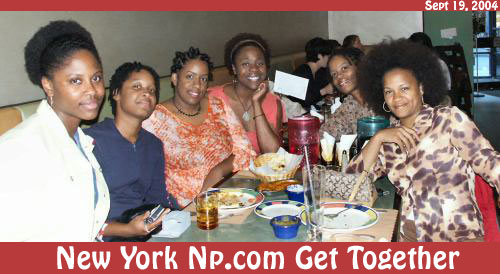 *i swiped this picture from masoesa's site*
So this was all 6 of us. Look how pretty we are AND how many beautiful natural styles are represented

.
Ladies, it was great meeting all of you and I'll see you on the 16th @ Mixed Note Cafe.