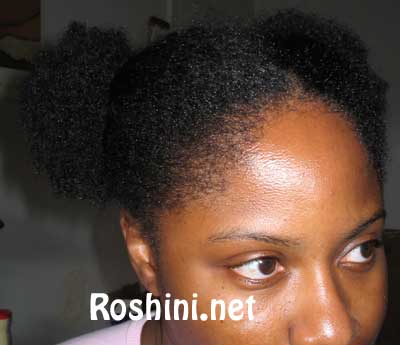 This morning I detangled my hair. I had a lot of shed hair but the detangling was a breeze. I put my hair in 2 puffs to go to the NY Nappturality.com gathering. I remember when I couldn't get my hair in 2…now it's so simple, even after my cut.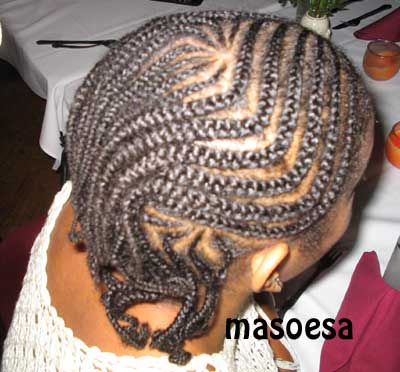 In true me fashion I'm at another Nappturality.com Get Together, my second in 2+ months. Several of us met at Mixed Note Cafe, a haitian restaurant in Long Island.
The beautiful masoesa came in and I almost passed out. Look at this wonderful cornrow style ya'll! I loved it and had to get a shot.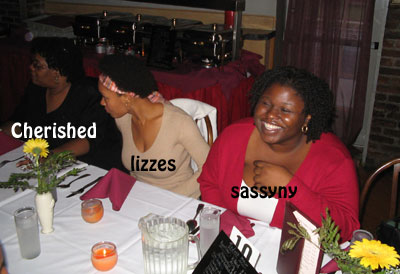 When I walked in Cherished was discussing her eminent move to loc her hair. In 2 weeks she says! Awesome. Right now she's wearing 2-strand twists that looked like locs in the dim light.
lizzes and I just met even though we were in Tallahassee together (small world). sassyny was actually cheesing for someone elses camera and I snapped this 'candid' shot.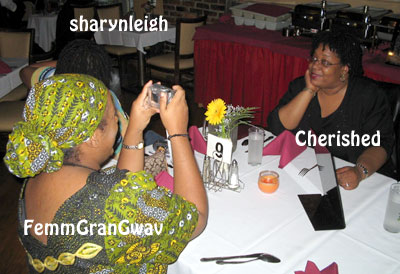 FemmGranGwav was snapping pictures and so was I

. I'm supposed to do her hair before I leave so hopefully I'll have photos to post. sharynleigh is back there but you can barely see her :/.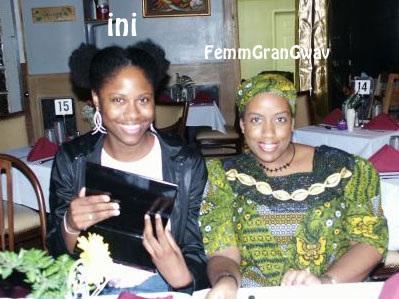 I got this picture from masoesa's web site
FemmGranGwav and I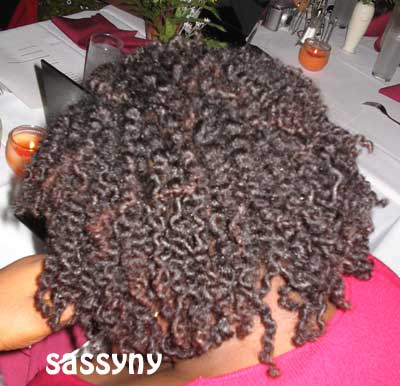 sassyny was rocking an incredible twistout that was still cornrowed in the front. Very cute so I had to get a shot.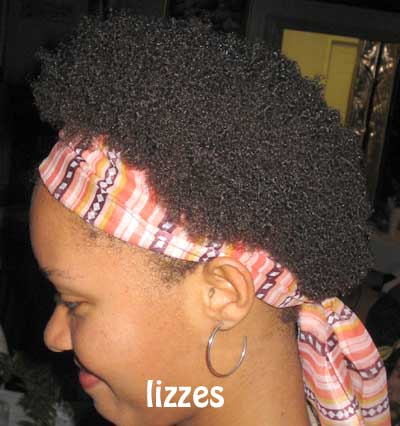 lizzes wore a puff and a beautiful scarf. i still can't get over that we were in Tallahassee together and just met.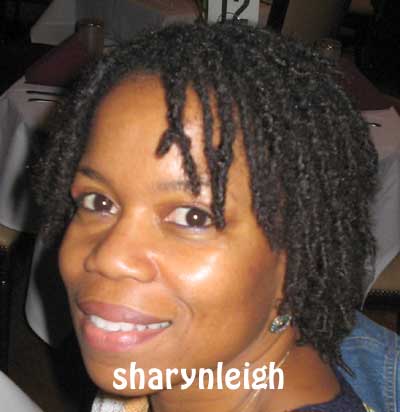 sharynleigh's locs were looking fabulous! She had a couple loc jewels in there that I hadn't noticed before. Love it!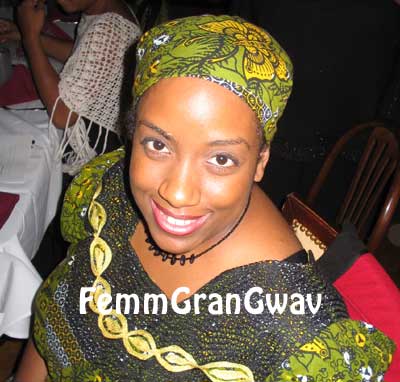 Very nice picture of FemmGranGwav w/ headwrap and matching traditional outfit.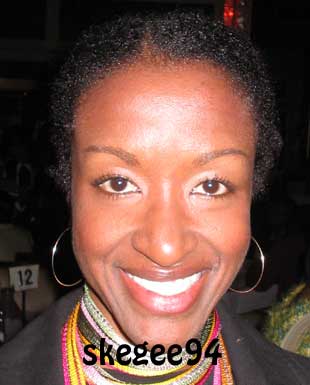 skegee94, ValleyofDecision and a friend showed up late (so did we all but they showed up later

). I didn't get a shot of VoD (sowwy) but here's a shot of the radiant skegee94. I just thought she was beautiful (so I told her…hope she didn't think I was strange). And guess what? We both had our hair in 2 puffs! We're cute

.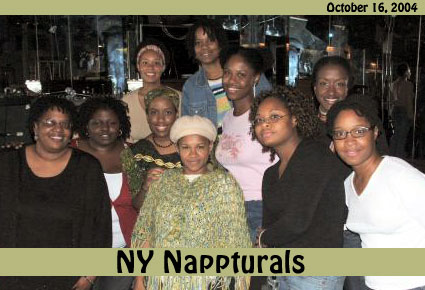 I got this picture from masoesa's site
So here we all are! Sorry for everyone that couldn't make it. It was great meeting all the ladies from NY and putting faces to screennames.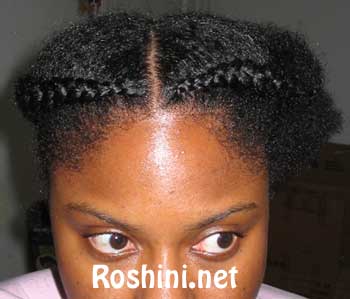 Ya'll there's drama going on

and I'm leaving my apartment shortly. Also trying to get out me lease….sigh….why me?
Anyhoo…when I got home I decided to braid my hair up so I don't have to think about if for a few days. Thought I'd try 2 big cornrows and they started out great…but don't let the front fool you.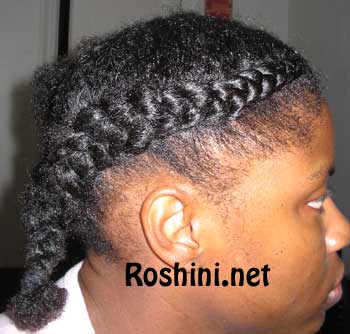 Here's the side. Not bad/not good. I always start out great with large cornrows but then the ends start getting in the way and I can't grab hair or get my fingers through. I will continue to practice I suppose.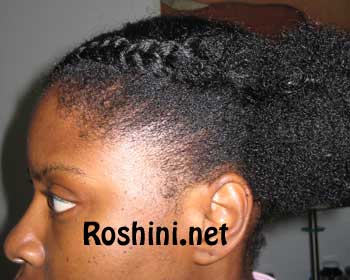 I just could not get this side for the life of me so I gave up …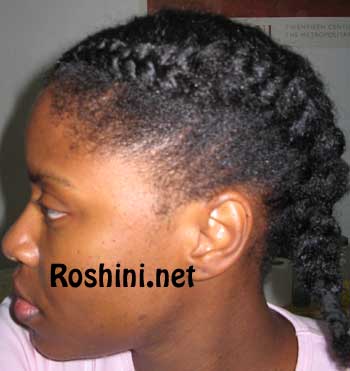 … later I tried again and here's what I ended up with.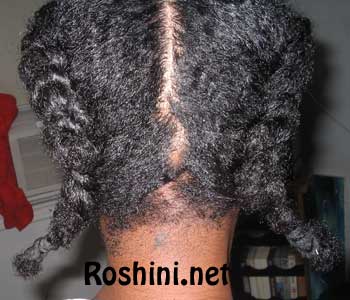 See what I mean? Not great. I swore I parted all the way down