In May of 2007, hubby and I traveled to New York for the Chocolate Brides Magazine Launch

While there we took in the sites, visited family, celebrated my birthday, and generally had a blast!

Me and short hater #1 goofing off in the hotel the day we arrived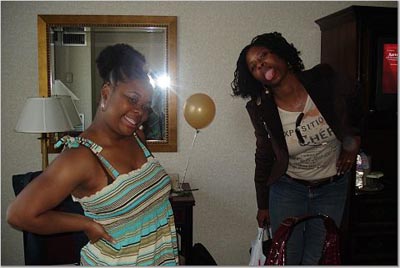 Another short hater (not in the blue, she's a sweetie

) mouthing off in the hotel room

. (check out her shirt "I love my naps!" )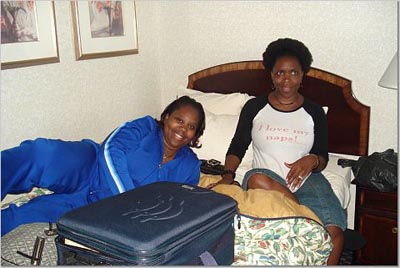 Here's dude on the top of 1 of those Manhattan tour bus dealies: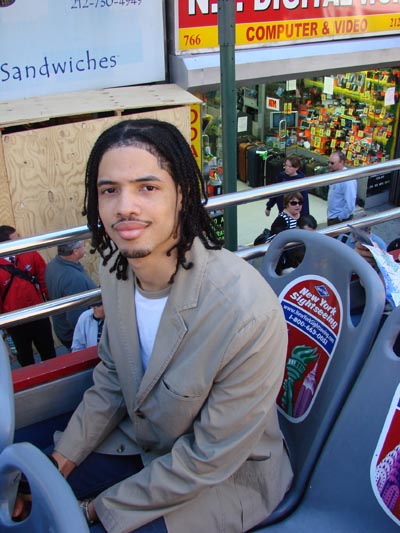 His hair was in box braids and mine in tiny 2-strand twists: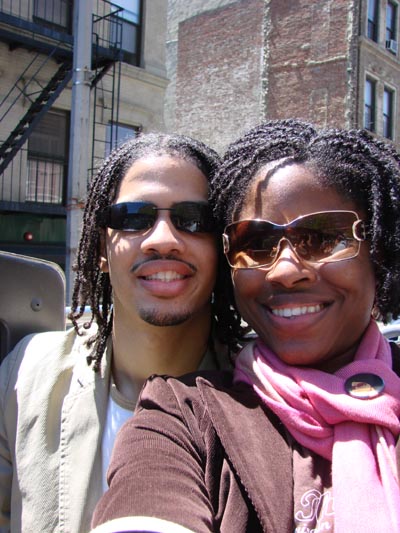 In Harlem in front of the Apollo: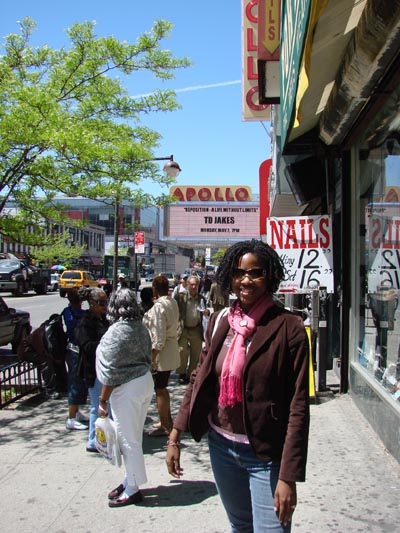 Times Square @ the wax museum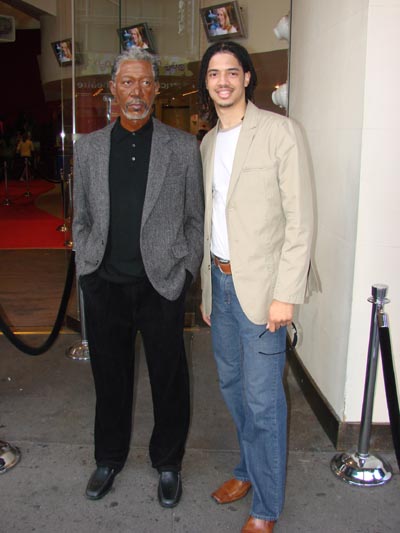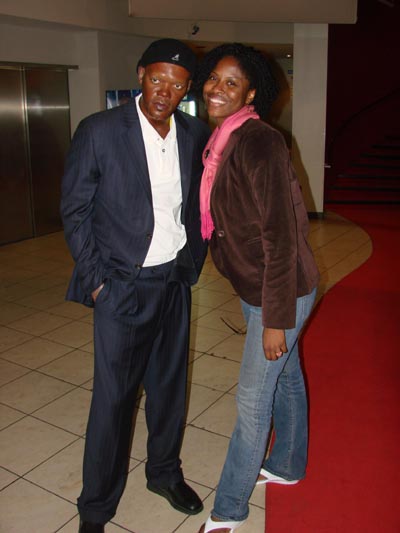 At ground zero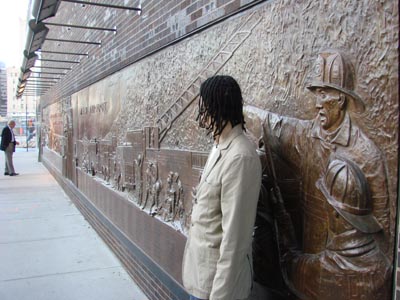 In Times Square (why is dude in the DG ad all in his tightie whities in my picture?!!

)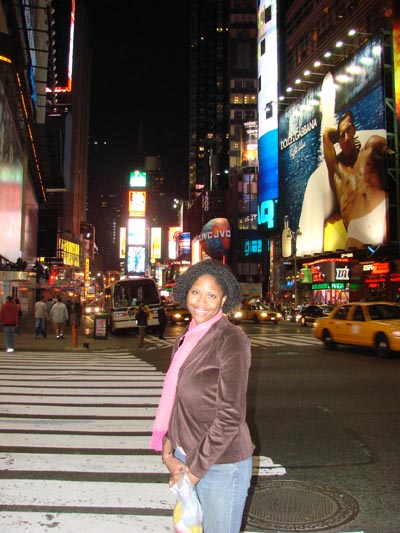 Bumped into CB Meine on the subway and she was like "Aren't you Ini?!

)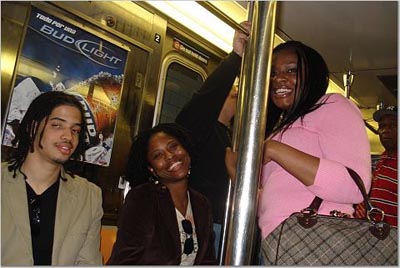 My birthday party with the short haters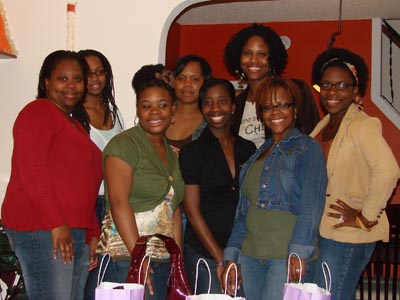 My actual birthday, trying to figure out why my friend Gia is so short

(notice I made them each a different smilie t-shirt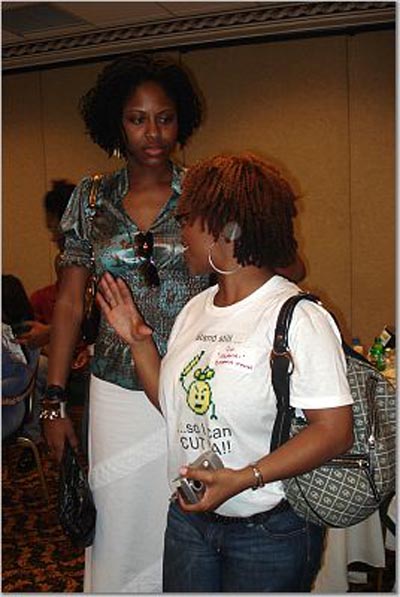 Blatant photos of locs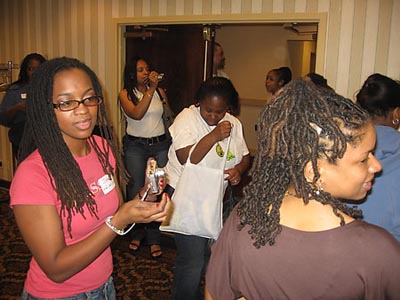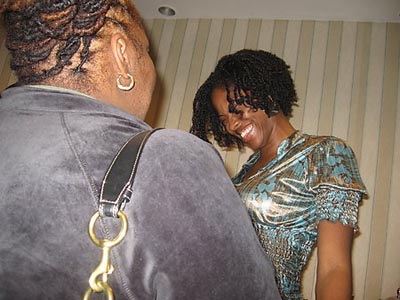 Me and QueenTiffany…finally a friend my height!!!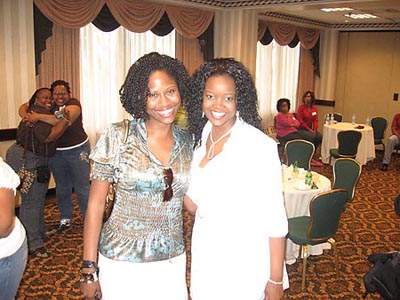 That night @ the launch party, me and Tasha (aka sh#1) wearing the same dress … watch us work people!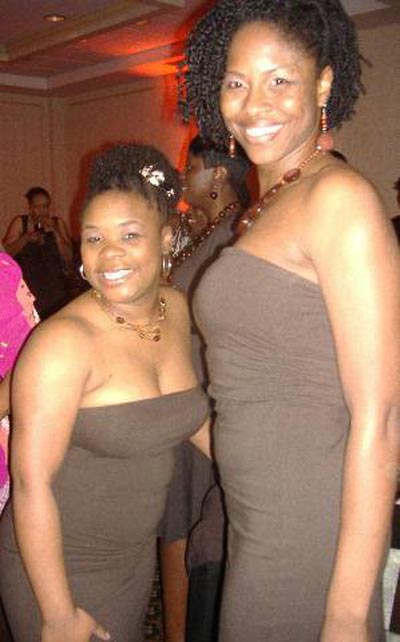 Pro lurker, divajag, w/ the twists and bantu knots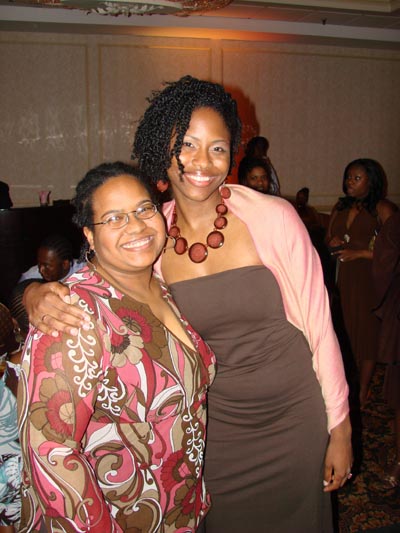 Me being glamtastic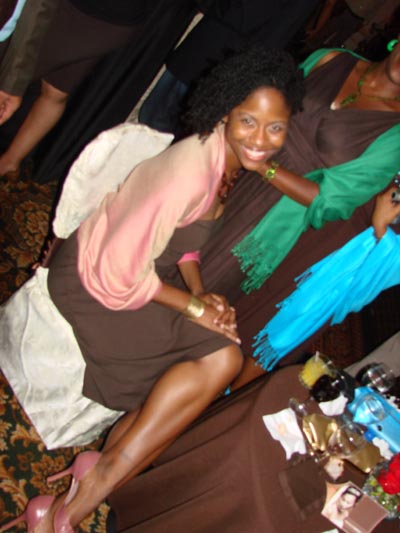 Them chicks again … they cute I guess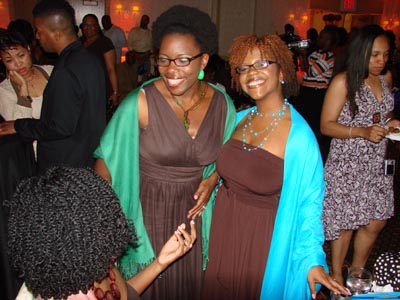 Dance floor was jumping!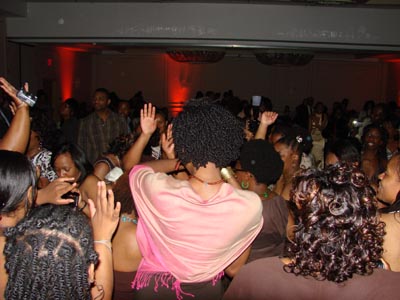 More blatant loctography

… this time of 2 buns!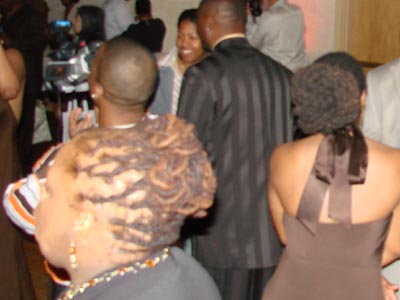 Our wedding picture was 1 of 4 featured in the foyer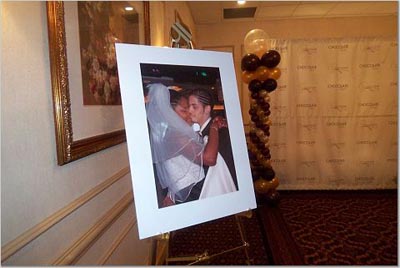 Tiffany rocking Otto … my love affair is her fault people.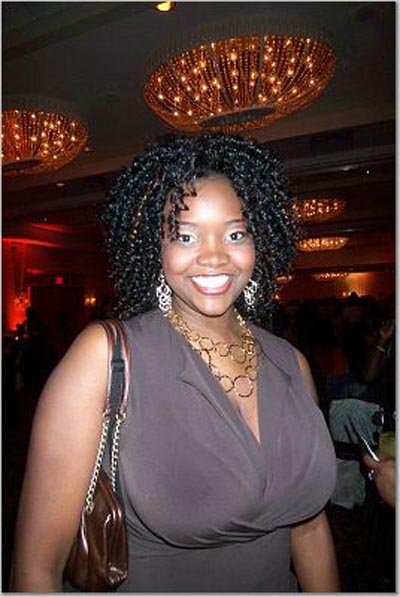 Amazing shot of 3 napturals: L-to-R: cornrows into puff, twistout with highlights, good ole fashioned puff.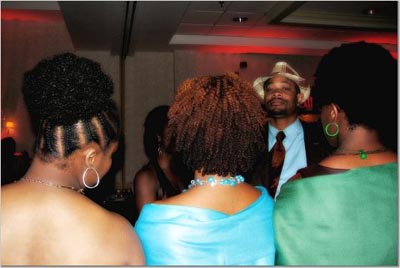 Photo by Rachelle Yakubu
The photographer got this AMAZING shot of me!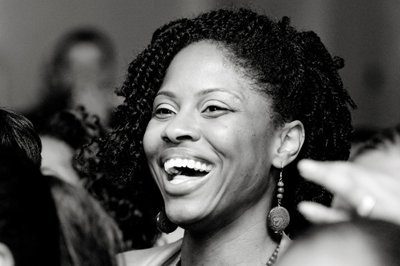 Photo by Lina Jang
The site owners decided to renew their vows during the launch

…what a great way to commemorate a black bridal magazine launch!!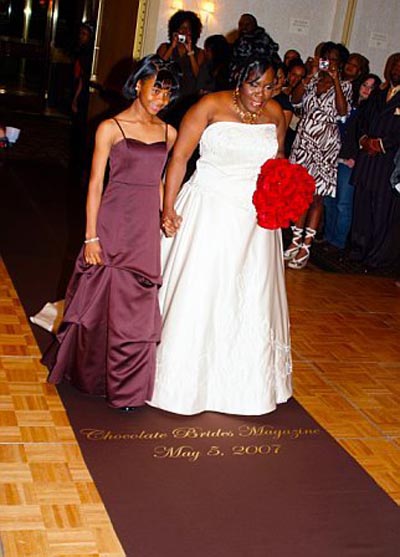 Photo by Rachelle Yakubu
Later that night, Tasha felt Him in the room and had to do a 2 step

…thank God the altar workers were instant in season. Praiz'm while it's hot!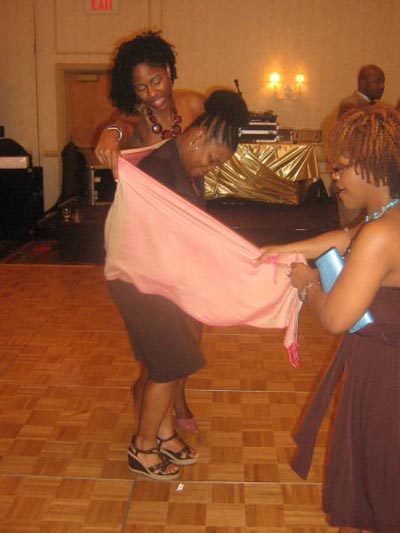 femmgrangwav, the reason I ended up on Chocolatebrides.com in the first place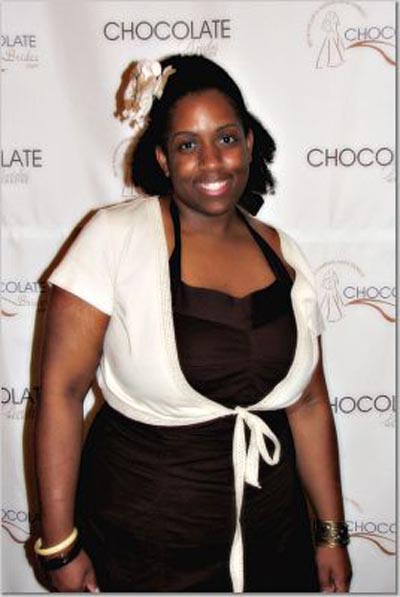 Photo by Rachelle Yakubu
By the end of the night I had danced till my feet hurt and sweated till my twists got pinned up.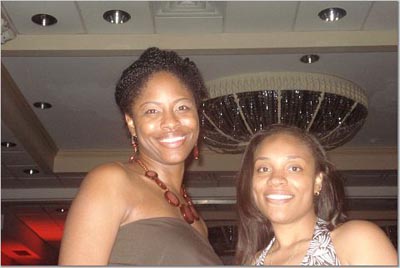 ChocolateBrides.com: We're Not Just A Website…We're FAMILY!!!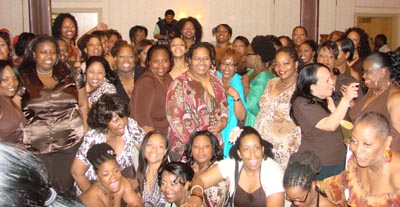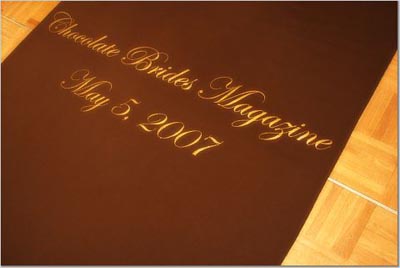 Photo by Rachelle Yakubu
Thanks for visiting! Wishing you…
… Life, liberty & the pursuit of nappyness *mwah*

~ ini