In early September I traveled to Chicago for my friend, Natasha's, baby shower

Here are a few shots of the guest(s) of honor, me and my travel partners: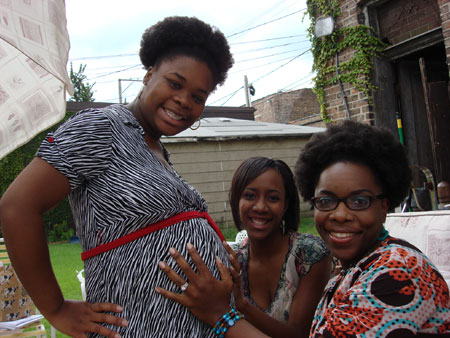 (l-to-r) Tasha (HM), Jai & Aisha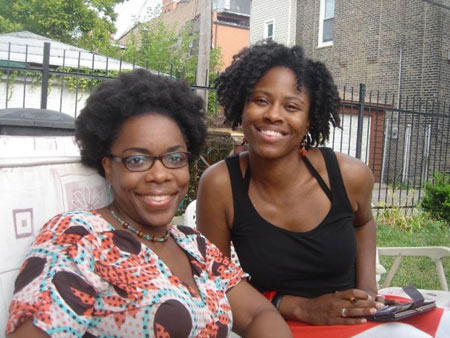 Aisha & I
My hair is in a twistout, Tasha's fro is blown out & Aisha's is from big braids she does every night
Oh and funny story: We're in IHOP and this drunk dude comes up and starts showing us photos of his long lost father who has a huge fro. Then we're like "Jai can't see this photo 'cause she's not natural" and the dude is like "THAT'S RIGHT!!" and storms off!

… so Jai's perm saved us from the touchy feely drunk IHOP dude