Day 14 and I took the twists down. I decided to try plopping, which I heard about on Nappturality.com. It's supposed to help my hair dry faster and makes curls set. I figured it would be good to try this after a twistout.
First off, I look like a matador: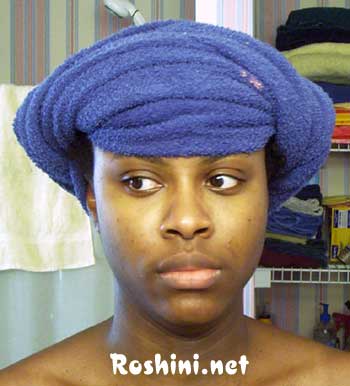 Why do I do these things to myself???. Anyhoo, here is more information on plopping or go to Naturallycurly.com and find the article about plopping.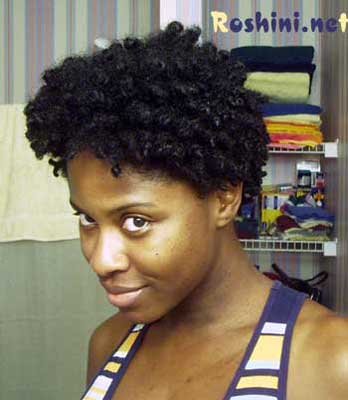 Here I am post plop. I liked it because my hair did dry quickly BUT I didn't notice any more loopage (curls) than usual after a twistout. Plopping will happen whenever but I don't think I'll be a plopping convert.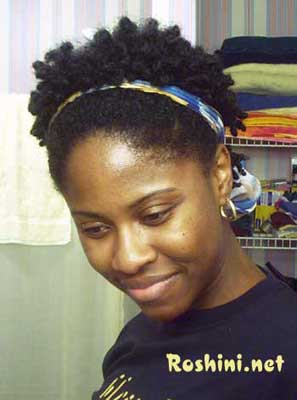 Here I am later with a twistout puff dealy. I really didn't do a thing but push it back with a scarf (no brushing etc.). If you look closely, you can see that the back is not in the puff.