Ain't a soul paid me for this post, bought errthang with my own duckets. Let's do this!
I'm hairy remember.
As usual I'm on the hunt for ways to keep my sexy sexy, my feminine feminine, and my body free of hair. Until I have enough money to get electrolysis or laser hair removal from the eyebrows down (except the hot spots lol), I'm left searching the big box stores for over the counter solutions to my hirsute problem *waa*.
I spotted commercials for the new Olay Smooth Finish Facial Hair Remover Duo on the tele and got super excited! I trust Olay. I've used their moisturizer for years (since it was "Oil of Olay"), and they have never let me down. I love their Regenerist collection and swear by the Night Recovery Cream. They have literally never. let. me. down. … until now *tears big ole hairy tears*.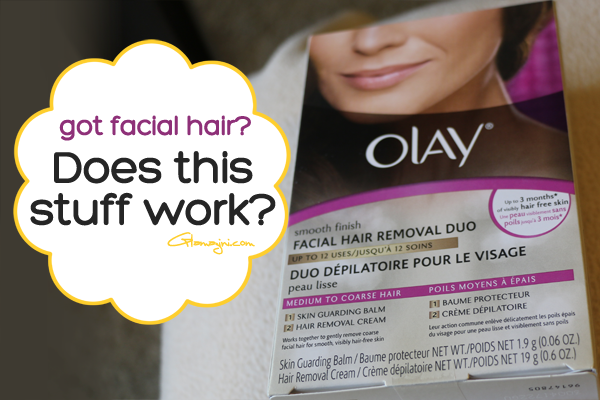 I grabbed the Smooth Finish Facial Hair Removal Duo for medium to coarse hair from Walmart for a whopping $19! That's NINETEEN AMERICAN DOLLARS for a total of 21g of product (19g hair remover + 2g balm). I think that's pricey, but I trust Olay so I decided to value myself enough to go for what I consider to be the top of the line choice from over the counter hair removal creams.
The Duo has 2 steps: first you use their Skin Guarding Balm to protect your skin from irritation, then you follow up with the Hair Removal Cream to actually get rid of the hair. I read the instructions twice, did the recommended skin irritation test 48-hours prior then went ahead and tried it out.
Here are my thoughts:
or Click here to watch it on YouTube.
So yeah, I was totally let down and I was sad. I really thought this would work but those stubborn coarse chin hairs fought back and they won. I did try it again without using the skin guarding balm and it worked better, but still not to my liking. It's definitely something I can keep using on my mustashe but I'm still in search for a chin hair removal solution since this is not it.
Be sure to check out my Hair Removal Series if this is an issue you share. Have you used this? Tell me your experience below!