1 week later and I'm thinking I'll get 1 more week out these bad boys yet!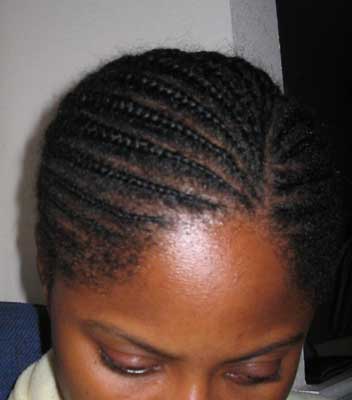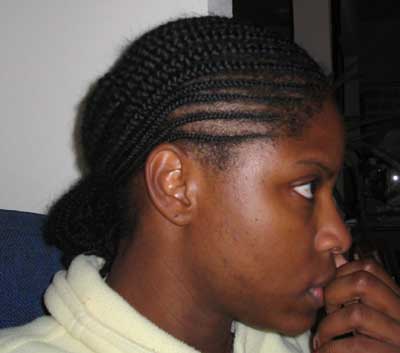 Yes yes, me thinks I'll get 1 more week out these babies. $110/3=$36.66 a week *humbug*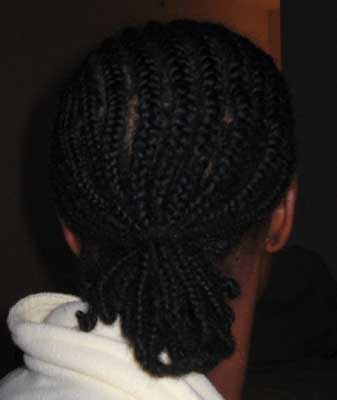 *screeeech* hold up!!!!

I thought the back was messier…I was frizzier before, what happened?!

methinks I"m gonna get 2 more weeks out these babies yet!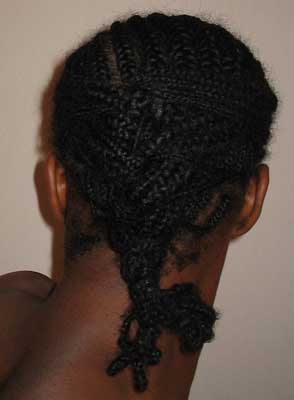 Went ahead and rinsed then cornrowed the back. I wore it like this to work but I think I can do better.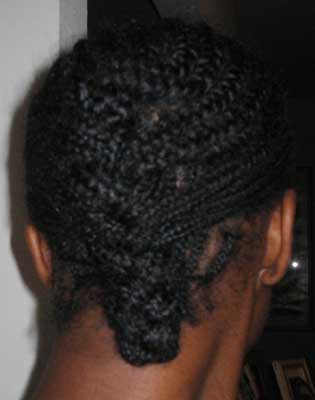 There. I did better the next day and tucked the end under (no pins, it just stays). Think I'll keep it like that for a while.