Thursday I woke up and didn't want to wet my entire head so I just spritzed the hair with water so it would "fluff up".  I just wanted it to not be so straight and limp so I could try to blend my hair in

 , I figured if it looked frizzy and poofy I could blend easily.

Here I am right before I leave for work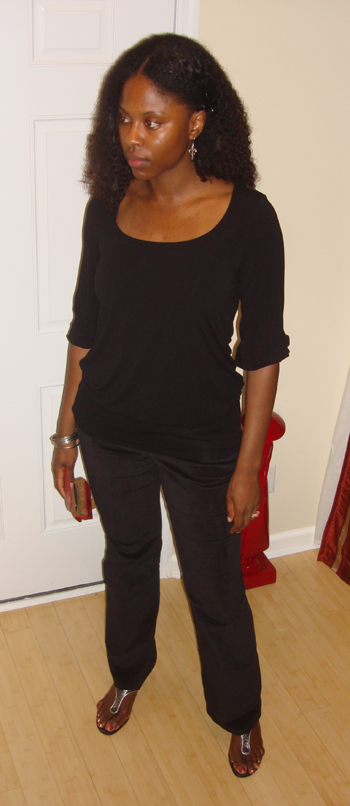 Not bad at all but I could do much better

 .  I liked how it started to "fluff" just enough so I could smooth my own hair into it with a brush and water and roll out to work. I also added a flower on 1 side for flair and to hold back the front that was a tad uncompliant.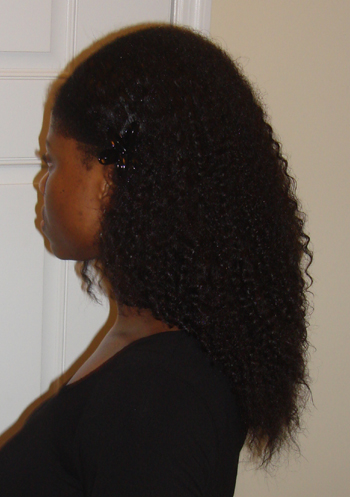 The back turned out nice as well, not too limp but not totally textured either.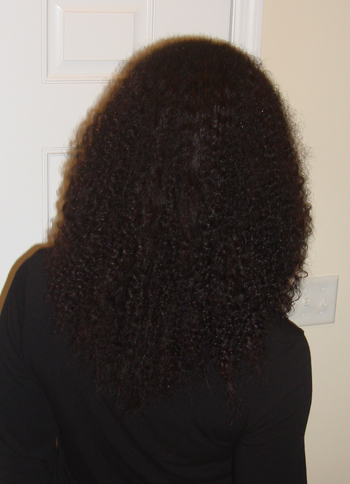 As you can see, the difference is not as evident without the flash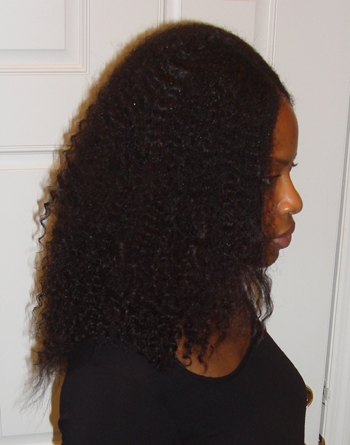 But if you insist, here's a shot using the flash and showing the part

 . 
Not bad, but I'm still gonna try 1 instead of 1B in the future because I can tell the difference.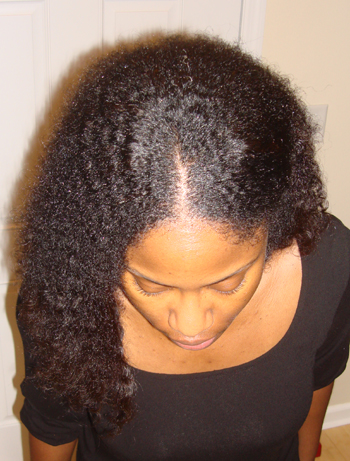 I felt cute and it turned out WAY better than last night threatened

 .  Alright off to work!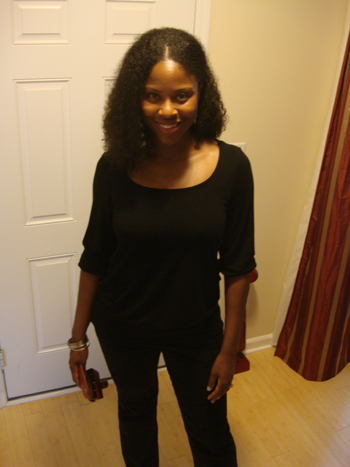 Later after work I thought I should take some "daylight" shots to show you guys.  My hair was pulled back because I had just left a doctor's appointment.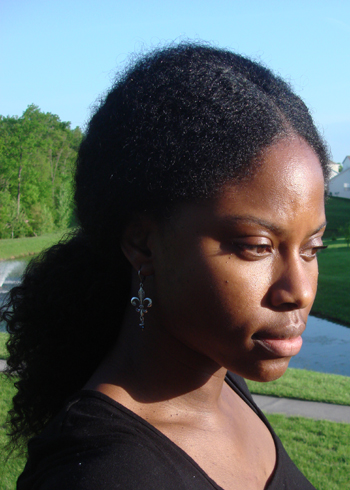 Like I said, the first few days of a weave are generally sloppy  for me because I'm trying to figure the whole thing out. This is not my best blend but I'll figure it out.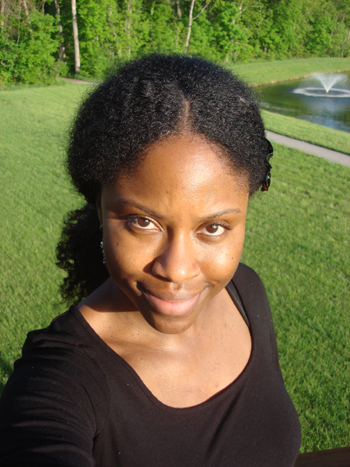 Here's the back in the sunlight.  You see my darker napps creeping over the top? That's why 1B will be replace..although in the florescent lighting of my office and Reveal lighting of my home it's not as noticeable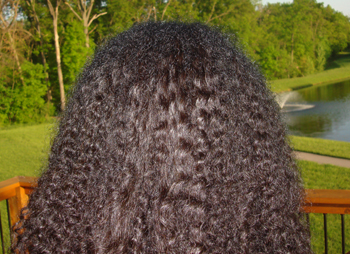 One last shot. Tomorrow will be better but all in all it was a good 1st day out the house.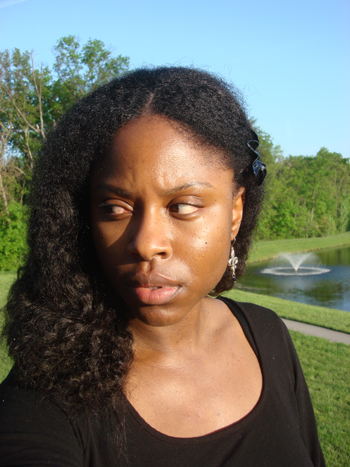 That night I decided to just pull my hair back into a low ponytail and that's how I went to work on Friday.  Nothing to rave about.  Saturday I had to dance @ my church so I put the ends into a straight bun.
Stay tuned for more!!!

Life, Liberty, & The Pursuit of Nappyness 

   ~ ini