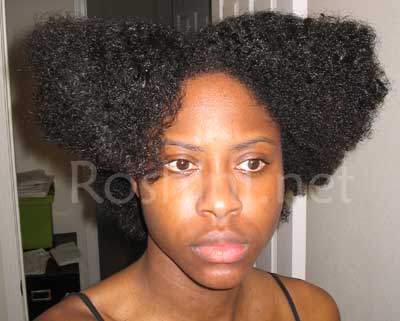 O.k. … I was shedding like a sick dog so I had to finally detangle my puff. I hadn't ran a comb or brush through my napps in like 2 months and this past week hair just started jumping out of my puff.
I had sooo much hair come out when I finally detangled but I knew it was 2 months worth of normal shedding. I was kinda skeeved by the thought

… but at least it was after the fact.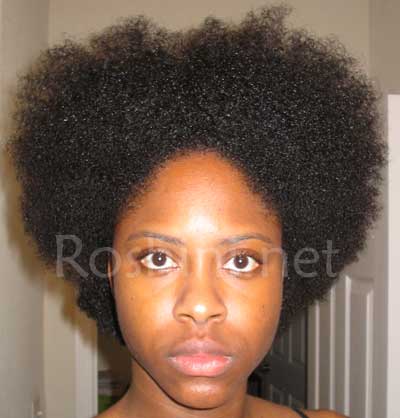 I was playing around. I often wonder how big my hair would be if I actually picked it out.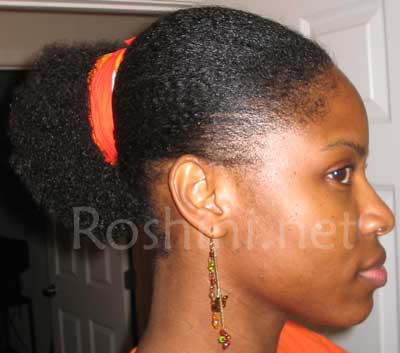 Strapped it back into a ponypuff.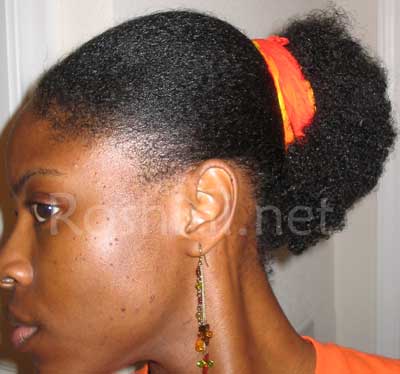 I just loved loved loved this. BTW, I got those earrings at the jewelry show too

.
How to do this

| | |
| --- | --- |
| 1.  | Start with detangled damp hair. |
| 2.  | Add shea butter + coconut oil to moisturize. |
| 3.  | Brush with boar bristle or soft brush. |
| 4.  | Secure with colorful bandana. |
| *  | Go be cute! |