Technically last Christmas was our first as a married couple  

 , but this Christmas is our first in our new home!

We didn't do much this year honestly (didn't have it to do it with)… and after Christmas we hit the sales and got this prelit fabulous tree on the cheap.   We were just trying it out here to make sure it worked, then we put it back in the box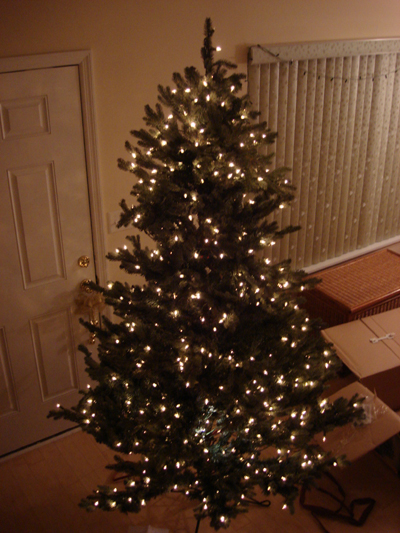 Behold our actual

  Christmas set up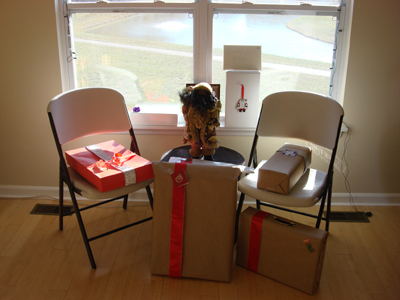 Yep, 2 folding chairs, a Crate & Barrel ottoman and Black Santa

 … anyhoo…
The Mr. opening his BBQ set gift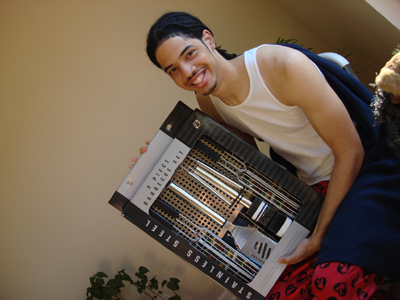 and moi w/ the iPod Shuffle accessory pack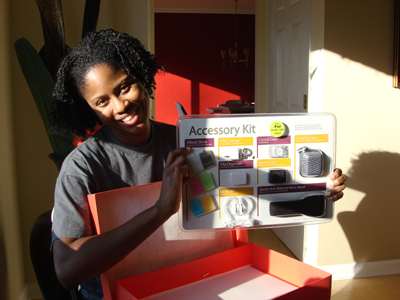 We basically spend the AM at home then ventured out to our in laws house that afternoon.  Here we are that night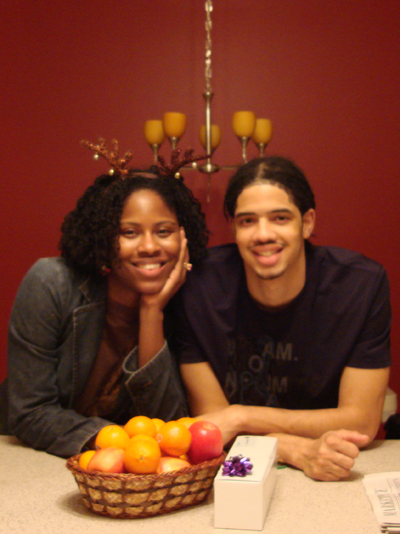 Merry Christmas to All & to all a Good Night!
Thanks for visiting!!!!!

Life, Liberty, & The Pursuit of Nappyness 

     ~ ini