I don't typically post outfits of the day but maybe I'll start

'cause I'm so in love with this dress I can't stop wearing it!!

I grabbed this dress for $9 at the REI member's garage sale 2 weeks ago and I'm on my second wear today.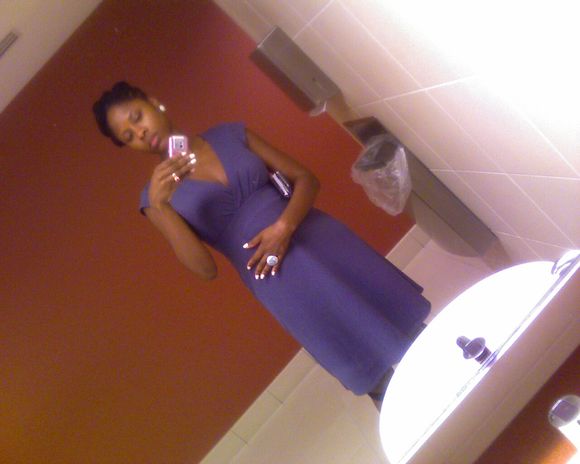 It's this beautiful muted lilac color and I paired it with a ring I made from a pair of earrings from my vintage earring haul and white flower earrings I made from buttons. My hair is in the same style it was in for my birthday (I taped a tutorial, just haven't posted it yet

).
Here I am today rocking it again with a necklace my mother-in-law gave me, a couple wooden bracelets and no earrings.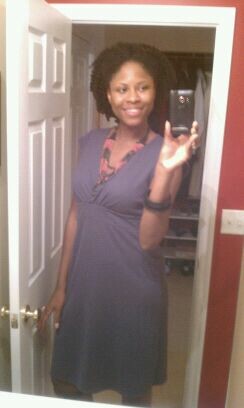 As an aside, I ALWAYS wear earrings so this is a big deal for me

Also notice photo 1 was taken with my Centro and photo 2 was taken with my Evo

.
Oh and if you've been following my blog at all you know what's on my feet
.

Happy Nappying!