Recently I wore this awesome Merona hi-low palm print dress to church (after going in to look for a totally different dress but that's neither here nor there).
Here I am snapping shots with the Samsung Galaxy Camera before we head out for church.

When I purchased this dress there was no belt, so at the last minute I threw on this skinny belt from Old Navy. Later I checked online and learned this dress is intended to come with a belt (just like the one I chose ironically) so I called Target and they had me come in to get one.
Moving right along …
… I was feeling too cute that day.
The entire outfit was based off of me wanting to wear the Fuchsia Flash Lipstick that I got in Chicago this past May.  I decided to go with  bold black and white in my outfit, neutral in my accessories and a pop of color on my lips.  For the rest of my makeup I added thick black eyeliner on the top lid, and used Cantu Coconut Curling Cream (which was given to me by Cantu btw) on my hair and fell in love with this look.  This is probably why I took so many pictures of my head that day LOL! #vanityvanityallisvanity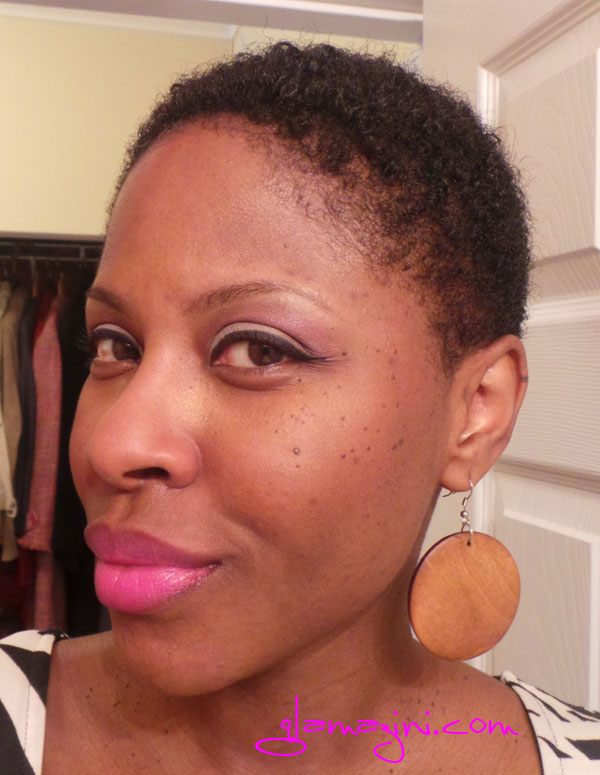 Another shot I took before I left the house. #toocute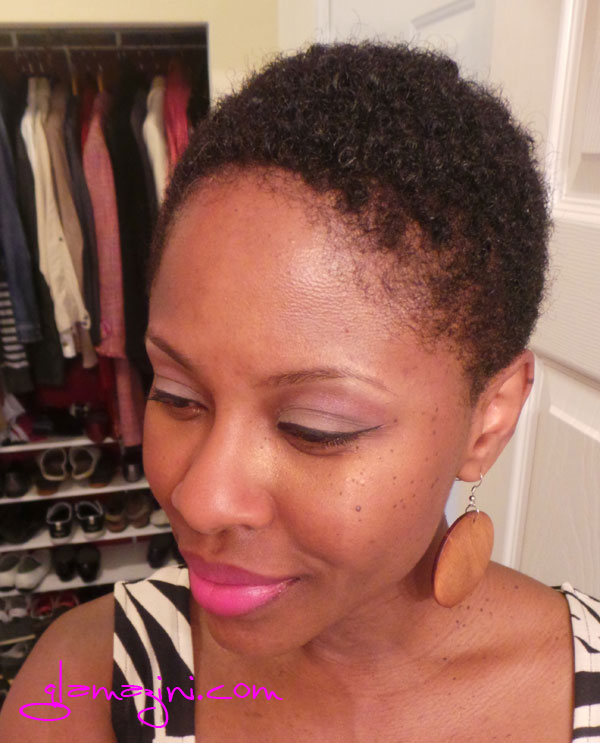 Aaaaaaaand now I'm back home and guess what? I'm taking more pictures of my head! HA! #somebodystopme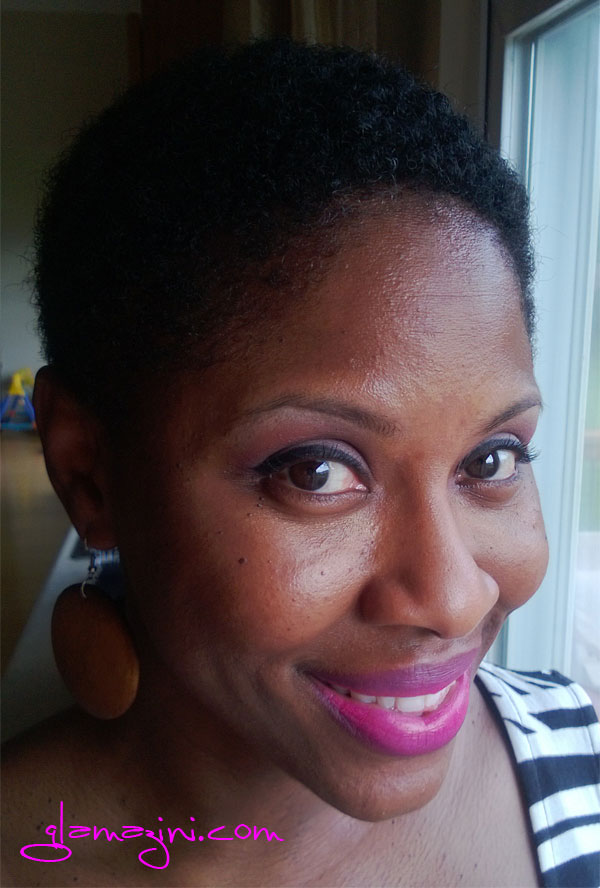 Tee hee … you could not tell me NUFFIN that day. I thought my fro was on point and learned to love that bright pink lipstick the more I wore it.  Love.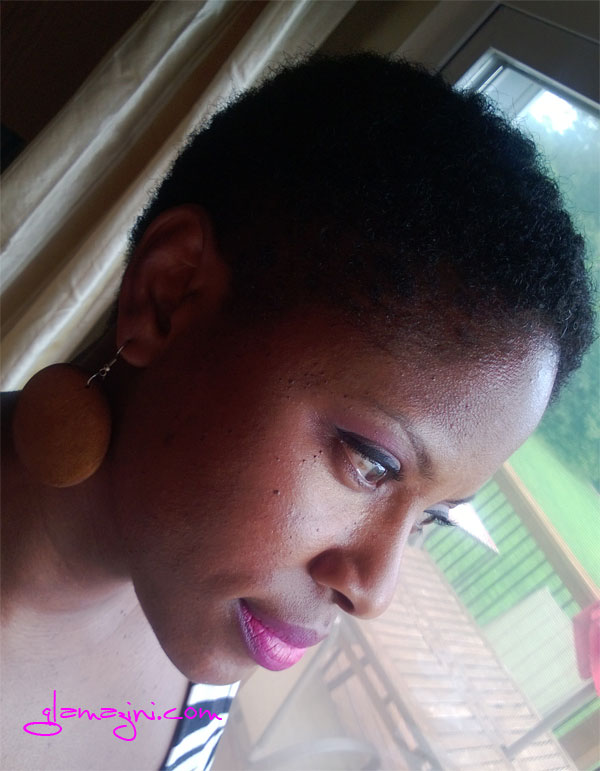 Alright alright … I'll finally show you the entire outfit *heh*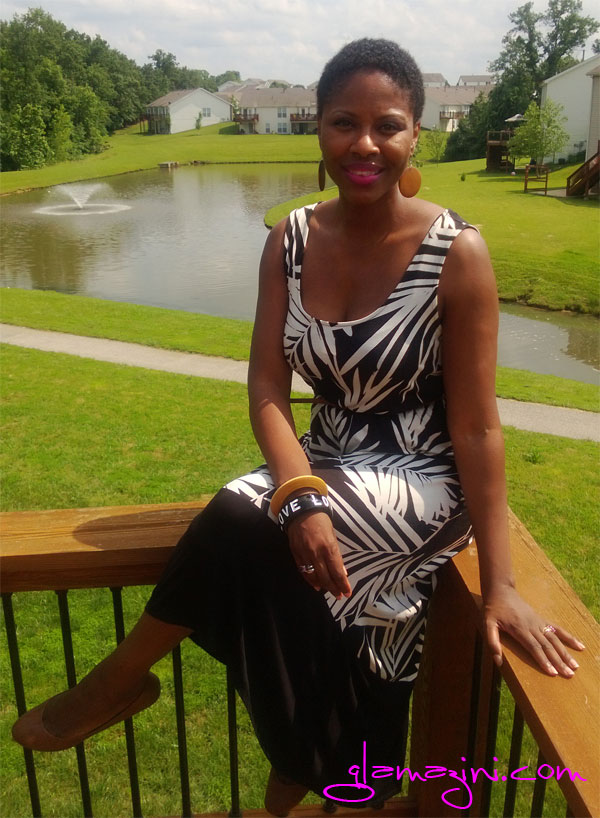 Simple neutral accessories I've had for years.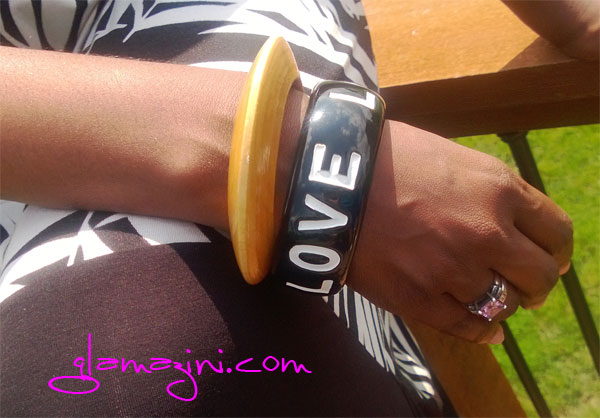 My "nude" shoe selection right now because I'm still not wearing heels *big ole crocodile tears*. One day ya'll … one day …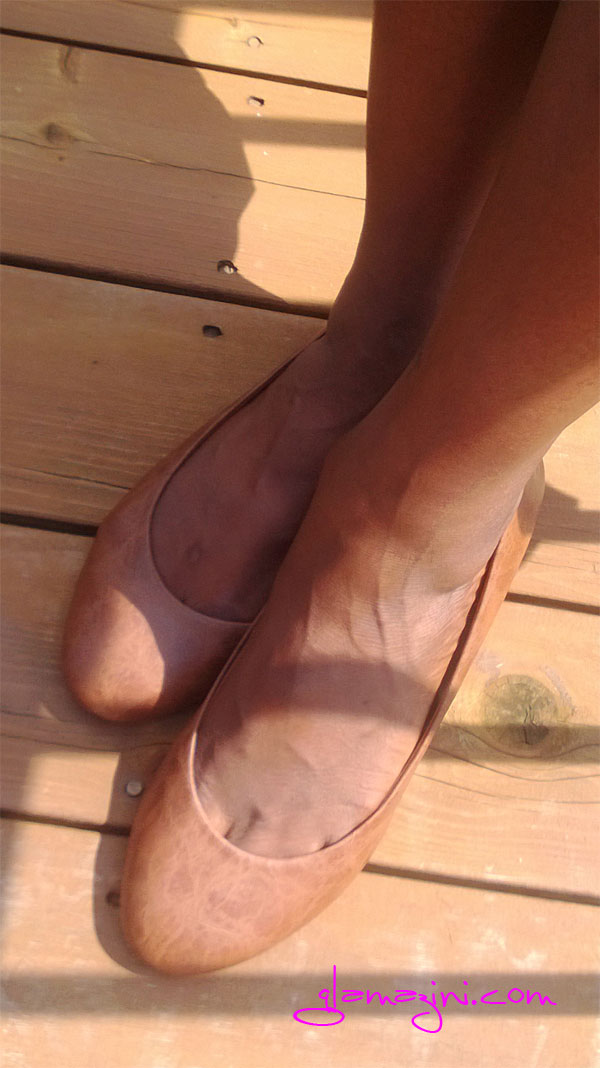 Voila!  I was too cute dagnabbit!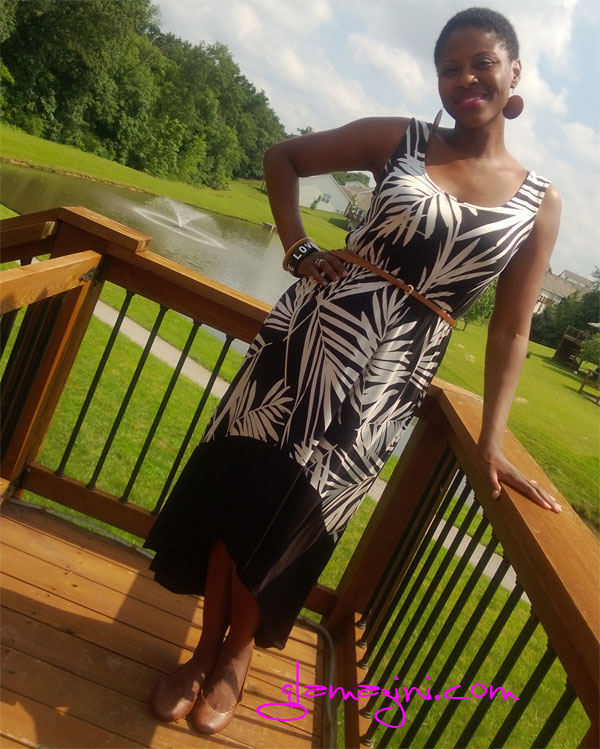 One more shot of my fabulous head *HA* Ok ok I'm done.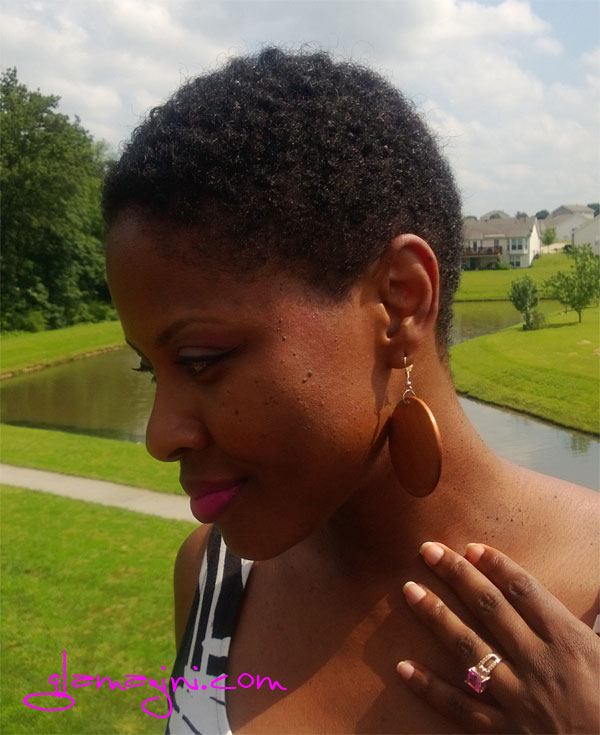 Dress – Merona
Earrings &  Wood Bracelet- Awear
Love Bracelet – Macys
Shoes – Payless
Belt – Old Navy