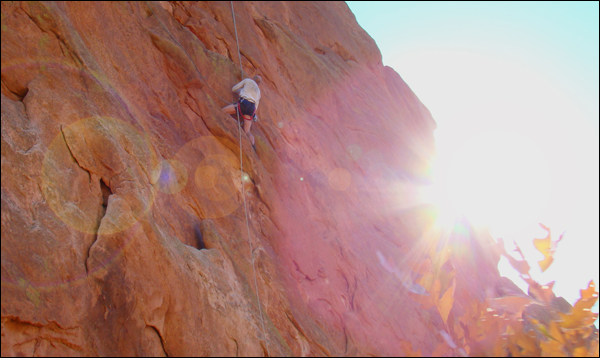 2013 = Overcomer
Wow.
Remember my month in review series, inspired by Happy Black Woman, that I started last year and then life and then spina bifida hit me like a ton of bricks? Can you believe the last one I did was in JULY of 2012?! O_O whoa, I didn't even think it was that long ago … but that makes sense because that was the month after my son was born with the most severe form of spina bifida there is … so uh yeah, I didn't have time for reviewing anything, I was in survival mode.
That said, if you missed the posts from last year you can catch up right here. In July 2012's post I predicted that August 2012's descriptive word would be "rhythm" but I must admit it was more like "what the heck just happened to me?!!!" … if that's a word LOL. Since there's such a huge gap to cover I think I'm gonna make this post a year in review and maybe restart my month in review posts again in 2014. I've also done a "What I've Learned" post at the end of each year for many years now so I'll be combining the two posts.
The word I pick to describe 2013 was easy: OVERCOMER.
o·ver·com·er
one who conquers in a struggle or defeats an enemy; one who prevails over opposition, a debility, temptations, etc.; one who gains the victory; winner; "Glamazini did not let spina bifida take her down, she won, she is an overcomer."
I gave birth to my first child in June 2012 and he was born with myelomeningocele, the most severe form of spina bifida. To put this in context, my husband and I tried one time to get pregnant, I conceived my son, I had no prior experience with children, I found out at my 20-week ultrasound and my son was born at 38.5 weeks. When I wrote my last month in review post I had not revealed to my internet audience that anything was amiss and I had no idea what was in store. I spent the 4 weeks postpartum swollen and often using a wheelchair while going back and forth to the NICU for the 1st 5 weeks of my son's life. He had 4 surgeries in the first 3 weeks of his life and it took us 4 months at home to get his wounds to completely heal so I didn't leave the house.
It was hard.
Now here I am in December of 2013 with a squealing 18-month-old at my feet as I type this, wounds all healed and he's doing well. Everything is not perfect but seeing that they told me he may not live past 3 days I'd say we won.
So what have I learned after one of the hardest years of my life?
I seriously took all that free time I had with no kids for granted, what in the world was I thinking?!
Everyone is not going to understand your experience and that's o.k.
All spina bifida is not the same.
I like having my hair super short but sometimes miss my long hair as well.
Tell some keep some.
I can breastfeed a child for a year.
I really like my son.
My body is not the same after having a baby (duh … well my stomach at least)
I'm still not sure what I want to be when I grow up
I still love making YouTube videos and wish that was my full time paying job.
Having a child with special needs is like the worst chronic low lying pain that never goes away, you just press on with it there. A thorn that won't be removed.
I am strong.
My prediction for January 2014 is "great things". I've been hearing that "2014 is my year" for a while now and I choose to believe it. Boom! Take that devil.
What word described your 2013? What word do you want to describe January 2014?
Instead of listing all the posts I did in 2013 I'll list my most popular posts from each month just in case you missed any. Enjoy, comment and share!
January: Video Of Me In Miss World 1995 Pageant
February: My Testimony: February 14th 2012 ♥
March: Ross Dress For Less Does It Again + Giveaway
April: Product Review • Pantene Truly Natural Hair
May: #VZWVoices #Style • Recap of Verizon KickOff Chicago Trip
June: Un-Ruly.com "You Can Touch My Hair" Art Exhibit | Informative or Degrading?
July: My Perfect Imperfections
August: Suicide • Lee Thompson Young ☹ & World Breastfeeding Week 2013
September: Sheryl Underwood I Would Weave In Afro Hair & 10 Beauty Vloggers With Medium to Dark Complexions
October: Got Questions About Spina Bifida? • SB Awareness Month
November: Ross Dress For Less is Open in Wentzville, MO! & My 30 Days of Thanks Series
December: 8 Tips for Longer Stronger Nails
Blessings, thank you for your support and see you in the new year! Great Things!