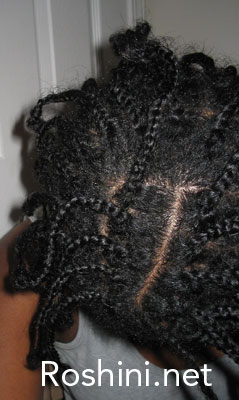 I'm back…
I just got out of Jet's album and I got the photoshoot bug. She had soooo much growth I was a tad discouraged but after I saw this picture I felt better…look, I have growth too!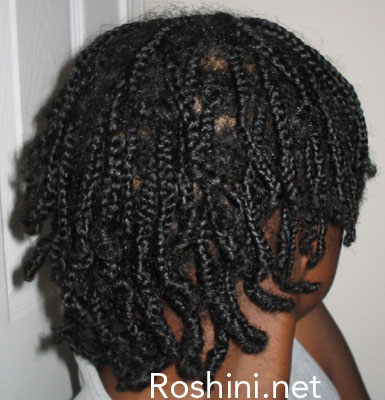 I liked this picture lots! I'm even thinking of keeping these braids for 1 more week…it's Jet's fault!

For some reason this picture makes me think of sharynleigh's (broo-tiff-erous) locs . 😀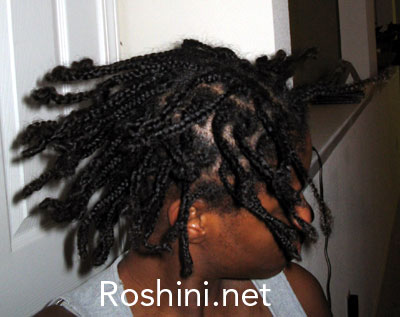 Jet had a "movement" picture so I decided after 2 years it's time I had one too!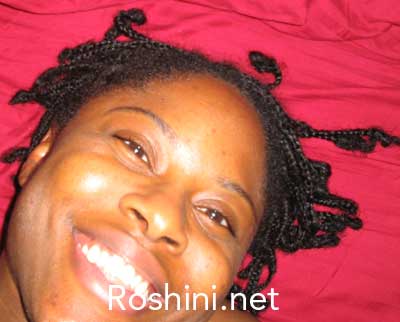 So now I'm on my air mattress since I 'camped' out in the living room last night. The mover's come with my stuff next week but for the past 2 months I've been sleeping on a pillowtop aerobed with 360 theadcount Egyptian Cotton sheets

. You gotta start somewhere

.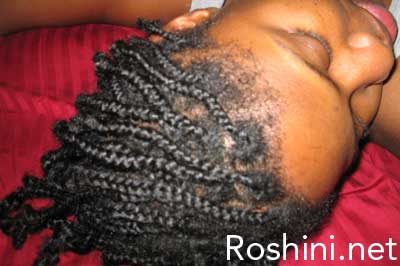 More me. I love my hair (and my sheets, aren't they great!)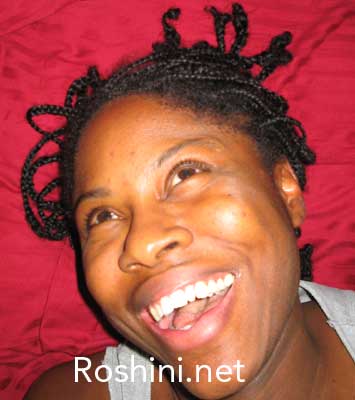 Laughing at Jay Leno and Dustin Hoffman….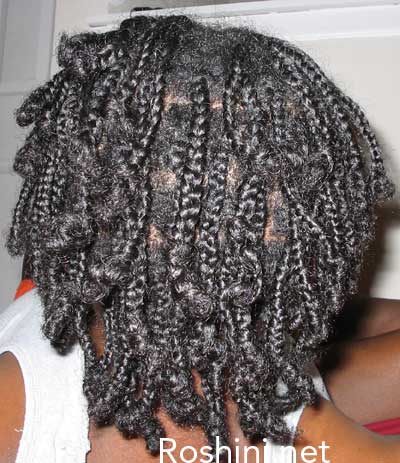 Another great shot of my hair…fuzzy wuzzy wuz my hair

. Don't you think I could try for another week out of these? I may but then again it's the holidays so I may want a new style.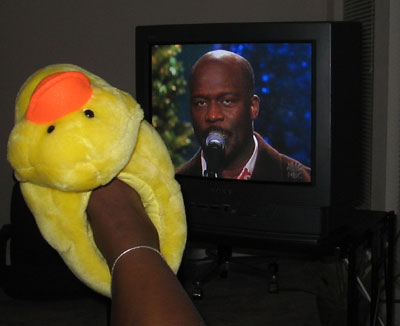 Me and my duckie slippers watching Bebe Winans on Jay Leno. I like BeBe Winans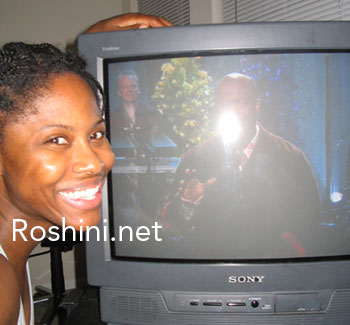 This don't make no sense….me trying to get closer to BeBe

. I saw him sing at a church in Pittsburgh once.
Well that's all for this photoshoot…see you later.