OMG this was like my favorite bathing suit EVER (I owned like 12).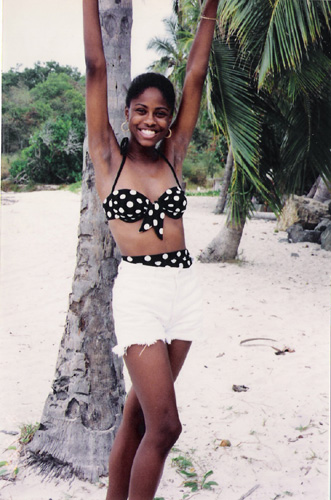 Seems like my hair is relaxed but in serious need of a touch up in this photo.
And here I am circa the same era w/ a fresh perm
(I remember that day, those sneakers were hurting my feet.).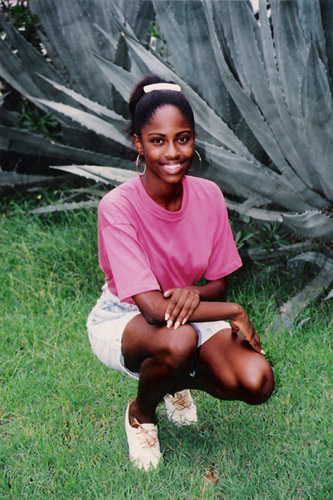 I loved my hair back then, my ponytail was so long I used to always brush it back an make sure it was swanging from my head! LOL!