I planned on getting my hair braided for my trip home so it's time to wash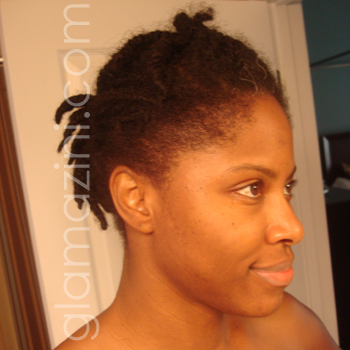 I never did take my hair down out of the twists for the twistout

   , but for penance I'm adding some photos of the untwisted hair so you can kinda see what a twistout woulda looked like….if you squint or something.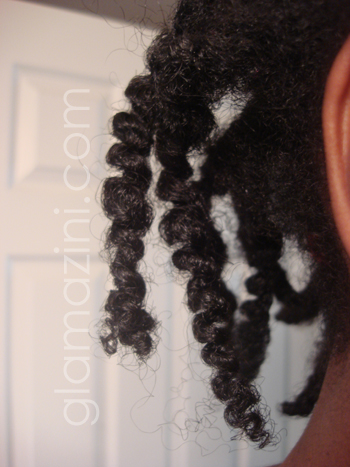 Obviously the twistout would've been fresher and neater if I'd taken it out sooner but with all the pulling back rinsing and brushing the front this is what I'm left with.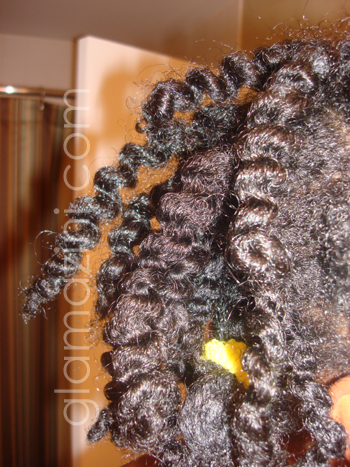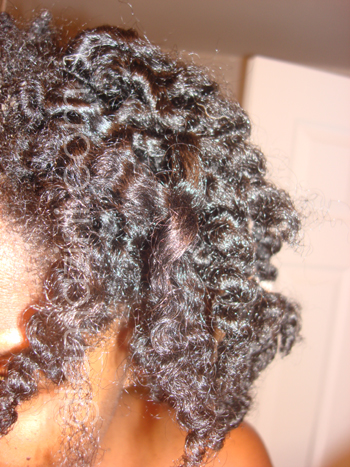 Alright, as usual I separated my hair into sections and added conditioner and olive oil.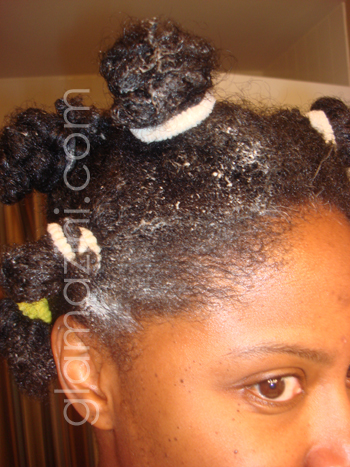 Then covered it with a conditioner cap & walked around the house like this for a while.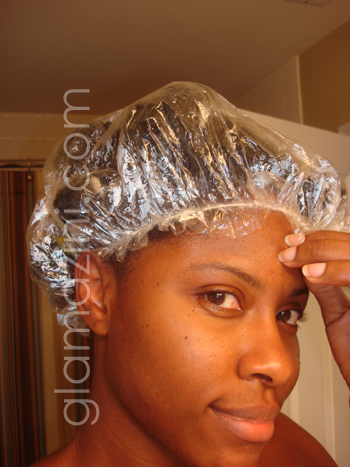 After that, I washed with castile soap and detangled with my denman brush as usual.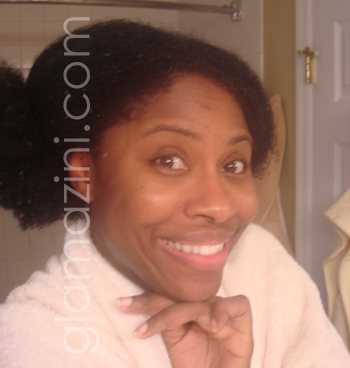 Then popped the Turbie Twist on my head while I did a few things.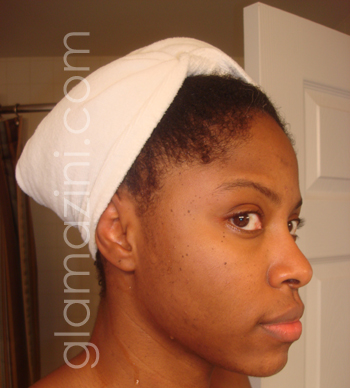 The plan was to moisturize then twist my hair down and sit under the dryer so my hair would be clean, moisturized and stretched for my hair appointment in the AM.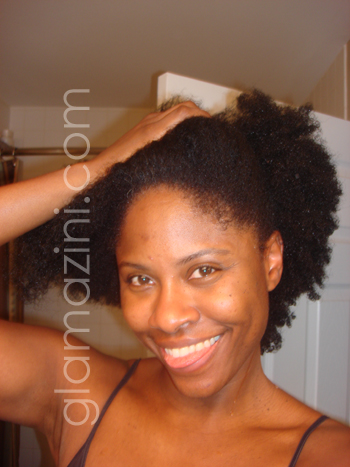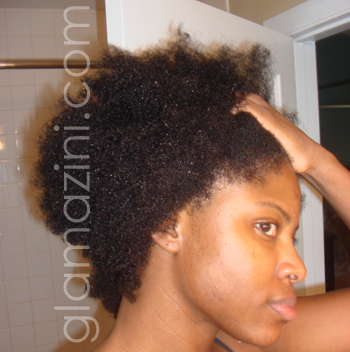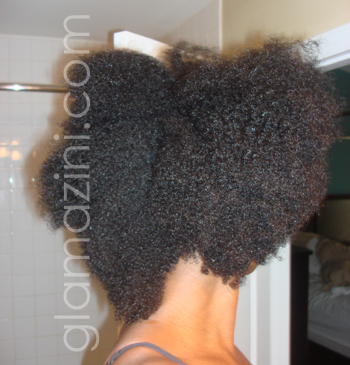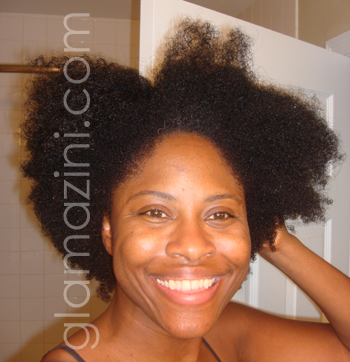 Here's what I came up with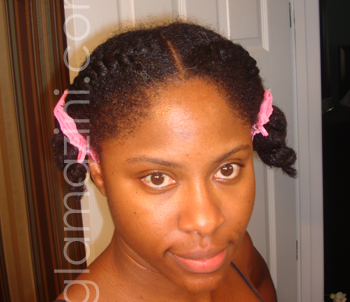 No need to be cute, I was leaving the house but only to go hang out with family.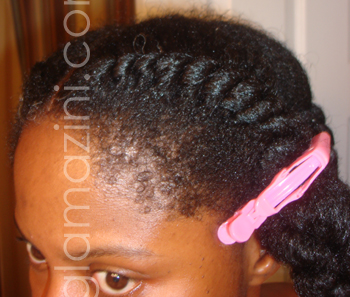 And the back was in large plaits.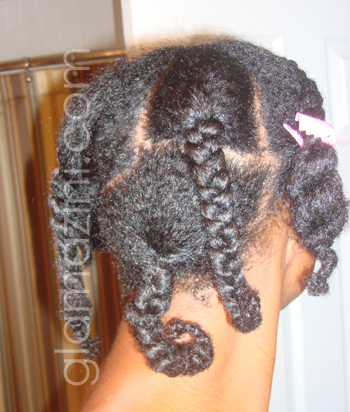 Then I tied it down with a sheer scarf and sat under the dryer for 1 hour.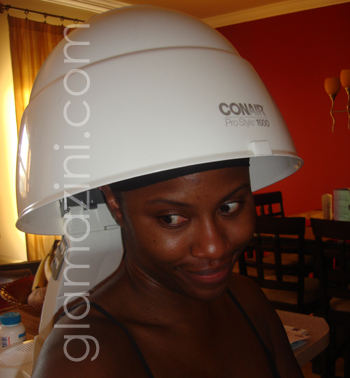 And when I was done this is what I was left with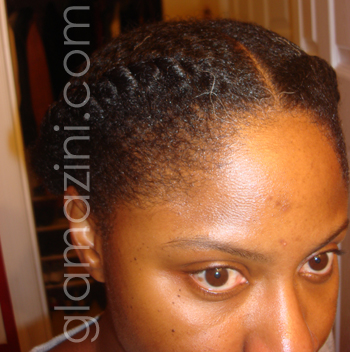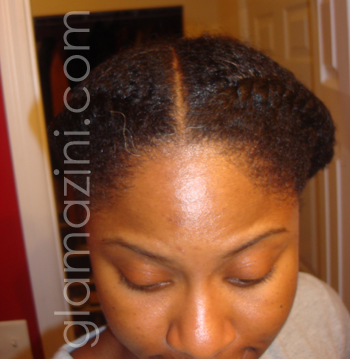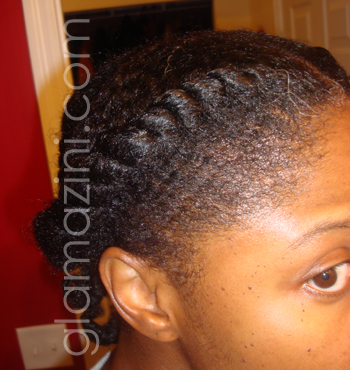 My hair was dry…I think.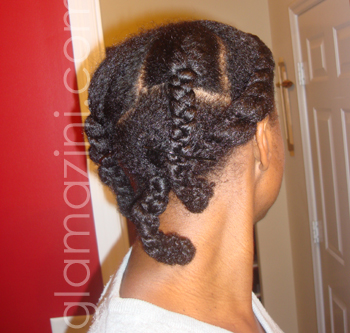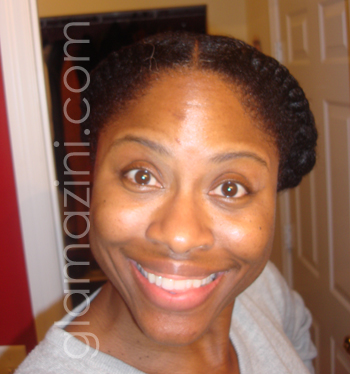 And as I mentioned, I was leaving the house so I slapped on this tamm I haven't worn for eons.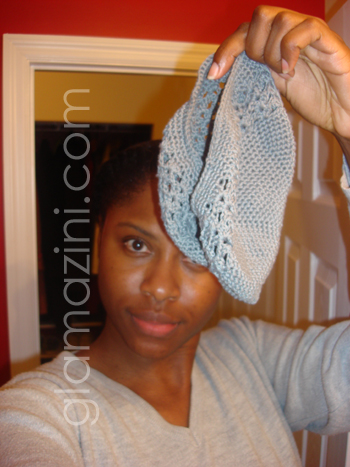 Like so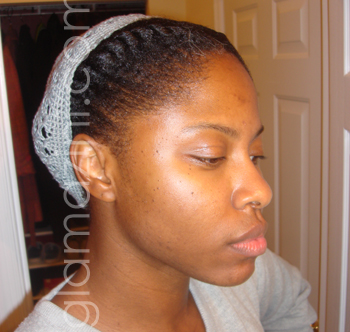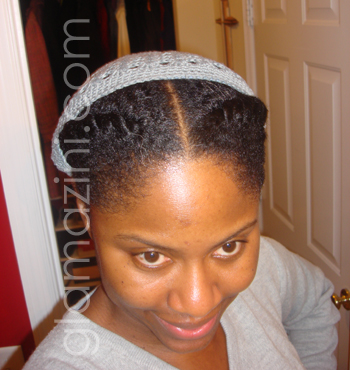 And that's all we wrote … off to see my sister-in-law who broke her leg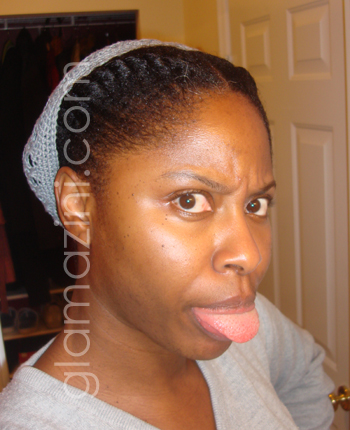 Check back soon, the next post with photos of the braids should be up tomorrow AM.
Thanks for Visiting! 

Life, Liberty, & The Pursuit of Nappyness