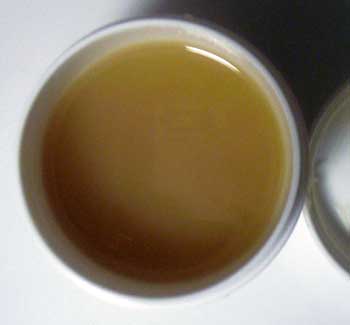 I just whipped this up in my quest to find the perfect moisturizer. It has some of the Omololu Shea Butter in it but mostly the plain ole shea butter. About 50% shea butter. About 10% glycerin. About 25% coconut oil (refined) and the rest is the remainder of the stuff in my oil moisturizer bottle (shea butter, jojoba treatment and almond oil). I put a couple drops of jasmine oil for scent. I'll let you know how this works out for me soon.
~ edited January 10 2004 ~
This is the best moisutrizer ever!!!!

I've since gotten to making it with just shea butter and coconut oil (unrefined). Works like a charm!
edited 12/24/2008
It's simply the best, better than all the rest.

… I should start selling this stuff, it has maintained my hair in a wondrous state of moisturization, growth retention and sheen for YEARS now!!!
6.10.09
Here is a video showing how I make this.
Price: n/a
Purchased: n/a
Usage: Apply to hair as needed